COVID-19: Keep your business running in 5 steps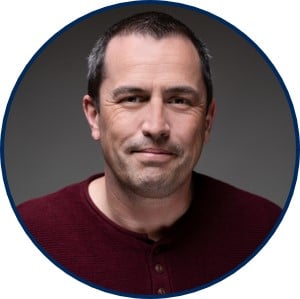 Originally published on March 19, 2020 by Michael Becker
Last updated on January 25, 2023 • 10 minute read
Well, that was a weird way to start the roaring twenties, seriously. The world has to deal with a global pandemic, which, besides medical problems, also raises questions about how to live and work together. Governments in the most affected countries have already recommended that employees remain home wherever possible. Many tech companies have either forced their employees to work from home or at least offered them the opportunity to do so. But how exactly do you meet the technical demands to ensure that daily business, the necessary communication and versatile access to the required data are possible remotely? The following are some of the experiences we at Paessler have had in setting up our own plan for remote work during the crisis that is SARS-CoV-2, aka the novel coronavirus and the cause of COVID-19.
Although we already could work remotely from time to time before this crisis, we are really confronted with this challenge now. We would like to share our experiences and what we have learned. For some context, read about the measures we have taken at Paessler and how we are currently working.
Before you start with the first considerations, you should define a crisis team that has an overview of the current situation in the company and creates the basis for all further actions. The following steps should serve as a guideline to prepare your IT infrastructure:
Step 1: Business critical departments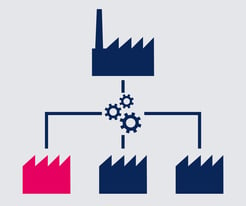 Consider which departments are most important for the success of the company and to maintain core business. This will vary from company to company and is truly difficult to generalize. In our case, we consider our support and sales teams as critical; even in a situation like this, we must ensure that smooth support for our customers is guaranteed, and that the sales team is able to work without restrictions. As with any other company, business operations must not be restricted or even interrupted. All these critical departments need to be able to work from home. And remember that internal support must also be provided for your departments.
Step 2: Hardware & software
Create a list of all employees by departments you defined in step 1 and check if these employees already have a mobile device and the necessary accessories. These include webcams and headsets, for example. Determine whether you can provide employees who work at a workstation with a mobile device (for example, through existing inventory) or whether they are willing to use their private equipment. Also note in this list what software your colleagues will need in normal operation and the minimum applications that must be available to enable them to work from home.

An example: Can your accounting department handle bank transfers? Is the HR department able to run the salaries? Is specific hardware such as a USB dongle required?
Step 3: The remote access
You have now prioritized the departments and defined the necessary applications. In this step you should think about your IT infrastructure. Under normal circumstances, probably only a certain percentage of employees will access the IT systems from home or on the road. But what if almost all employees need remote access - at the same time?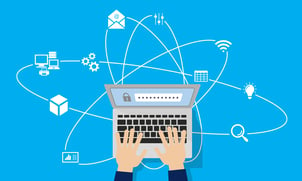 You will probably have one or even more of the following solutions in use to make this possible:
Remote Access (Terminal Services)
But no matter how your colleagues access the corporate network from the outside, one question comes before all others:
"Is the bandwidth of your ISP sufficient for such an emergency?"
If you have received complaints from employees in the past that access from the outside is very slow or even impossible, you should focus on this issue before anything else. PRTG Network Monitor offers several ways to keep an eye on your bandwidth usage. For example, you can quickly determine if a client or server is causing unusually high traffic and react accordingly. This allows you to easily determine if an increase in bandwidth is necessary when suddenly more colleagues than usual need to access your network from home.
Step 4: Licensing and other notable aspects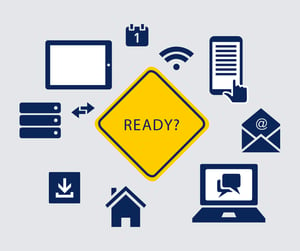 Almost as important as a good and stable connection is your licensing. What good is the perfect internet connection if your colleagues have no authorization due to insufficient licensing? We also had to realize that the number of currently available licenses would not be sufficient to allow all employees to access our network from home or on the road. So we also had to upgrade the licenses to cover the increased number of accesses.

Is the firewall (gateway) correctly configured (accessible from outside) and adequately dimensioned? You should consider the following additional points:
Are the backbone switches and junction switches correctly configured?
Are there enough licenses available, especially regarding remote access?
Are all servers (e.g. Terminal Server, Direct Access Server, …) that are required in this context sized sufficiently?
Is Multi Factor Authentication (MFA) necessary? If so, are all employees registered for it?
Do certain employees urgently need a VPN connection because an application cannot be executed or accessed via Direct Access? For example: softphone application or the file server?
Is there a general risk of overload due to increased access (hardware as well as software)?
Step 5: Dry run
If possible, a test should be run before the emergency occurs in order to identify weak points and to be able to correct them in time. In this way you can determine whether the basis for a company-wide remote operation is assured. This means not only internal IT test runs, but also user test runs. Let your colleagues try out whether they can work from home. In addition, you have the opportunity to adjust the dimensioning of your IT infrastructure in time and can be prepared for such a scenario.

Right now, not only are we currently confronted with this topic, but almost all companies are. We all have to face the new challenges and use the time wisely to prepare ourselves well. All this shows how important it is to monitor the IT infrastructure. This article may not be the universal and perfect guide, but maybe these tips and information can help you keep your business running.
What have you done to ensure business continuity? Please share your tips.