What you can learn from the Microsoft 365 outage...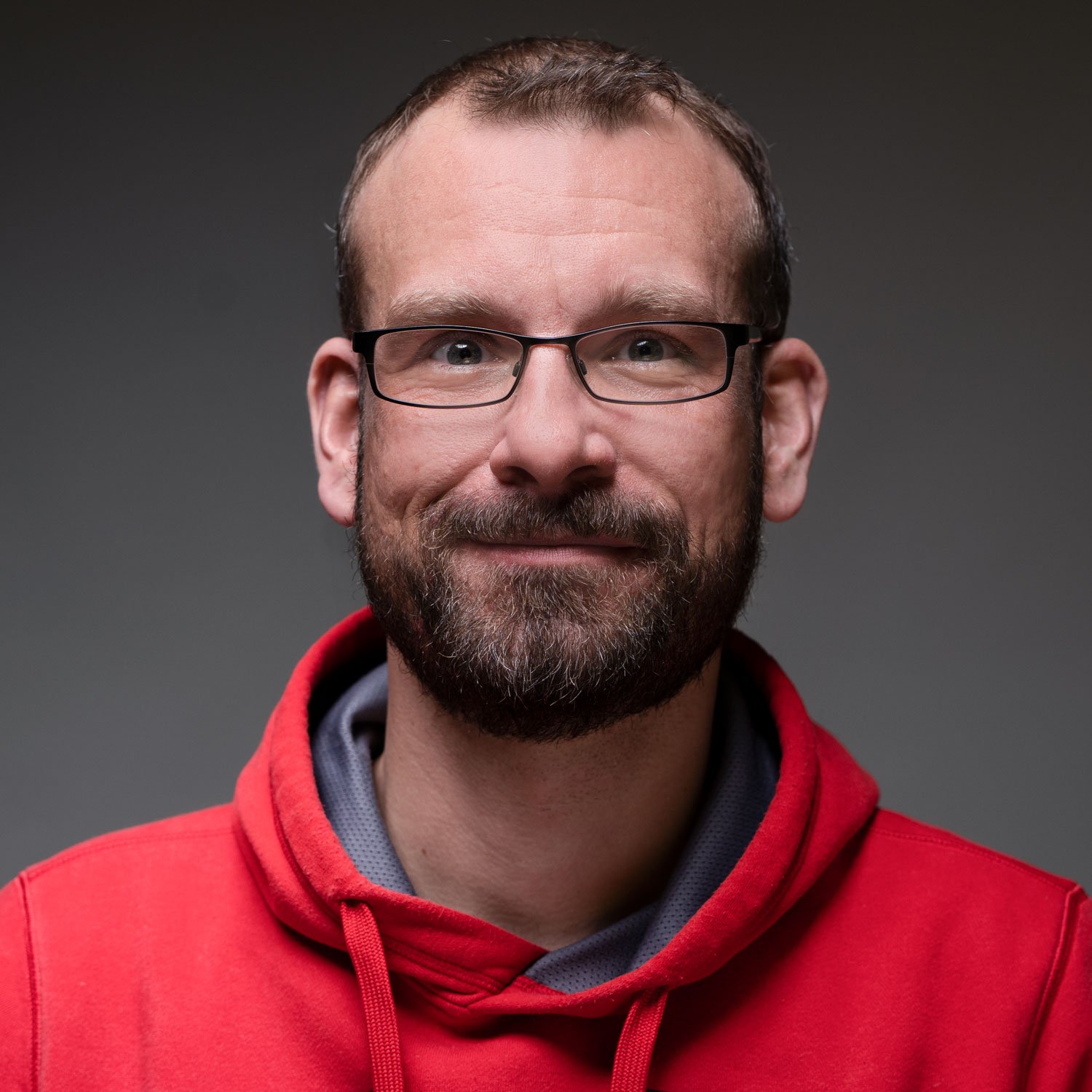 Originally published on February 07, 2023 by Sascha Neumeier
Last updated on February 15, 2023 • 6 minute read
...and how our SYSadmins at Paessler AND our customers were always informed up to the second!
On January 25, 2023, some Microsoft 365 services were unavailable. The service outage impacted mainly Teams, Exchange Online and Outlook worldwide.
Suddenly, the digital world is in turmoil.
Emails are not arriving in your inbox, and you can't join the upcoming Teams meeting either.
Thousands of home office users pack their equipment and rush to their offices.
Microsoft Teams meetings are moved to Zoom & co. at lightning speed.
Thousands and thousands of tickets are received by IT departments - if delivery is possible.
Concerned employees stand at the door of sysadmins and desperately describe their situation.
Bosses are suddenly writing Whatsapp messages to their employees. 😨
But what has actually happened?
We're investigating issues...
A short time later, the reason for the service outage was posted on the official Twitter channel of Microsoft 365 Status: "We're investigating issues impacting multiple Microsoft 365 services."
Admins breathe a sigh of relief, grab a coffee, and heart rates settle down.
In total, the outage lasts about 5 hours, after which time the services are available again somewhat normally.
Nevertheless, the admins have to clean up the situation...tickets need to be answered, colleagues calmed down, apps that were accidentally deleted in the heat of the moment must be restored , and so on...
Meanwhile, our sysadmins relaxed!
As you probably guessed, we also use our Paessler PRTG monitoring software for monitoring internally.
Since we also use various Microsoft 365 services ourselves, our admins always want to know whether everything is working as it should.
PRTG takes over this task for us, as the Microsoft 365 Service Status Sensor constantly checks whether all services are available. And if they are not, the software sends a notification to the affected colleagues and employees within seconds.
PRTG even offers two different sensor types for this purpose. In addition to the sensor just mentioned, there is also the Microsoft 365 Service Status Advanced Sensor. As the addition of "Advanced" suggests, this sensor allows you to look more into the details. When setting up the sensor, you can select one or more Microsoft 365-specific services in the first step. These will then be monitored by PRTG down to the smallest detail.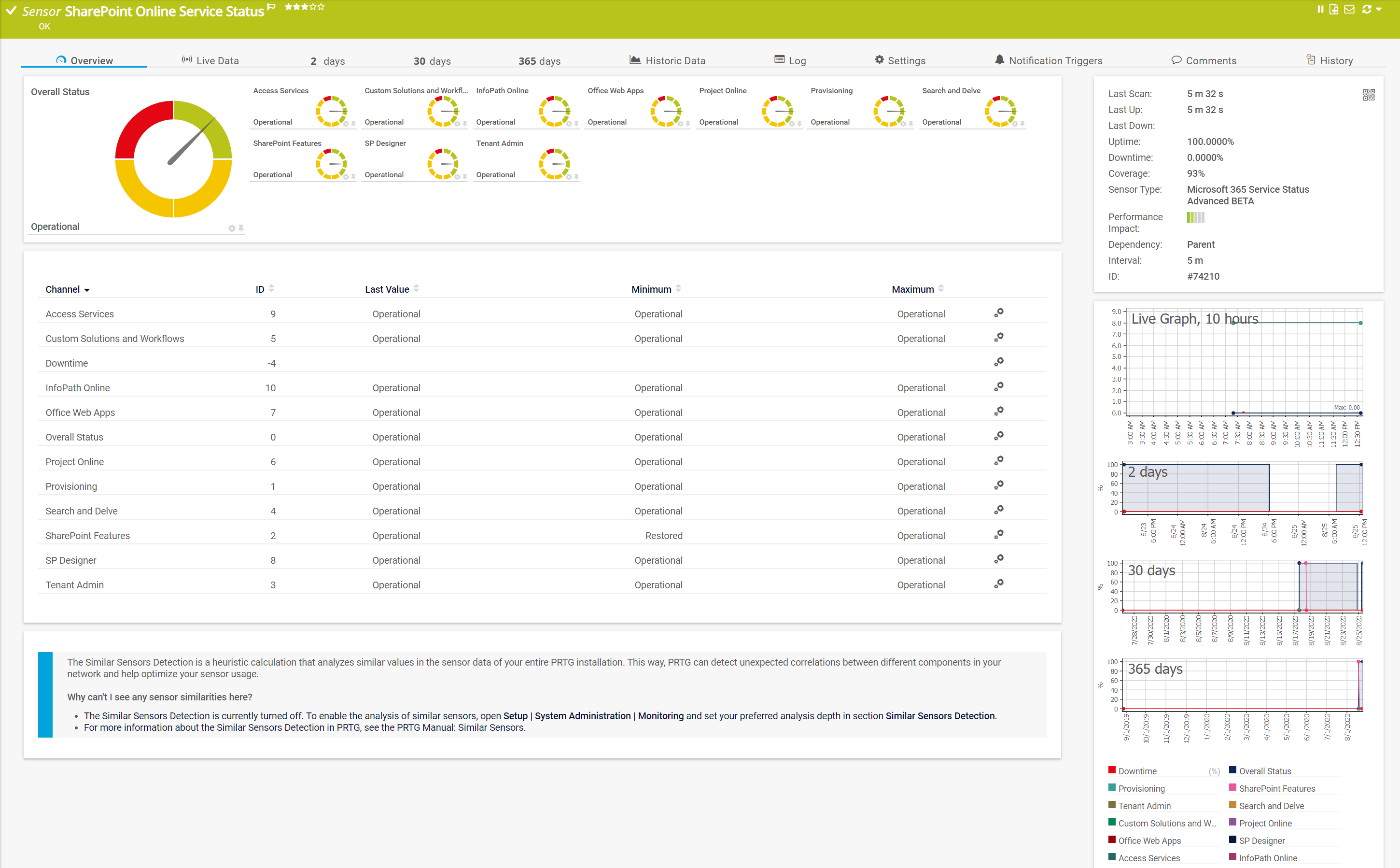 Microsoft 365 Service Status Advanced Sensor in Paessler PRTG
Let me show you more
Some time ago I wrote a blog article about the sensors. You can find it here: Introducing the new Microsoft 365 sensors in PRTG
There I also included links to our user manual and I showed you step by step how to set up the sensors. Plus there's some space to collect your feedback.
And what do we learn from this?
You've already figured it out: You really have to monitor business-critical services!
This won't prevent downtime, but it will give you a head start on your employees in terms of time and information.
🙃 And that means fewer worried users at your doorstep.
🙂 Fewer emails in your inbox.
😌 Less stress.
😃 More time.
😍 And we all want more time, don't we?
---
Speaking of more time: How about spending the time you've gained with like-minded people? For example, in our Paessler PRTG User Group!
You'll find
✅ new monitoring experts every day
✅ admins and users who use Paessler PRTG
✅ a direct line to PRTG specialists at Paessler AG
Admittedly, there has been little activity in the User Group lately.
But I would like to change that. Together with you! 🙌
Feel free to drop by, I would be more than happy to see you.