The ultimate guide to monitoring your cloud and hybrid IT infrastructure 1/6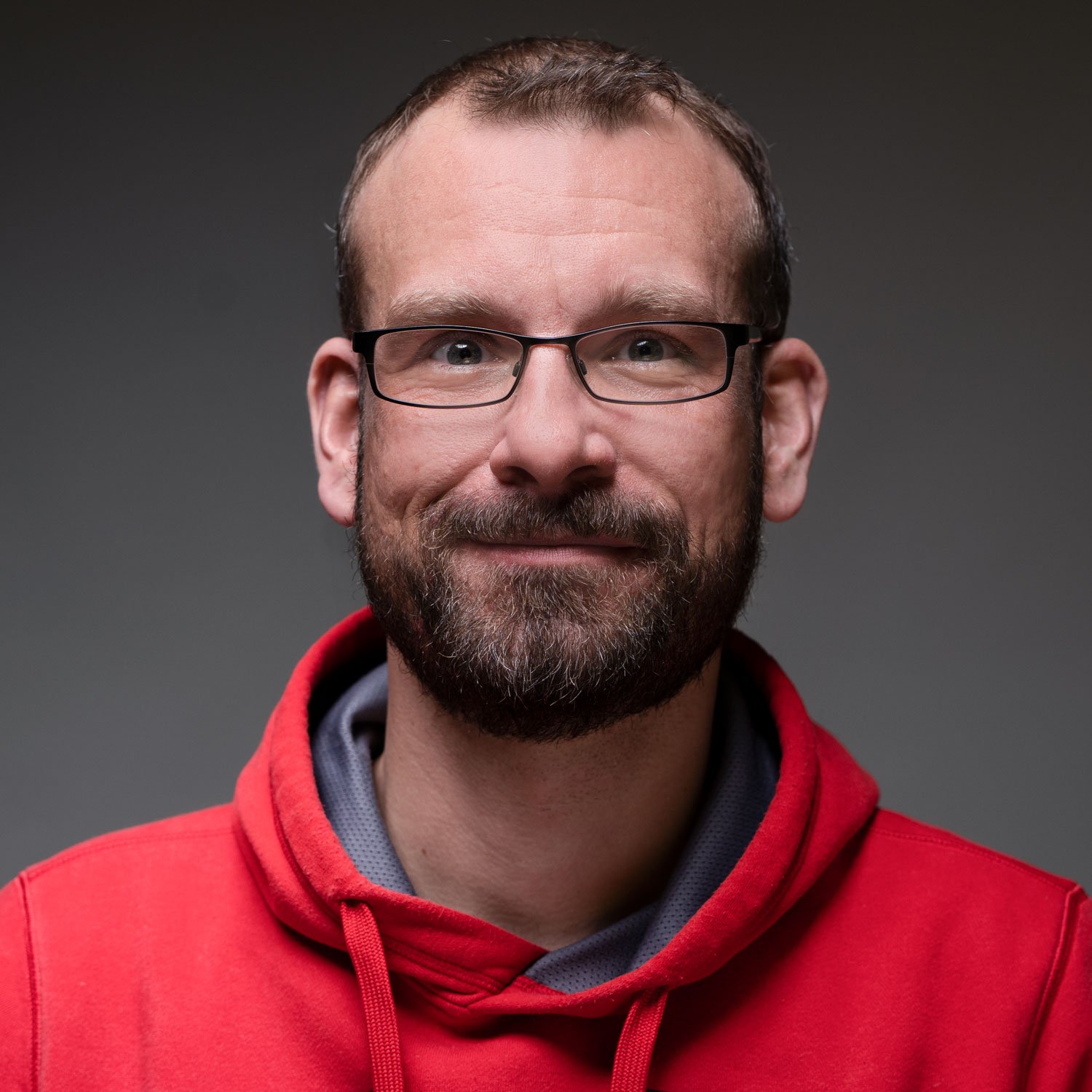 Originally published on July 11, 2022 by Sascha Neumeier
Last updated on September 20, 2022 • 14 minute read
Welcome, it's great to have you here! My name is Sascha Neumeier and I have been working with Paessler PRTG for almost 10 years. In my past job as a system administrator I was responsible for a large PRTG system environment. Today at Paessler, it is my job to share PRTG knowledge with you.
In this guide I will show you how to use Paessler PRTG in your cloud and hybrid IT infrastructure.
You should continue reading this if...
👍 you are already using a monitoring solution and are thinking about changing to another one
👍 you already know cloud monitoring, but have not yet decided on a solution.
👍 you do not yet monitor your infrastructure at all


When you decide to read the guide...
✔️ you learn how to holistically monitor your cloud or hybrid IT infrastructure.
✔️ you are able to set up and configure PRTG Hosted Monitor yourself
✔️ you collect new ideas about what you can monitor on your way to 100% uptime


To bring a little structure into it, the guide consists of several articles
Throughout the guide, I try to stick to the essentials. No boring details and as little theory as possible (except in part 1, but even there I keep it short), with many hands-on moments and real-life examples.
Are you in? I am! Let's get it on!🙌
---
Part 1 – How to find the right IT monitoring solution for your cloud-first approach
In part #1 of our guide, I'll show you the long, theoretical path to choosing the optimal monitoring solution. Don't worry, as promised, I'll illustrate everything with a practical example.
Initial setting - This is our sample company
Let's say there's a company named Example Inc.
The company engineers and produces highly specialized parts for the aviation sector.
In total, the company employs about 225 people.
The products can only be ordered online by authorized partners and direct customers spread across all continents around the globe.
IT is pursuing a cloud-first strategy to avoid the administrative overhead of managing a large IT infrastructure on-site, as well as to be able to ensure higher uptime. All environments that can be profitably and sensibly mapped in the cloud are being implemented there.
Research data and parts of the product development environment are stored on premises in an onsite data center at HQ to enable fast access to the storage intensive data.
Headquarters administration has typical IT equipment (notebooks, printers, switches, etc.)
The online store for order processing is hosted in the cloud. A global uptime of >99.5% is a requirement.
The company also has a production site in Malaysia.
The production facility is highly automated – production is partly carried out by robotic assistance.
There is a small administrative team of 10 employees at the production site (with typical IT equipment).
All production machines are isolated from the usual LAN in an IoT network to separate the traffic and data.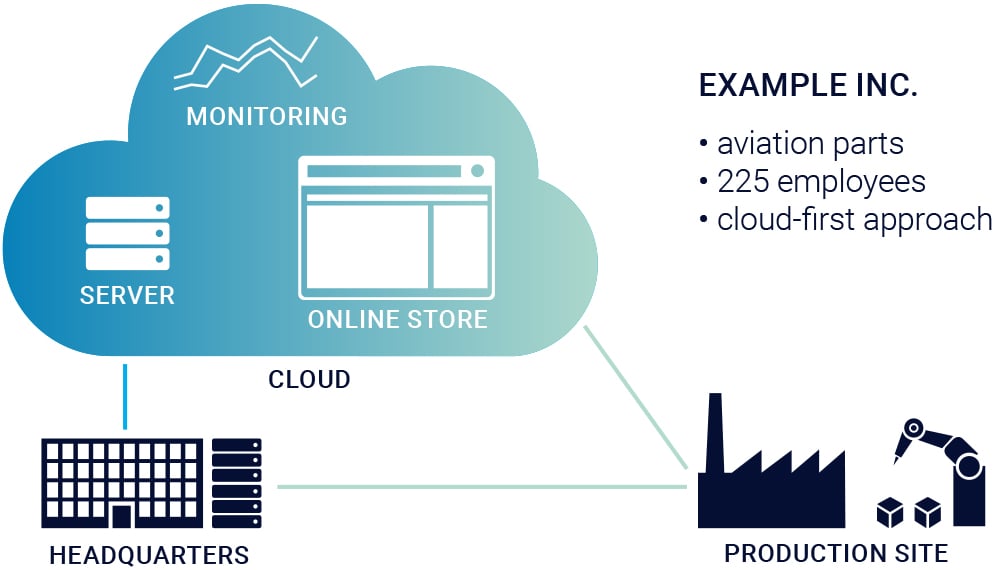 Now imagine you are the responsible admin in this company and you are looking for software that monitors all the IT, IoT and OT components.
Important requirements for your monitoring tool
#1 Keep an eye on cloud service costs
If you follow the cloud-first approach, you will inevitably have virtual devices in use that reside on the Internet. Most likely, your provider is either Amazon Web Services (AWS), Google Cloud Platform (GCP) or Microsoft Azure.

All these services are charged for, and you are usually billed according to actual usage. The more computing resources and storage space you need, the higher the costs.
So the first important point is to keep track of these costs in as much detail as possible - and to be automatically notified as soon as costs threaten to get out of hand.
#2 Think global
Example Inc. relies on pure online sales for the distribution of its products. Since customers and partners are located all over the world, a global, fast accessibility of the online store is essential.
The same applies to the employees, who need fast access to the necessary cloud resources at all times, both from Europe and from Asia. The future monitoring solution must be able to regularly check and permanently monitor worldwide accessibility.
#3 Combine IT and OT
One of the best ways to minimize blind spots in your infrastructure is to consolidate all your monitoring data in one tool. Since Paessler PRTG can also be used to monitor OT infrastructure, you can combine OT monitoring data with your IT data.

For monitoring the industrial Ethernet, you can use the same principles as traditional IT, for example: SNMP, bandwidth monitoring with flow protocols, and so on.
Industrial gateways can be monitored using OPC UA and other protocols. If your devices support Modbus, a common OT protocol, you can also hand it over to the care of PRTG.

#4 Don't forget your local resources
In addition to all the cloud services and the production floor, Example Inc. - just like your company will - still has local components that we also want to monitor.
This is where Paessler PRTG can make full use of its unified monitoring approach - even if the actual monitoring solution resides completely in the cloud.
Thus, we can quickly put a check mark on the topic of "local equipment". If your device has an IP address = we can monitor it ✔️.
#5 Discover peace of mind
An all-in-one monitoring solution that keeps an eye on your entire business infrastructure and alerts you before problems occur: nothing less should be the goal of every admin.
You should also make sure that you have individually-configurable dashboard functions available. This way you can create overviews and always have an insight into your critical infrastructure components.
If a component in your network is faulty, a properly configured notification management system helps you to ensure that the responsible colleagues are informed immediately.

All of this lets you sleep tight at night; your monitoring solution is your 24x7 IT/OT infrastructure guardian!
Ideally, your monitoring solution is called Paessler PRTG Hosted Monitor.❤️ If you click below, it will take you a maximum of 15 minutes before you are monitoring the first devices in your network.
And of course, no worries, you can test it without obligation and free of charge. After testing, you can still decide whether you want to use the full version or not.
Coming up next
In the next part of our guide, we will launch a trial of the Paessler PRTG Hosted Monitor and I will show you how easy it is to get started with monitoring.