Find out how we made our office's EV charging spaces truly smart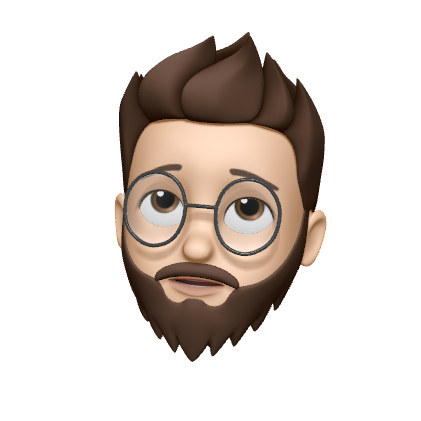 Originally published on July 30, 2021 by Patrick Gebhardt
Last updated on March 03, 2022 • 8 minute read
Together with the company Smart City System, we have designed the following use case and implemented it directly at our company location in Nuremberg. It's about the exciting, future-relevant field of parking monitoring, something that, for many companies and for modern urban planning in general, brings a great deal of potential.
The monitoring tool used was the latest solution from Paessler AG:
i About Smart City System: Smart City System is a market leader of "Smart Parking" from Germany, which solves parking problems with easy-to-integrate infrastructure and accurate real-time parking data. Founded in 2017, Smart City System GmbH has grown to 40 team members and has digitized more than 50,000 parking spaces across Europe with its self-developed sensor technology.
Parking today and in the future
Parking, whether in urban parking facilities or in a business setting (such as corporate or supermarket parking lots), is unfortunately still associated with frustration. Digitizing parking can make parking a more pleasant experience: "Smart parking" helps avoid annoyances and can make finding a parking space much more efficient in several ways. After all, in most cities, parking spaces are decidedly limited, finding a free space often proves to be a challenge, and nearly 30% of inner-city traffic is generated by the search for a parking space. Employees also often drive to their company parking lot, only to park elsewhere because all of the available spaces are occupied. With Smart Parking, not only can employees find a parking space faster, but companies can monitor their parking areas if required and take faster action against unauthorized parking space users.
E-charging parking – a special challenge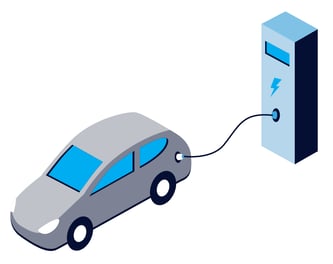 There are already applications on the market to check where there is a free parking space with an e-charging station. However, this occupancy data regularly only shows whether an electric vehicle is charging at the station or not. This means that an occupancy app, for example, will not show the space as occupied if a vehicle, whether electric or internal combustion, is parked in the space and blocking the charging station. When digitizing such parking spaces, the occupancy status should therefore be displayed correctly in a comprehensive manner:
"Free/occupied?" and "Charging/not charging?"
would be the two relevant questions with actual significance.
We at Paessler have had two e-charging columns at our Nuremberg HQ for a few years now, installed in front of two otherwise standard parking spaces. Together with the hardware provided by Smart City System, we have now set about comprehensively monitoring these parking spaces.
Hardware
There are various hardware offerings on the market for the digitization of parking spaces - from diverse camera systems to individual parking space sensors. The latter are regularly preferred because they also work at night and when visibility is impaired due to weather conditions. We also made a conscious decision to work with Smart City System because their physical sensor combines unique features with special durability. It consists of two parts – the sensor housing and its yellow outer ring. The ring is glued to the ground and the sensor is inserted into it. The sensor housing consists of a magnetic sensor, a battery, and a radio module.
After mounting it on the floor (or optionally and if available on the ceiling), the sensor is calibrated to the earth's magnetic field, which is unique to each location in the world. After that, the sensor reacts to any form of change in the magnetic field. As soon as, for example, a vehicle parks above the sensor, the magnetic field changes, the sensor communicates this change, and usable occupancy data ("free/occupied?") is provided. For the above-mentioned second meaningful question "Charging/not charging?", we use the usual sensors of our e-charging columns.

Autonomous system
Sensor to software communication works in various ways; NB-IoT sensors communicate directly via cellular communication without the use of gateways. If many parking spaces are digitized simultaneously with parking sensors, gateways are needed. It is interesting to note that the gateways provided by Smart City System adapt individually to the energy situation available on site. If, for example, a classic gateway("Plug&Play") with its 230V supply cannot be installed due to a lack of sockets, a completely solar-powered and self-sufficient gateway can be used and attached to street-lamps, for example.
Software
Access to parking space occupancy data is possible in various ways. One simple method goes via the software of the manufacturer Smart City System, but in this application we relied on the direct parking data feed into Paessler Building Monitor. There, the data from the e-charging station and the parking sensors converge elegantly and allow simple monitoring of the electrified parking spaces. A warning message can be issued when the maximum parking time of a vehicle has been exceeded - should the vehicle no longer be charging and only block the e-charging column. In this way, the optimal utilization of the e-charging station can be achieved.
Get in touch with us
Have we aroused your interest with our development of an efficient monitoring of e-charging parking spaces in cooperation with Smart City System? Do you have any questions about this use case, about Smart Parking or about the other features of Paessler Building Monitor? Then we can't wait to hear from you.