All about the new PRTG release version 23.1.82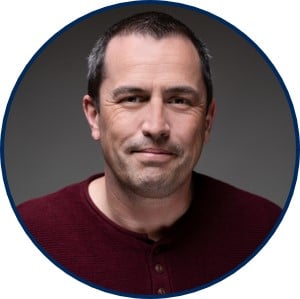 Originally published on March 01, 2023 by Michael Becker
Last updated on March 01, 2023 • 11 minute read
i Please note
Version 23.1.82.2175 includes fixes for the HPE 3PAR and HTTP push sensors, as well as fixes for the delivery of notifications. Take a look here to get all the details.
The latest release of Paessler PRTG is now available in the stable release channel! This version comes with the experimental Script v2 sensor, OPC UA sensors that now support unsecure connections to an OPC UA server, security improvements for certain sensor types and an update for German and Spanish language files.

Let's have a look at the details of this release!
Experimental: Script v2 sensor
With this release we introduce the experimental Script v2 sensor that also works on the Multi-Platform Probe. The sensor executes a Python script that returns data in JSON format and shows the exit code. This way you can create your own custom script sensors that may not be available in PRTG by default.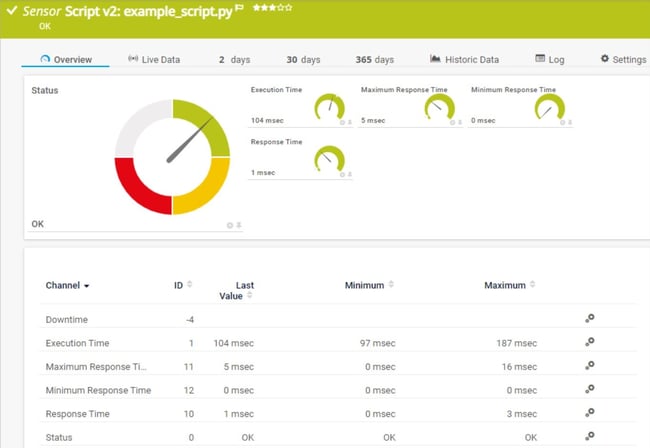 To give you an idea of how to use this sensor, we have prepared some sample scripts with a description of their use. Have a look here:
👉 KB Article: What do I need to know if I want to use the Script v2 sensor?
Improved: OPC UA sensors
With the update to the latest version of Paessler PRTG, you also get the improved
OPC UA sensors to meet the requirements from the industrial sector for the connection of PRTG to the corresponding industrial systems.
i
We did not initially support unsecure connections due to security risks; however, it is common in the industrial market to operate systems with connections of this type in the local network.

The OPC UA Certificate, OPC UA Custom and OPC UA Server Status sensor types now support unsecure connections to your OPC UA server with username and password authentication.
... and much more
We are happy to announce that our new user interface and the PRTG API v2 is stable enough to be activated in production systems. We have already informed you about this in our Paessler PRTG Highlights 2022 blog.
Please be aware that the new UI and the PRTG API v2 are still in an ongoing development process. Known issues and available features can be found in our knowledge base article at any time. Have a look here for more information:
👉 You can now use the new PRTG UI in production environments!
Additionally we improved the password transmission security of certain sensor types, like Active Directory Replication Errors sensor, FTP Server File Count sensor and Ping Jitter sensor. Previously, passwords were sent in clear text. Now they are encrypted, so they are no longer visible in the Windows Event Log or Task Manager. As part of this improvement, we also fixed a vulnerability that affected certain exe sensors.

PRTG version 23.1.82 also includes other important fixes like the experimental sensors Ping v2 and HTTP v2, a fix for the SSL Certificate sensor where the sensor reported a down status if the SNI name did not contain a dot (.) and a fix for remote probes which had to be updated manually in certain cases in previous PRTG versions.
Please also check our PRTG release notes
In summary, PRTG 23.1.82 includes 94 resolved issues, 25 implemented features and stories, 30 bug fixes and 38 completed tasks and to-dos. For all details, have a look at our release notes page.
We also offer a public roadmap of PRTG on our website and we update it regularly. There you can read which features we are currently working on and what kind of things we want to implement in PRTG in the future.
Has your PRTG maintenance run out?
Has the maintenance on your PRTG installation expired and you can't install the latest release? We can fix that! Just go to your PRTG Welcome page and hit the "Get Maintenance" button. If you prefer personal contact, send an email to sales@paessler.com and our fabulous Customer Service Team will be there for you.