You can now use the new PRTG UI in production environments!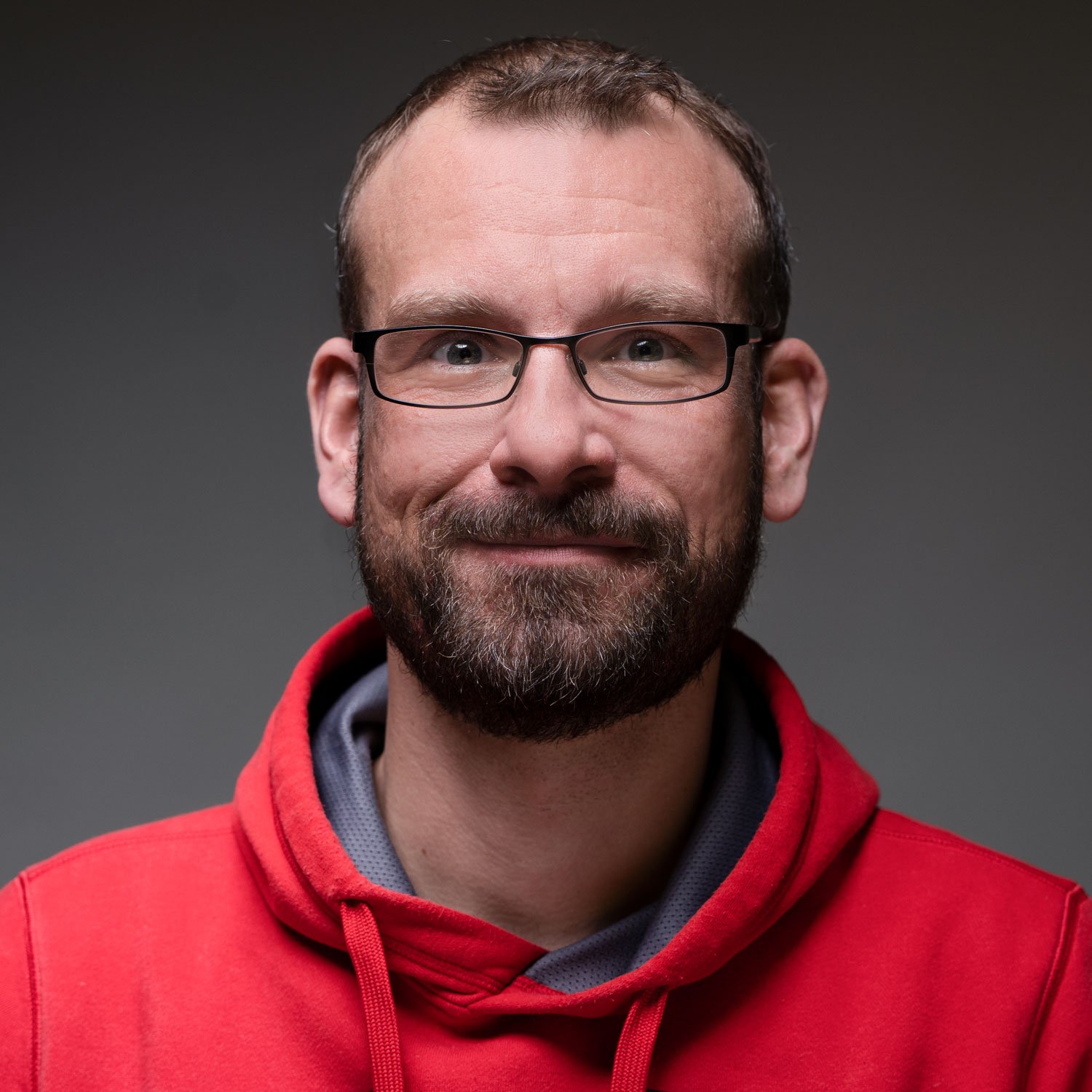 Originally published on February 20, 2023 by Sascha Neumeier
Last updated on June 01, 2023 • 12 minute read
Yes, the headline is right! From PRTG version 23.1.82, you can use the new UI for PRTG Network Monitor on your production systems. The 📦 "fragile" AKA "alpha" label is gone, and the included features are constantly growing.
Reason enough to show you all this in more detail!
Project "New UI"
One of our dev teams is currently working on the implementation of an entirely new user interface, which we cleverly called "New UI" as an internal project name 🫣. Due to the immense functionality of PRTG, this is quite an ambitious and time-consuming project.
That's why we decided from the beginning to make the new UI available to you even as development continues.
Currently (February 2023) the new interface is included in PRTG Network Monitor. Implementation in the other editions of Paessler PRTG will follow soon.
For you as sysadmins and PRTG users, this transparency during development has a significant benefit: You can optimize product development with your feedback right from the start!
As soon as you have activated the new UI, a feedback button is available in the lower left corner of the interface.
Activate the new UI
To activate the new interface, you have to flip a switch once in the settings. To do this, click on Setup in the menu, and this box will appear at the bottom right:

Clicking on "Activate" will install the PRTG Application Server in the background, which is required for the new UI. As soon as installation is finished, the PRTG core server performs a restart. Note that the PRTG Application Server also forms the basis for the new API v2.
🚸 Important: As the new interface and API v2 are using different ports, make sure that port 8443 (HTTPS) or port 8080 (HTTP) and port 23580 (HTTPS and HTTP) are free.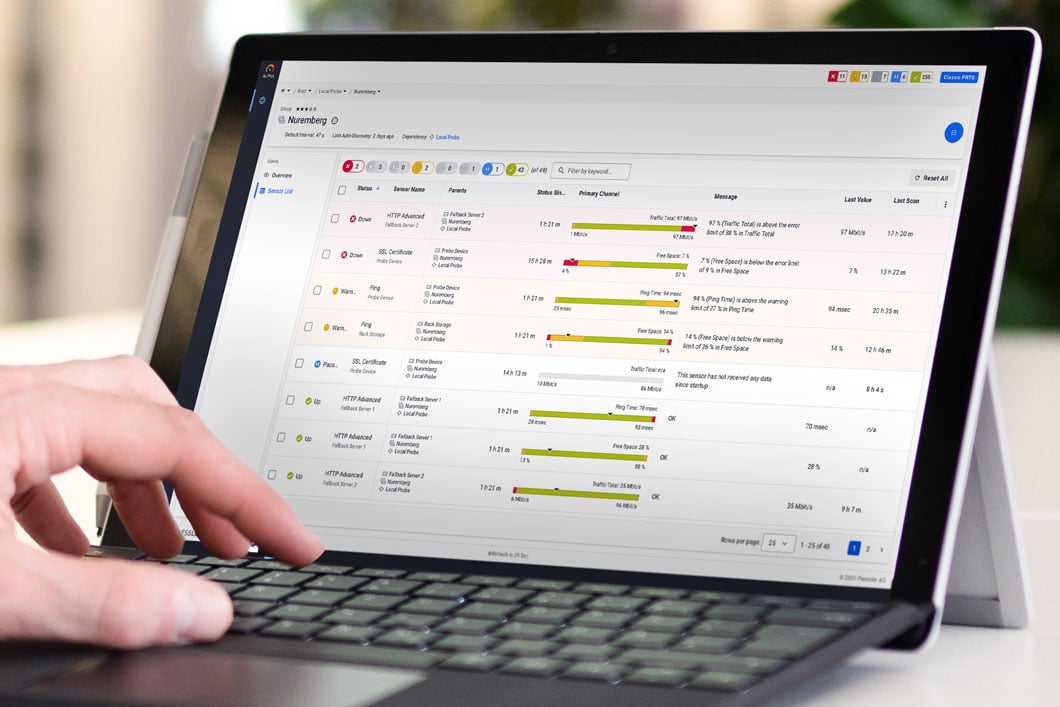 Split screen view and interactive graphs
Use the split screen view to navigate through your device tree and always have detailed information in view. Resize the device tree column and the object information column according to your needs. The selected object is always highlighted in the device tree to improve the orientation.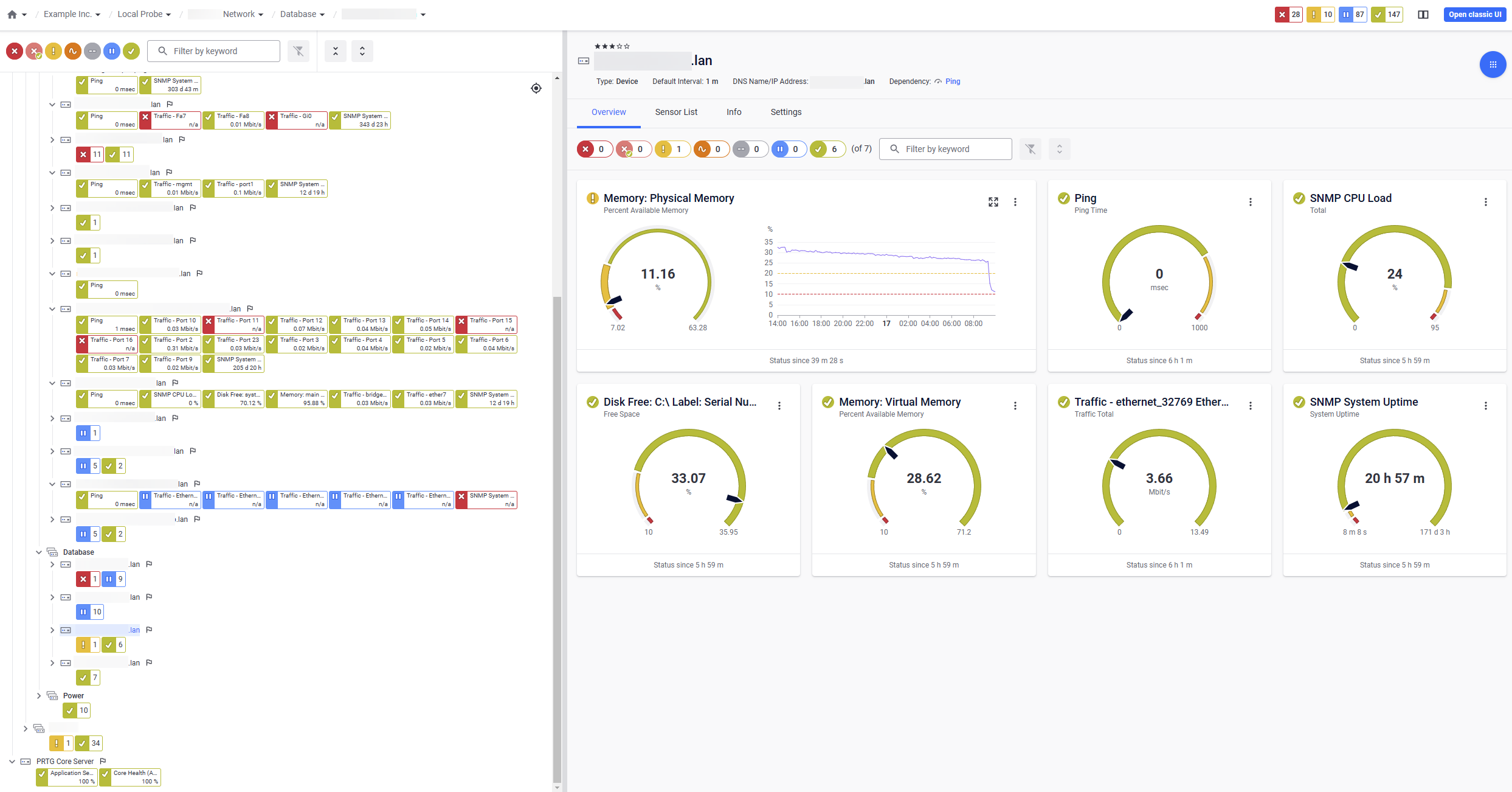 You should also definitely try out the new interactive graphs for channels to find peak workloads or see how different metrics correlate with each other.
Also explore the filter options and dynamic tooltips to find the information you need even quicker. Choose if you want to see the graphs on top of each other, or separated with a shared timeline.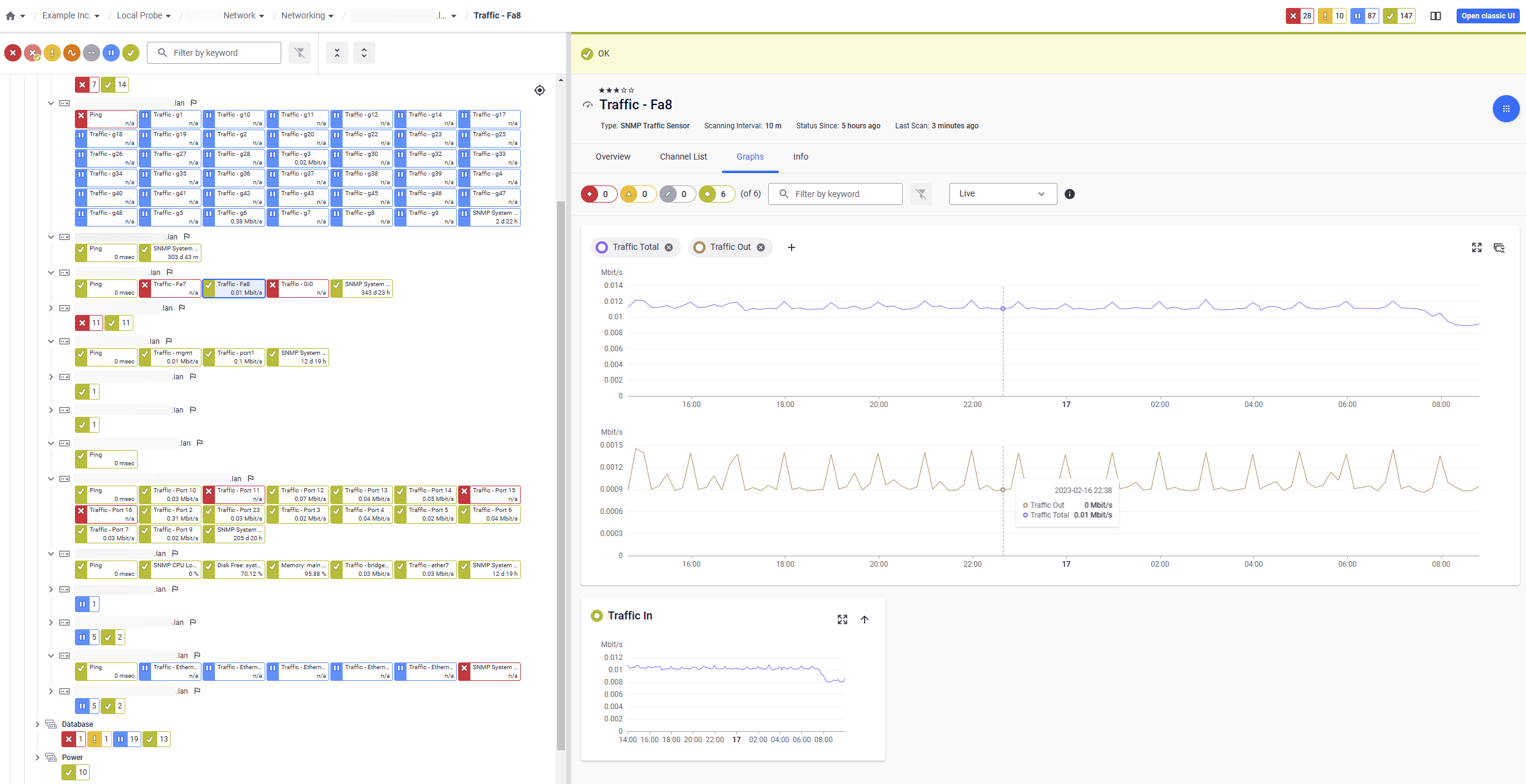 Apart from these two significant innovations, which immediately catch the eye, there are a lot of other additions. There is the info tab for each device, or the filter function within the breadcrumb navigation, as well as many more handy tools that you will probably discover in your daily work.
More innovations of the new UI
Besides the latest updates, the new interface has several other innovations. One of them is the intuitive filter function, which you can find above almost all monitoring views. You can filter by clicking on the different sensor statuses. For example: only sensors in Down, Warning and Paused status - see the screenshot below with the new UI in dark mode. You can also directly share filtered views by URL.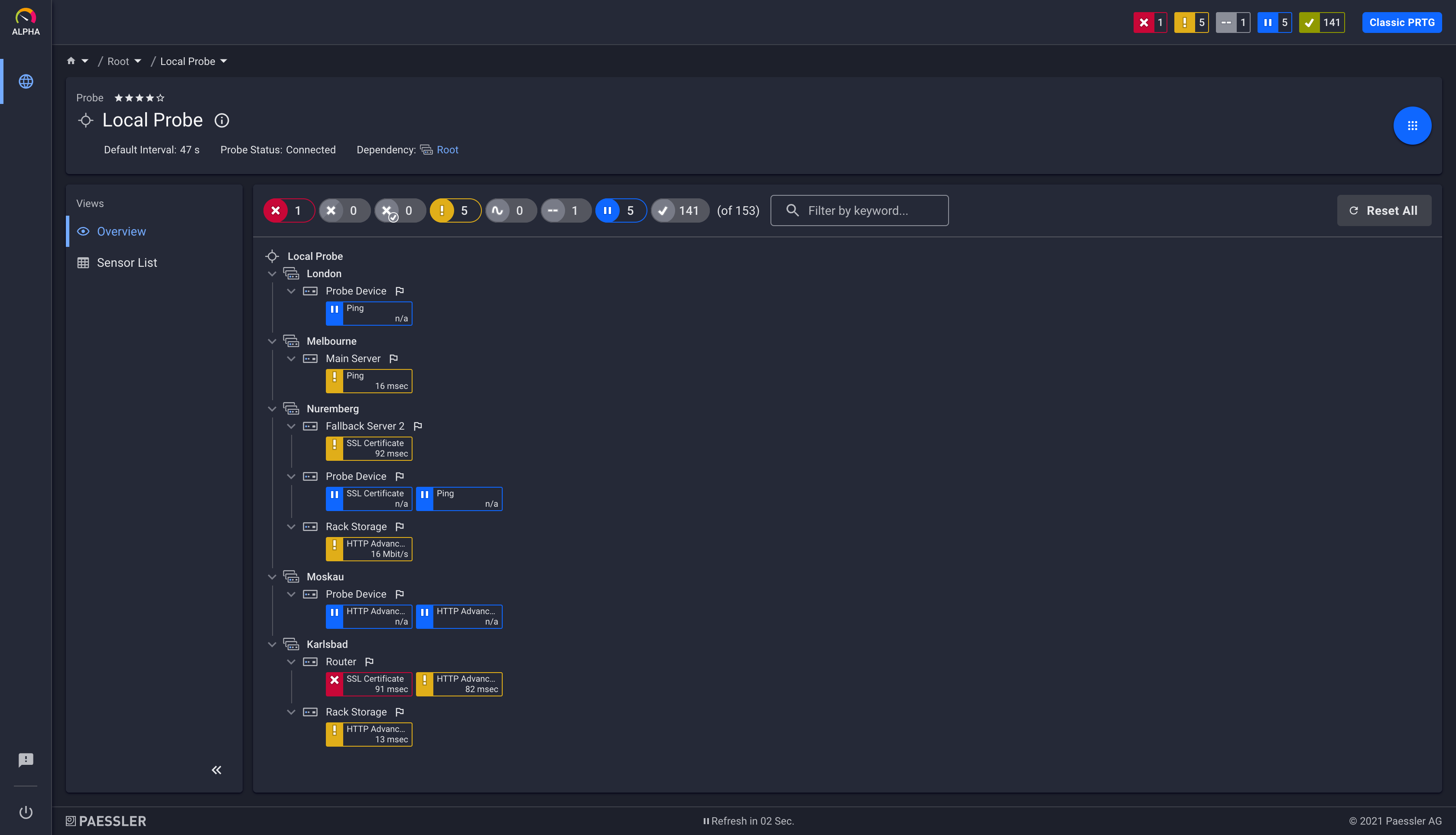 Our devs also completely renewed the Sensor and Channel List view. Now you have linear gauges to see last value and limits at a glance. They also improved the visualization of lookups.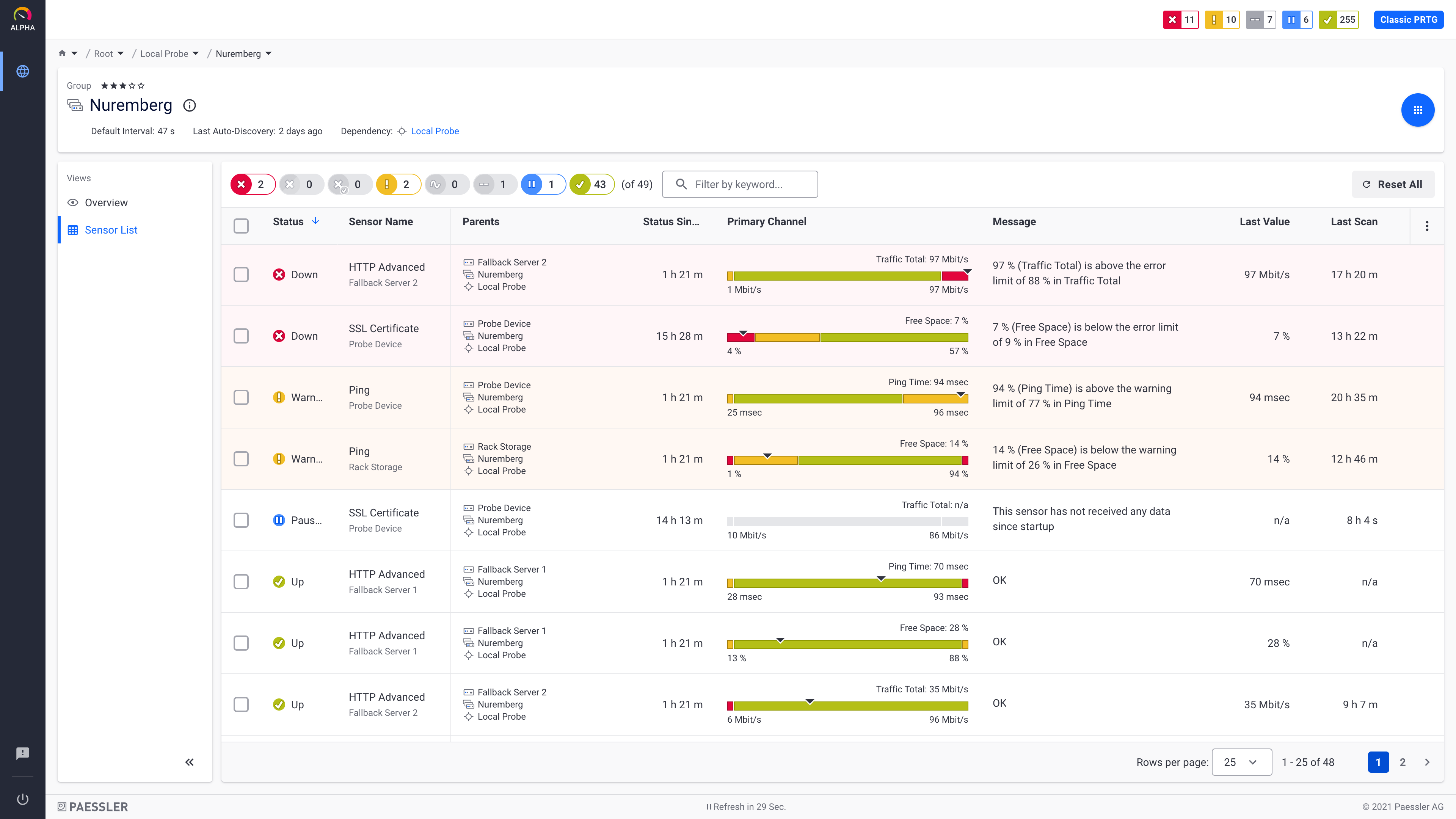 Another really nice feature is more intuitive bulk actions for sensor lists like pausing, resuming or scanning of probes, groups, devices and sensors.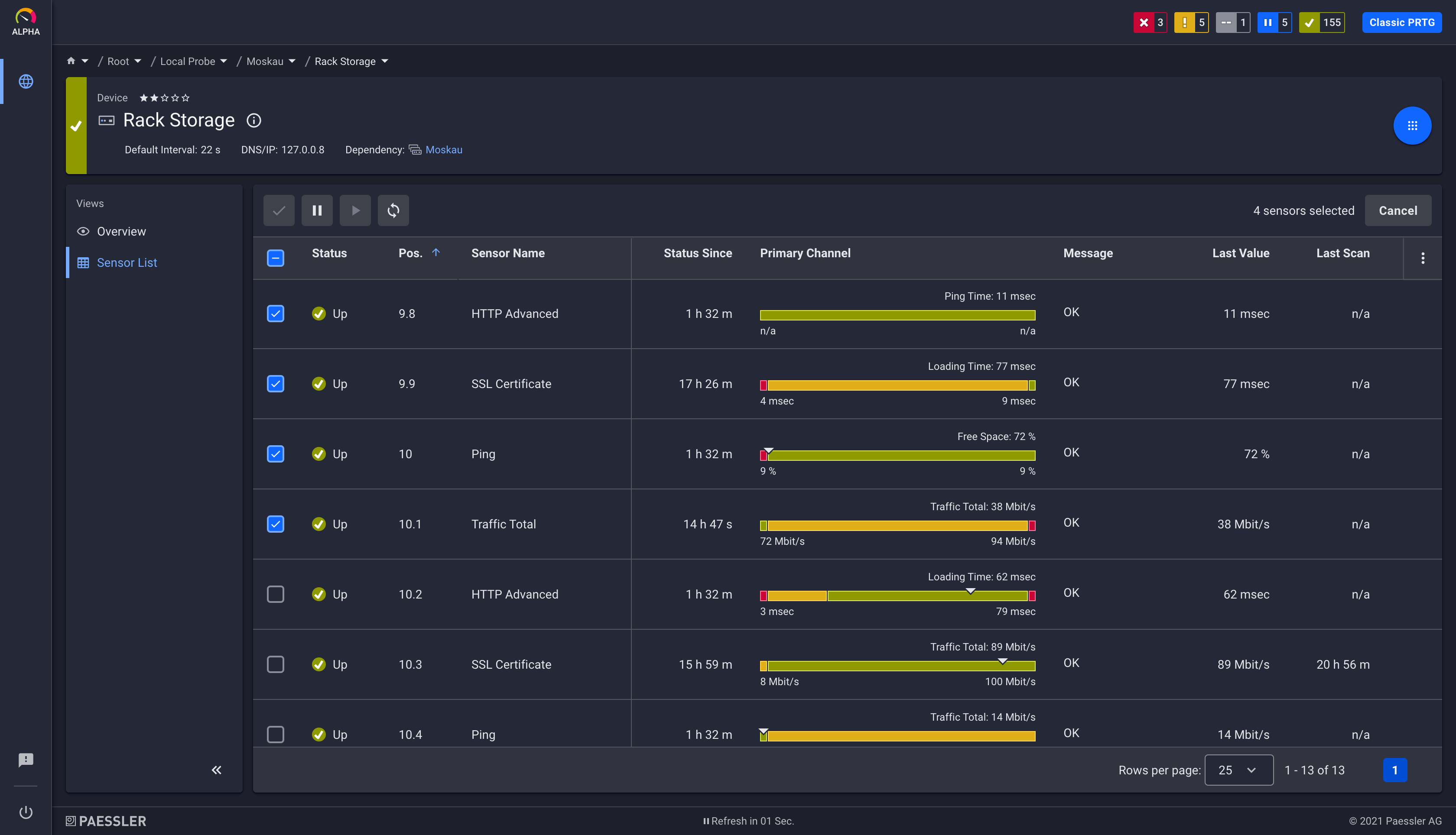 All of the aforementioned features are adapted for mobile usage as well - or as our developers call it, "fully responsive" 😊 Additionally, we improved usability for people with temporary or permanent impairments as we strongly focused on better accessibility for everyone.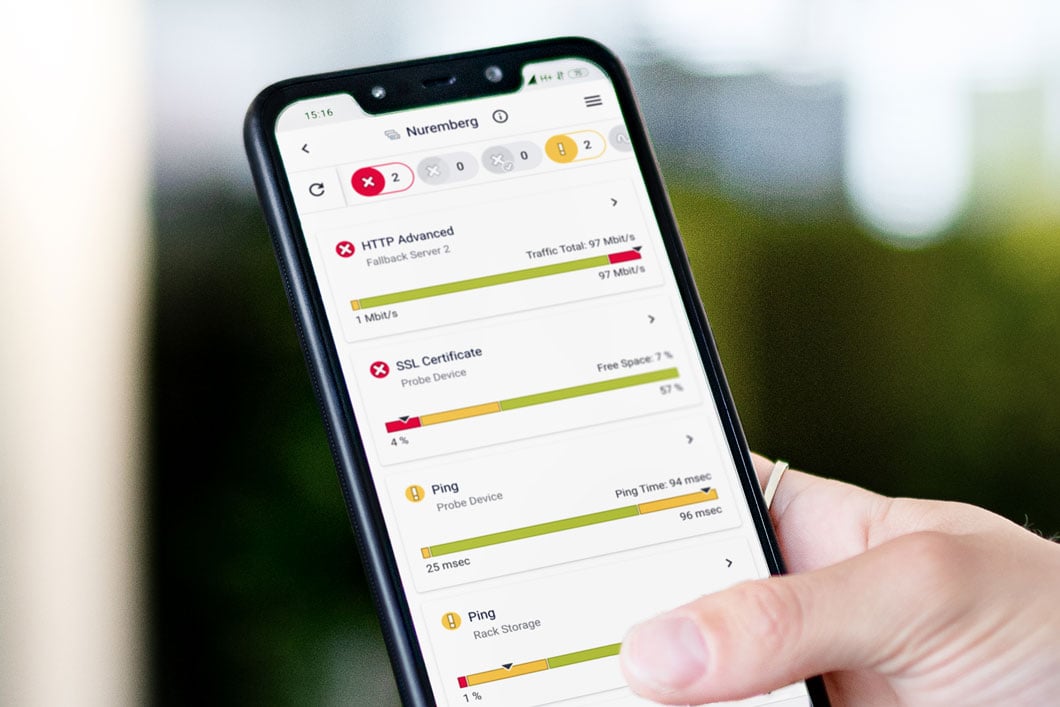 Coming next
To find out what's coming soon in our PRTG editions, take a look at our PRTG public roadmap. In terms of user interface updates, the items below are planned next:
✅ Create, edit and delete devices
✅ Bring new interface to PRTG Hosted Monitor
✅ Create, edit and delete probes and groups
✅ Create, edit and delete sensors
Send us your feedback
Of course we want to know how you like it! Especially what you don't like yet, and what you are still missing. For any questions, requests or suggestions, don't hesitate to contact us by email at roadmap@paessler.com or click on the feedback bubble in the bottom left corner of the new PRTG interface.
---
Find some helpful resources around the new UI and API here
👉 KB Article: I want to use the new UI and new API. What do I need to know?
👉 PRTG Video Tutorial: New Interface (Alpha Version)
👉 What's new: PRTG Release Notes