Here are the details about the latest PRTG release!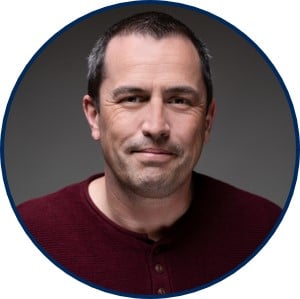 Originally published on April 26, 2023 by Michael Becker
Last updated on September 12, 2023 • 8 minute read
Paessler PRTG 23.2.83 is now available in the stable release channel!
This version comes with an update for OpenSSL to version 1.1.1, an update for our reporter engine to Chromium version 89, a new Python distribution version (3.9.13), security improvements and an update for German and Spanish language files.
iPlease Note
With PRTG version 23.2.83 we announce the limitation of NetApp v1 sensors. You can still add these sensor types to your PRTG but they will stop working when you update to ONTAP version 9.13.1.
Let's jump into the details!
Improved: Update to Open SSL 1.1.1
The release includes an update to OpenSSL version 1.1.1t, to support TLS 1.3 in the Probe Connection and PRTG Web Server connections (for High, Default and Weakened security connection options).
Important: Please note concerning your running HTTP sensors that we do not support any cryptographically broken ciphers for outgoing HTTP connections anymore with this update to OpenSSL 1.1.1t due to security reasons. This concerns the encryption methods MD5, DES, RC4.
If you run any HTTP sensors for devices that do not offer any ciphers supported by OpenSSL 1.1.1t anymore, the sensors may run into an error with the message ssl3_read_bytes:sslv3 alert handshake failure.
TLS 1.3 is the latest version of the TLS protocol that is used by HTTPs and other protocols for encryption. This also enables TLS 1.3 for the Notification Delivery method type for the use of SMTP relay servers. You can now select TLS 1.3 as an SSL/TLS method:

With this change, we also improved the sensor types SSL Security Check sensor and HTTP Push sensors to support TLS 1.3 as well.

... and much more
With this version we also deliver a new Python distribution, 3.9.13, that includes security patches and several other improvements. You need to consider this change when you run the Python Script Advanced sensor.
We also updated our reporter engine to Chromium version 89, which will improve the rendering of PDF reports that did not work properly in certain cases before.
Additionally we improved the Microsoft Azure Subscription Cost sensor to support the new Azure billing model from Microsoft. The new Azure billing model creates invoices for calendar months instead of individual billing periods and Microsoft also introduced new billing profiles, which was a reason why you probably received empty billing periods before.
We also released several important fixes with this version. In PRTG version 23.1.82 we reported known issues with PDF reports that were not displayed when logging in with Single-Sign On and email notifications due to the encoding of the subject not working correctly for diacritics and special characters.
Furthermore we hardened PRTG against a possible Cross-Site Scripting (XSS) attack and we deliver a fix that patches a CVE vulnerability (CVE-2022-35739).
Please also check our PRTG release notes
In summary, PRTG 23.2.83 includes 111 resolved issues, 25 implemented features and stories, 40 bug fixes and 37 completed tasks and to-dos. For all the details, have a look at our release notes page.
We also offer a public roadmap of PRTG on our website and we update it regularly. There you can read which features we are currently working on and what kind of things we want to implement in PRTG in the future.
Has your PRTG maintenance run out?
Has the maintenance on your PRTG installation expired and you can't install the latest release? We can fix that! Just go to your PRTG Welcome page and hit the "Get Maintenance" button. If you prefer personal contact, send an email to sales@paessler.com and our fabulous Customer Service Team will be there for you.