PRTG Release 18.4.45 Offers More Tasteful Donuts, Various Improvements and No Halloween Surprise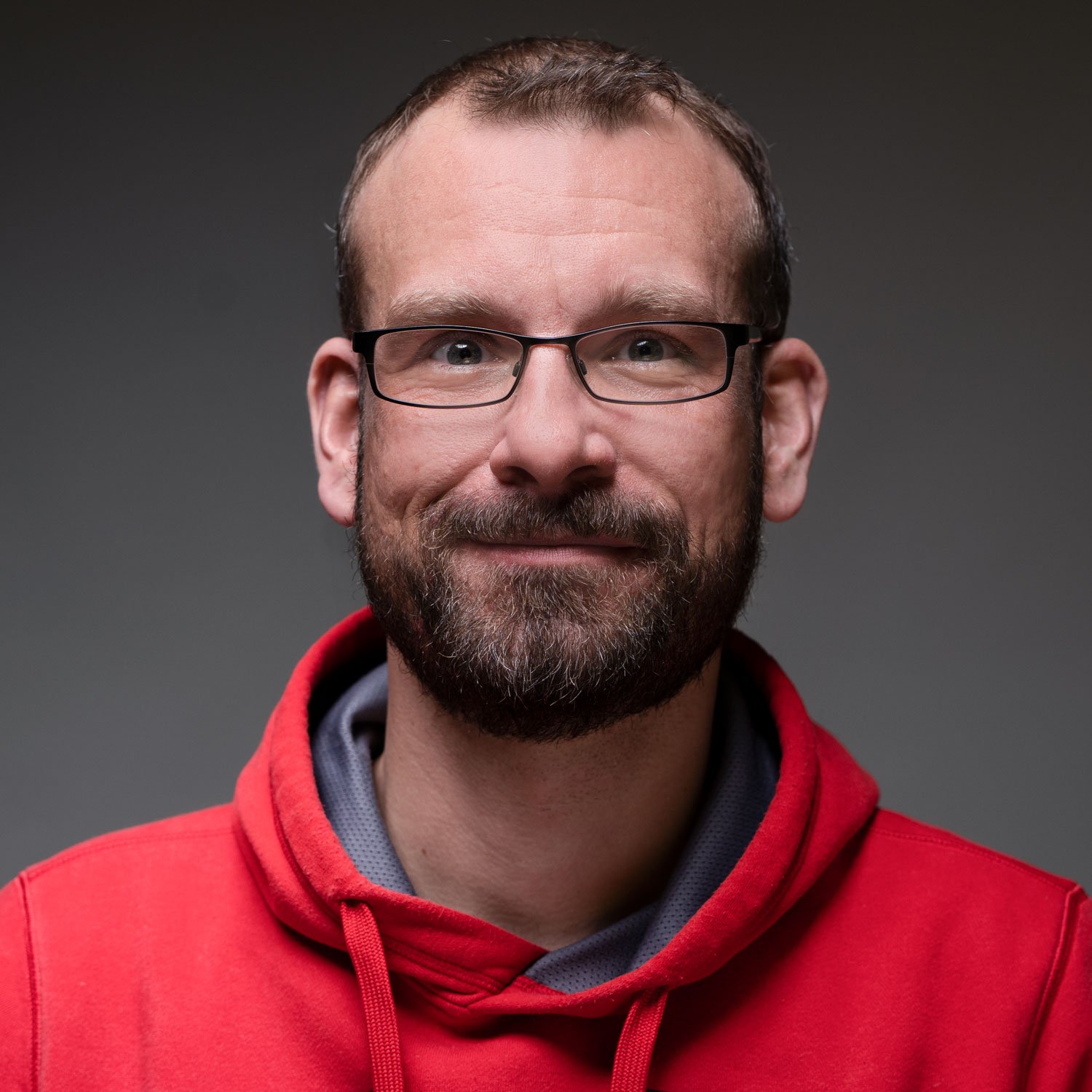 Originally published on October 31, 2018 by Sascha Neumeier
Last updated on March 03, 2022 • 7 minute read
We are posting this on the 31st of October, so one could generously call the PRTG release 18.4.45 a Halloween special. Of course, that's not quite right, because when we do a blog about a stable release, it's already been available for download for a few days. Only when we see that there are no more complications out there, do we tell you more about the release on our blog.
My most ambitious goal is to explain the latest PRTG features and improvements to you as clearly and simply as possible. I wanted to see in what detail other manufacturers announce their updates and had a look around the Apple Store:
| | |
| --- | --- |
| Facebook | The app will be updated regularly to further improve your experience. |
| eBay | It's over, it's over, it's over - at least with a few little bugs that we've fixed. |
| PayPal | We have further improved our app and fixed some bugs |
| Instagram | Latest version includes bug fixes and improved performance |
| Microsoft | This month's update contains bug fixes only |
| Twitter | This latest version is primarily about bug fixes to improve the overall Twitter experience. |
| Spotify | We're constantly working on Spotify to improve it for you. |
Well… 😊…we could announce our latest PRTG release just like:
We have further improved our software and fixed some bugs.
But a single phrase doesn't cover it. We love our product and are happy to tell you about it all day long, so let's look at all the details together...
Interactive Donut Legends
This is something that many customers desired after we released our status donuts. The legends of status donuts on the PRTG Welcome page and on map objects are now interactive. Click a status icon to directly open a list of sensors filtered by this status!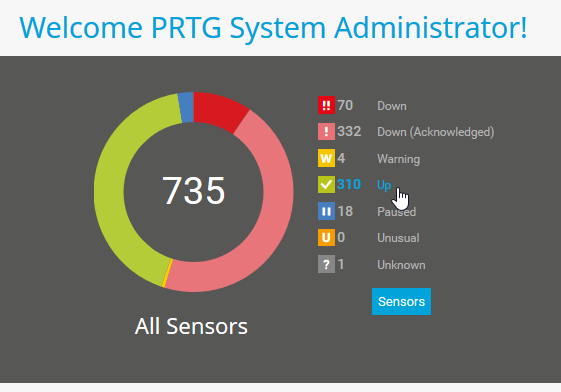 Edit Notification Templates without Page Break
It may not sound like a groundbreaking improvement at first, but those who regularly and extensively work with Notification Templates will love this feature! From now on you can edit the Notification Templates within the Notification Triggers tab without leaving the page. Until now it was always necessary to jump between the pages - or to use two browser tabs.
Before I insert a handful of screenshots here, just try it out and write your opinion in the comments - you get ONE screenshot as a hint. 😉

Countless Code Improvements under the Hood
As with any multi-faceted software, whose range of functions grows steadily over the years, modernization and modularization measures under the hood are necessary from time to time. PRTG is currently in such a modernization phase. Several things are currently being prepared to successfully take PRTG to the next level together with you. Our developers are working on countless measures to improve the source code and the functions, which you won't necessarily immediately notice in the front-end of the software.
Would you like to read more about what our developers do to make PRTG an enjoyable experience for you? If so, feel free to give us feedback!
Some More Improvements and Fixes
If you use our Oracle sensors, you'll be happy to read that the sensor types Oracle SQL v2 and Oracle Tablespace now support secure connections to your database system and are compatible with Oracle network encryption.
The new logging framework introduced with PRTG version 18.3.43 has been further improved in the meantime.
We've also fixed some bugs on sensors and the Web-GUI, see the PRTG release notes page for details and all other changes in the current version.
0 Maintenance Days Left?
Is your PRTG installation out of maintenance and you can't install the latest release? Just switch to your PRTG Welcome screen and hit the "Get Maintenance" button. If you prefer personal contact, send an email to sales@paessler.com and our fabulous Customer Service Team will be there for you.
We Love Your Feedback!
Do you like to read the latest changes to PRTG here in the blog? Or would you rather browse through the rather straightforward and tabular release notes? Would you be interested to look a bit further behind the scenes of our developers? And what would you be interested in? Do not hesitate to leave your feedback here in the comments! 😊