New PRTG release! Two new sensors and an update for all language files.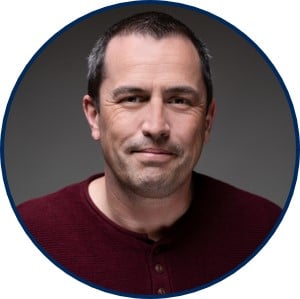 Originally published on November 21, 2022 by Michael Becker
Last updated on February 28, 2023 • 9 minute read
PRTG 22.4.80.1553 is now available in the stable release channel! This version comes with the experimental NetApp SnapMirror v2 sensor, the experimental Port v2 sensor, and an update for all language files.
i Please note
With PRTG 22.4.80 we discontinue the Cloud HTTP and Cloud Ping sensors. They will be paused automatically and replaced with their successor versions Cloud HTTP v2 and Cloud Ping v2 upon updating.
For more information have a look at this Knowledge Base article.

Let's have a look at the new sensors:
Experimental: NetApp SnapMirror v2 sensor
The NetApp SnapMirror v2 sensor monitors SnapMirror relationships of an ONTAP storage system with the Representational State Transfer (REST) application programming interface (API) using ONTAP as of version 9.6.
This sensor was converted to a new framework so that it will continue to function after the changes of the ONTAP REST API.
Experimental: Port v2 sensor
The Port v2 sensor (still in Beta) monitors a network service by connecting to one or more of its TCP/IP ports. It combines the features of the Port sensor and Port Range sensor. The sensor comes with the channels Maximum Connect Time, Open Ports, Closed Ports and Errors and will send you alerts depending on your settings for open or closed ports.

... and much more
Furthermore the API keys feature is now completed and API keys can also be used in the new API for authentication instead of implementing login credentials in a script or integration. It's been possible to create and manage API keys in the PRTG web interface since PRTG 22.3.79.2073.
We also fixed several issues for experimental NetApp v2 sensors and improved the Microsoft 365 Service Status Advanced sensor filtering process. Additionally, with this version, you will again be reminded with an automatically created to-do ticket about the deprecation of the following sensor types: Google Drive sensor, Microsoft OneDrive sensor, Dropbox sensor and Google Analytics sensor. Running sensors of these types will still work, but you will not be able to deploy new ones.
For further information about sensor deprecation and discontinuation in general please see our Knowledge Base article: https://kb.paessler.com/en/topic/90680
Please also check our PRTG release notes
In summary, PRTG 22.4.80 includes 57 resolved issues, 10 implemented features and stories, 20 bug fixes and 27 completed tasks and to-dos. For all details, have a look at our release notes page.
We also offer a public roadmap of PRTG on our website and we update it regularly. There you can read which features we are currently working on and what kind of things we want to implement in PRTG in the future.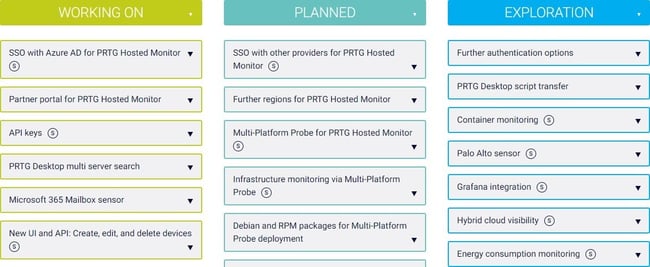 Has your PRTG maintenance run out?
Has the maintenance on your PRTG installation expired and you can't install the latest release? We can fix that! Just go to your PRTG Welcome page and hit the "Get Maintenance" button. If you prefer personal contact, send an email to sales@paessler.com and our fabulous Customer Service Team will be there for you.