We've released PRTG version 21.2.67 and updated our PRTG roadmap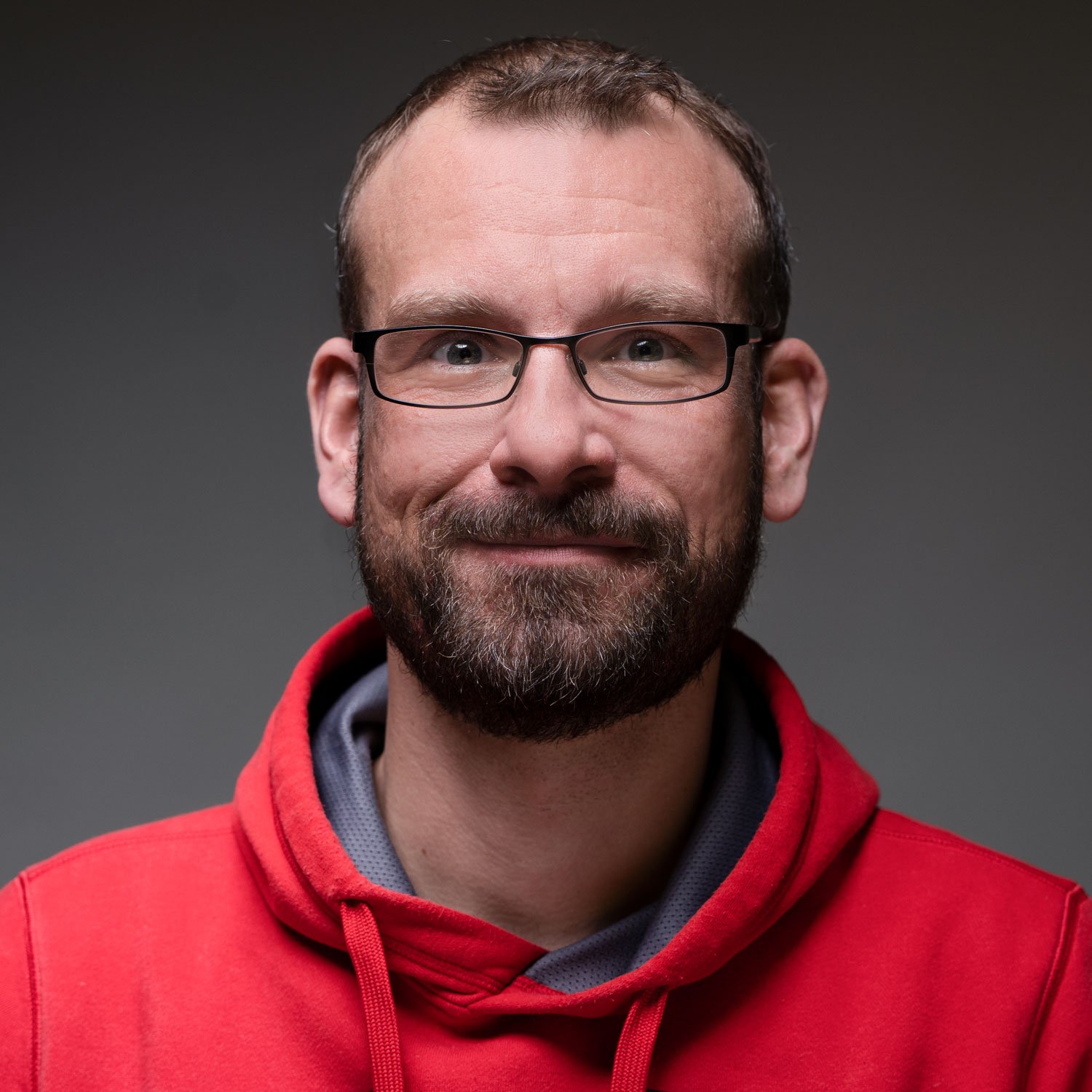 Originally published on May 03, 2021 by Sascha Neumeier
Last updated on March 03, 2022 • 8 minute read
PRTG 21.2.67 has been available in the stable release channel since last week. With this version, we released the probe-independent Core Health (Autonomous) sensor, as well as three new experimental sensor types*: two HPE 3PAR sensors and a Beckhoff IPC System Health sensor.
You've never heard of PRTG's Experimental Features setting before? Find out more about it just a few paragraphs below.
PRTG 21.2.67 is also included in the latest package of Paessler PRTG Enterprise Monitor, along with a new ITOps Board version (version 2.11). Find out more about our PRTG Enterprise Monitor and ITOps Board here.
NEW: Core Health (Autonomous) Sensor
The Core Health (Autonomous) sensor monitors the health of a PRTG server and runs independently of the local probe. It is automatically created on the new PRTG Core Server device directly under the root node. It shows the status of the PRTG core server and checks various parameters of the PRTG core server that have an impact on the stability of the system.
The sensor has the same functionality as the existing Core Health sensor but, as mentioned, runs independently of the local probe. Because of this, the sensor still can monitor the status of the PRTG server even if the probe is disconnected. Situations where no health data for the PRTG server is available when the local probe is disconnected are a thing of the past. Efficient troubleshooting in case of server issues is now always possible.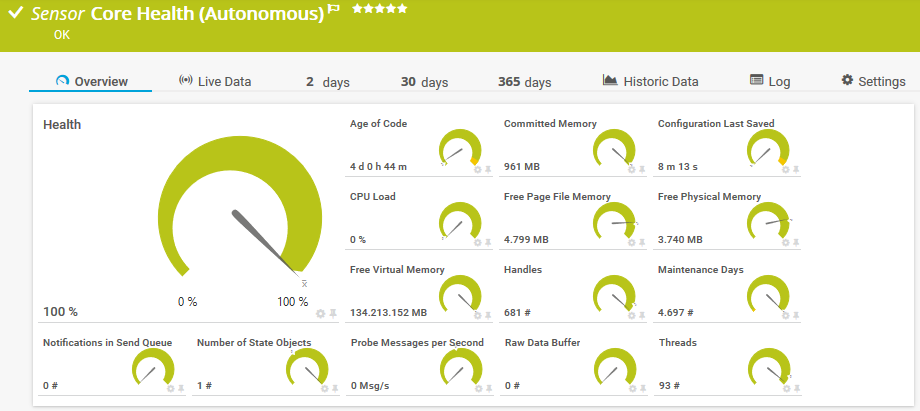 EXPERIMENTAL: HPE 3PAR and Beckhoff IPC Sensors
We have three new beta sensors in this version! As always, we are more than happy to receive feedback and will enhance and stabilize the sensors with upcoming PRTG versions before they leave the experimental state and become available by default.
HPE 3PAR Drive Enclosure
The HPE 3PAR Drive Enclosure (BETA) sensor monitors a drive enclosure of an HPE 3PAR storage system and shows status and temperature metrics. HPE 3PAR consists of Drive Enclosures that include many smaller components of the storage system. Usually, very valuable data is stored on these systems, so it is important to monitor them, especially if something goes wrong, like a drive or power supply fails.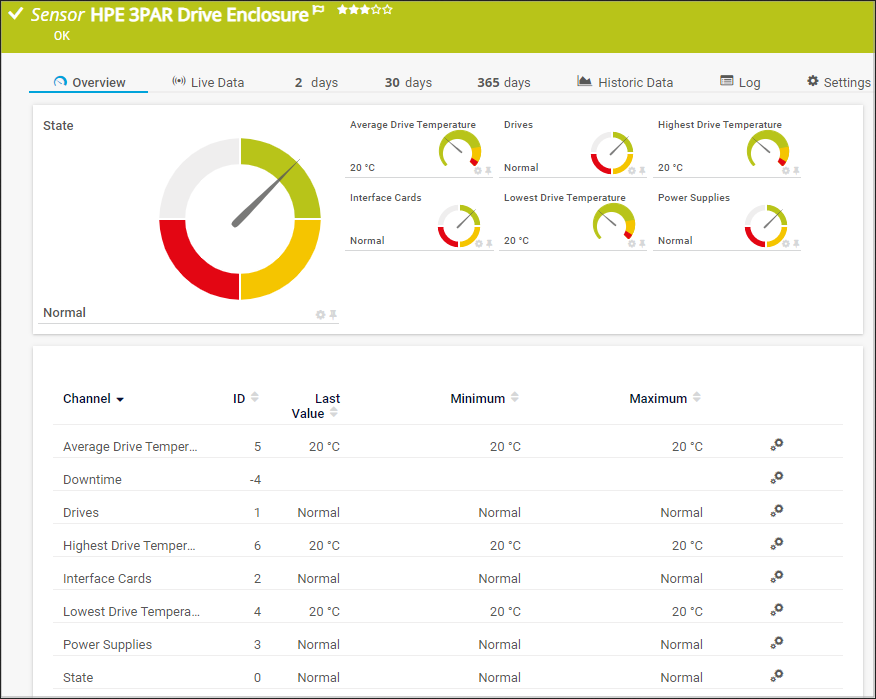 HPE 3PAR Virtual Volume
Another new HPE 3PAR sensor in this version is the HPE 3PAR Virtual Volume (BETA) sensor. This one monitors a virtual volume of an HPE 3PAR storage system and shows the status as well as used and free space on the volume.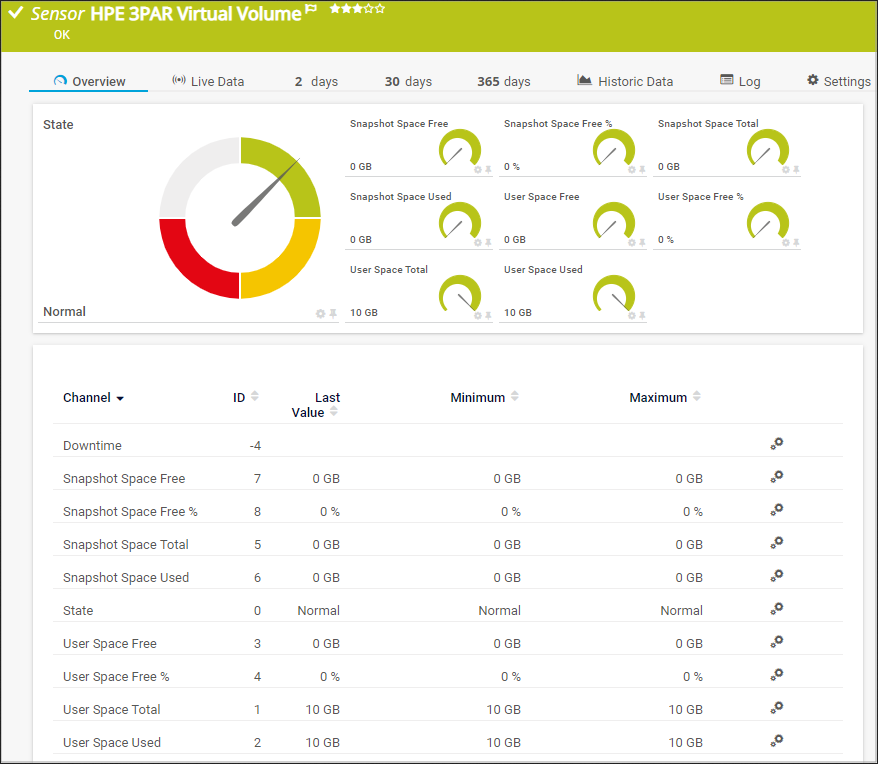 Beckhoff IPC System Health
We have the first vendor-specific OPC UA sensor in this version: the Beckhoff IPC System Health (BETA) sensor. It monitors the system health of a Beckhoff Industrial PC and shows relevant system health metrics.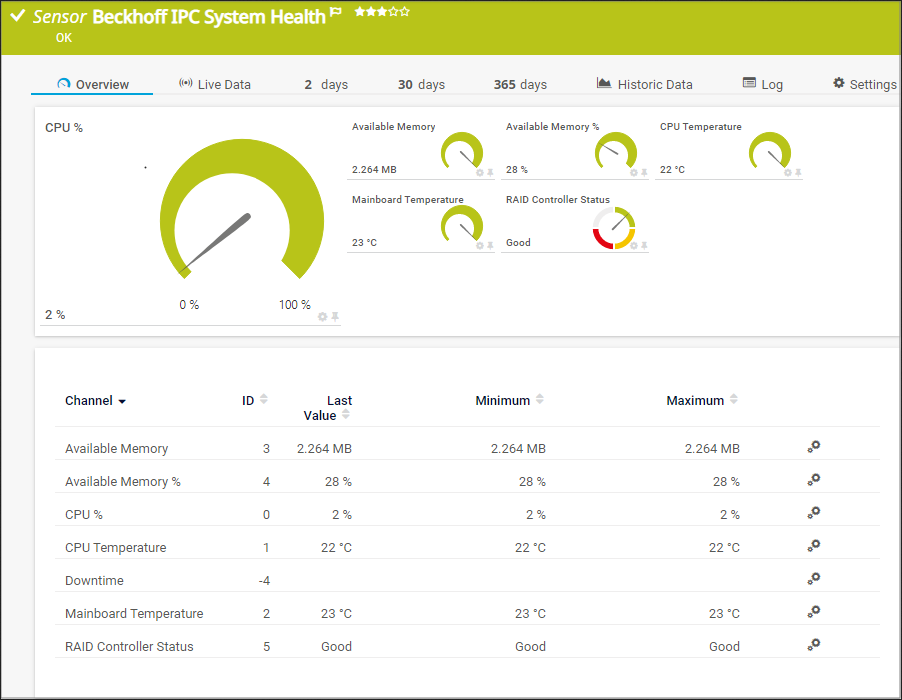 ...and much more
We implemented two smaller security improvements. You can set the Homepage URL of a PRTG user account or user group only to web pages of your PRTG instance as of this version. External domains are not allowed anymore to prevent redirects to potentially malicious pages.
Web pages in PRTG that do not require authentication like help and password recovery pages now return the X-Frame Options HTTP header DENY by default. This security improvement helps to prevent potential phishing attempts.
All in all, this version includes 118 resolved issues. We implemented 20 features and stories, fixed 69 bugs, and finished 29 tasks and to-dos.
Experimental Features setting in PRTG
Since PRTG version 21.1.65, you can enable the Experimental Features setting Beta Sensors. This makes it possible for you to try out upcoming features fresh from our labs and to provide us early feedback. To learn more about our Experimental Features setting, check out the article New handling of beta sensors in PRTG Network Monitor.
PRTG public roadmap update April 2021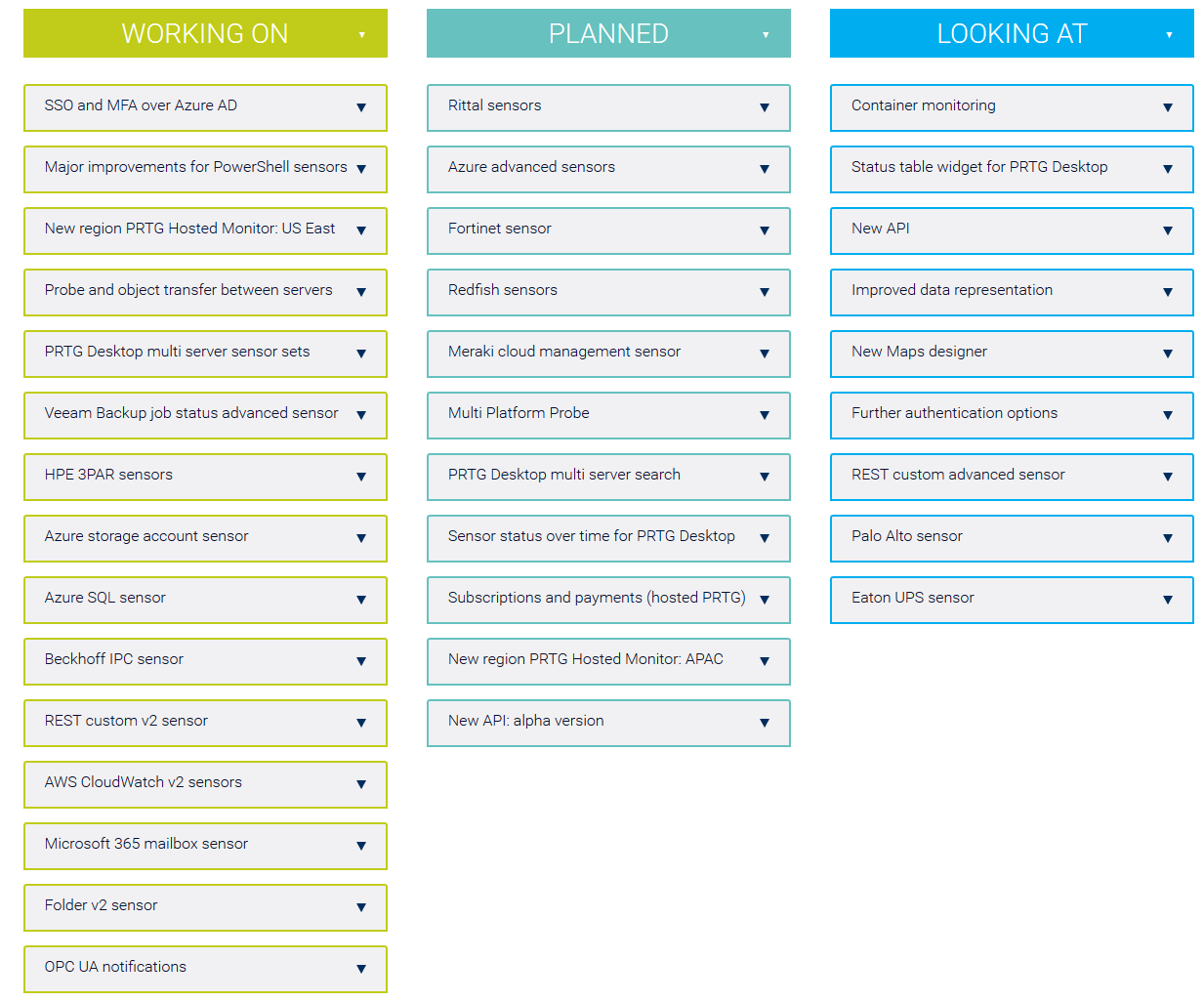 We updated our PRTG Public Roadmap this week. We added several new items, such as major PowerShell improvements, which we are already working on. We plan to offer you sensor types for Rittal, a manufacturer of electrical enclosures and data center equipment, to monitor the health state of CMC III devices and provide information about the environmental state of racks, such as humidity level, temperature, door status (open or closed), etc.
We also changed some existing items on the roadmap. Some features have moved to "working on" or "planned", while others have disappeared from the roadmap because we have already released them.
So be sure to keep an eye on our public roadmap of PRTG to find out which features we are currently working on and what things we want to implement in PRTG in the future.
Has your PRTG maintenance run out?
Has the maintenance on your PRTG installation expired and you can't install the latest release? We can fix that! Just switch to your PRTG Welcome screen and hit the "Get Maintenance" button. If you prefer personal contact, send an email to sales@paessler.com and our fabulous Customer Service Team will be there for you.