PRTG & NetAtmo: Environmental Monitoring Made Easy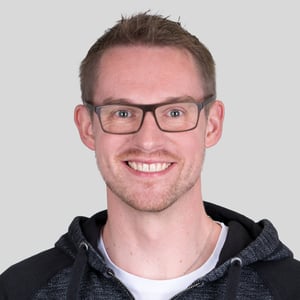 Originally published on April 07, 2014 by Florian Staffort
Last updated on March 03, 2022 • 6 minute read
As an administrator you are responsible for the available bandwidth in your network, the uptime of network components, the availability of applications, and so on.
Of course you know there are also environmental factors that might influence your network's performance, such as temperature or humidity—but specialized hardware to monitor environmental values is expensive and budgets are often tight, especially for smaller companies. Besides these obvious obstacles, also the time required to set up such a device should not be underestimated. So, what can you do?
All Environmental Values in PRTG
A few weeks ago our CEO Dirk Paessler stumbled upon NetAtmo, a weather station that is reasonably priced and offers almost every value that might interest you in regard to your network's environment. Being mostly used as an end customer device, NetAtmo is really easy to set up—remember "Plug and Play"? In cooperation with PRTG Network Monitor, you could almost call it "Plug and Monitor".
After having set up your NetAtmo modules, you can instantly see the recorded environmental data on the NetAtmo web interface.
Now, how do you get this data into PRTG?
Just visit the website PRTG Tools Family, download the NetAtmo sensor and place it into the Custom Sensors\EXEXML folder of your PRTG installation. Now add your NetAtmo module as a device by entering its IP address, then add the custom sensor you have downloaded—and you're good to go!
With the NetAtmo sensor you can monitor the following channels:
Downtime
Indoor Co2
Indoor Noise
Indoor Pressure
Indoor & Outdoor Humidity
Indoor & Outdoor Temperature
Last Update
Outdoor Unit Battery
Outdoor Unit Last Seen
RF status
Wifi status
These values are taken directly from your NetAtmo cloud account.
Areas of Application
In PRTG there are virtually no limits of what you can do with your environmental monitoring data. An obvious area of application, for example, would be to send a warning if the temperature of the server room exceeds a certain value. But have you also thought about a warning that asks you to open the windows, if the Indoor Co2 value reaches a certain level? As the resulting burst of oxygen and fresh air will give you more energy and a sharper mind, your new environmental monitoring solution might even help you solve other network related issues…