PRTG 23.2.84 is available in the stable channel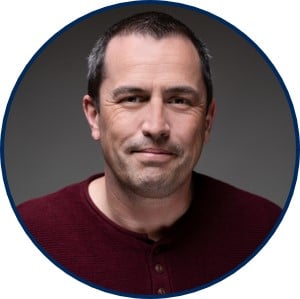 Originally published on June 09, 2023 by Michael Becker
Last updated on June 09, 2023 • 10 minute read
Paessler PRTG 23.2.84 is now available in the stable release channel!
This version comes with the new NetApp v2 sensors, the experimental SNMP Uptime v2 and SNMP Custom v2 sensors, and security improvements for certain sensor types. It also includes an update for the Chinese, Dutch, French, German, Japanese, Portuguese, Russian, and Spanish language files.
Here are the details:
New: NetApp v2 sensors
The NetApp v2 sensors like NetApp Aggregate v2, NetApp I/O v2, or NetApp LUN v2 now support the new ONTAP REST API as of ONTAP 9.6.
We first introduced the new NetApp v2 sensors as experimental with PRTG 22.3.79, as NetApp provides a new RESTful API for ONTAP-based storage systems and the former ONTAPI will be retired soon.
iPlease Note
The previous NetApp sensors support NetApp ONTAP 9.0 through 9.12 and will not work properly if you upgrade to a later version.
Experimental: SNMP Uptime v2 sensor and SNMP Custom v2 sensor
With this release, we deliver two experimental sensor types (SNMP Uptime v2 sensor & SNMP Custom v2 sensor) that were rewritten to work on the Multi-Platform Probe. These sensor types cover the same basic settings as their predecessor sensors.
To facilitate the creation and use of the SNMP Custom v2 experimental sensor, we have created a Knowledge Base article:
👉 How do I use Management Information Base (MIB) folders with the SNMP Custom v2 sensor?
... and much more
We improved the security in several areas. PRTG now supports the following encryption methods for SNMP v3 communication in the SNMP device settings:
AES192 and AES256 (Advanced Encryption Standard)
SHA-224, SHA-256, SHA-384 and SHA-512 (Secure Hash Algorithms)
with this version. Previously, we only supported AES128 for encryption.
We have also hardened PRTG against possible data extraction from instances on the PRTG status page. On a sensor level we improved the SMTP&POP3 Round Trip sensor, SMTP&IMAP Round Trip sensor, and SMTP sensor which were not compliant to the Internet Message Format RFC 2822. Outgoing emails from PRTG to the (SMTP) server will no longer set a Message-ID field itself, but let the remote server add it. This applies to any other mail client.
Docker Container Status sensors now work again with PRTG 23.2.84. These sensor types ran into an error with the message bad certificate in certain cases with the previous PRTG version.

The Probe Transfer left the Experimental Features section in the PRTG setup menu. This feature allows PRTG Desktop to access the configuration files of the probes to transfer a probe to another server. You will still need to enable the feature first for your server in the Probe Connection Settings.
PRTG 23.2.84 also delivers fixes and improvements for experimental sensors.
You can now select unit types and lookups for each channel in the Channel Settings of your REST Custom v2 sensor. Additionally, you can define your API endpoint for the experimental sensors Cisco Meraki License and Cisco Meraki Network Health. The Script v2 sensor was also improved and now uses a new JSON schema format. The sensor executes a Python script that returns data in JSON format and shows the exit code, what helps you create your own custom script sensors that may not be available in PRTG by default.
Please also check our PRTG release notes
In summary, PRTG 23.2.84 includes 71 resolved issues. We implemented 12 features and 7 stories, fixed 26 bugs, and finished 24 tasks. For all the details, take a look at our release notes page.
We also offer a public roadmap of PRTG on our website which we update regularly. There you can read which features we are currently working on and what kind of things we want to implement in PRTG in the future.
Has your PRTG maintenance run out?
Has the maintenance on your PRTG installation expired and you can't install the latest release? We can fix that! Just go to your PRTG Welcome page and hit the "Get Maintenance" button. If you prefer personal contact, send an email to sales@paessler.com and our fabulous Customer Service Team will be there for you.