New PRTG release 23.4.88 is available!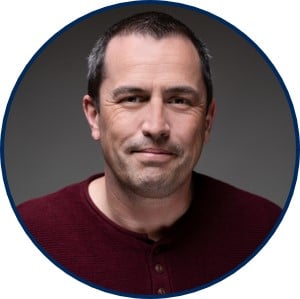 Originally published on October 25, 2023 by Michael Becker
Last updated on October 25, 2023 • 11 minute read
The latest Paessler PRTG release, 23.4.88, is now available in the stable release channel!
This version comes with the experimental SNMP Traffic v2 sensor and improvements for the MQTT Subscribe Custom sensor and the SNMP Buffalo TS System Health sensor.
i Important security note
This release includes a hotfix for a path traversal vulnerability in the PRTG Webserver that could be exploited without authentication. The vulnerability can be tracked under CVE-2023-45858.
Here are the details:
Experimental: SNMP Traffic v2 Sensor
With this release comes the experimental SNMP Traffic v2 sensor, which you can now use on your Multi-Platform Probe. The SNMP Traffic v2 sensor monitors bandwidth and traffic on a device using the Simple Network Management Protocol (SNMP). This sensor type has the same basic settings as its predecessor. Some compatibility settings do not yet work on the SNMP Traffic v2 sensor, such as Port Name Template or Port Identification. The SNMP Traffic Specific setting for 64-bit is visible and can be edited if desired.
Please note:There is no automatic fallback to 32 bit if the sensor was created with 64 bit running.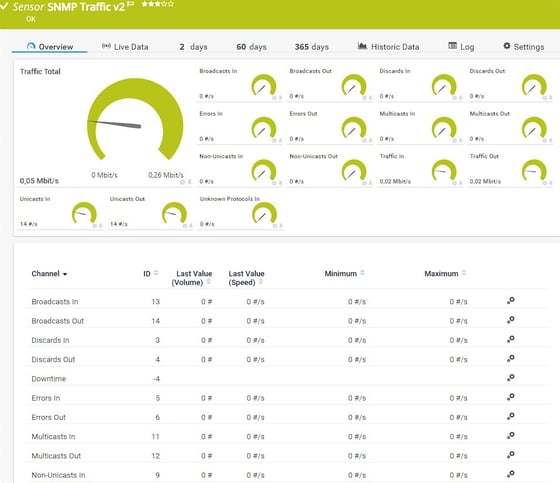 Beta release: Multi-Platform Probe
The Multi-Platform Probe allows you to install probes on platforms that the remote probe doesn't support, such as different Linux distributions and ARM hardware. We are excited to inform you that the Multi-Platform Probe has transitioned to its beta phase in this release. This update introduces enhancements to several internal procedures and introduces the SNMP Traffic v2 sensor.
For more information about the Multi-Platform Probe, see our Knowledge Base article: What is the Multi-Platform Probe and how can I use it?
Sensor improvements and fixes
With this stable release, we provide several sensor fixes:
✅ The SNMP Buffalo TS System Health sensor can now display an additional status for the Firmware Update Available channel. Previously, this status was not included in the lookup file and therefore resulted in an undefined lookup value (3) error when the value 3 was sent to the sensor. In this case, the value 3 represents the status "latest".
✅ We have fixed a problem with the SSL Security Check sensor and the SSL Certificate sensor that did not work in previous PRTG versions when using a SOCKS proxy server for the sensor connection. The sensors previously reported an error with the message "The connection has dropped (PE039)" in these cases.
✅ Furthermore, the SNMP Disk Free and SNMP Memory sensors now show valid values for monitored disks with a size larger than 16 terabytes and for memory larger than 2 terabytes. In previous PRTG versions, these sensor types displayed random values or reported an error code of "2003".
✅ The Microsoft Azure sensors now query data over a slightly longer time span to ensure that data is returned from Microsoft Azure and that each timestamp is taken into account. Previously, Azure might not return a value if the queried time span was too close to the present.
✅ An issue has also been fixed for OPC UA sensors that could cause a memory leak on the probe system, resulting in the probe service stopping. The issue occurred only in certain cases when running a large number of OPC UA sensors, such as the OPC UA Certificate sensor, the OPC UA Custom sensor, and the OPC UA Server Status sensor with a short scanning interval.
✅ With PRTG version 23.3.86 we announced a known issue with the probe transfer to another server. In certain cases, the probe transfer could fail and lead to a deadlock with previous PRTG versions. This issue is fixed with this PRTG version 23.4.88.
… and much more
This release also includes server fixes and enhancements:
⏩ We have fixed an issue in the monitoring settings for the Scanning Intervals section. You can now enter multiple scan intervals again using the Coordinated Universal Time (UTC) points format, such as @ UTC hh:mm , hh:mm . Previously, @ UTC intervals were treated as duplicates and could not be saved. Please note that if you add multiple intervals in UTC format, you must specify different time periods in the scan intervals.
⏩ We have fixed an issue for user groups that had the "Allow user group members to create certain sensors only" setting enabled to create certain sensors only. Previously, if you created a user group with this setting and did not select any sensor types in the list, all sensor types would be selected for this user group after a PRTG core server restart.
⏩ In this PRTG release, we have also improved the automatic update mechanism for remote probes. Previously, remote probes sometimes required a manual update after you had automatically updated your PRTG server with a new version due to a connection problem.
Please also check our PRTG release notes
In summary, PRTG 23.4.88 includes 151 resolved issues, 25 implemented features and stories, 67 bug fixes and 40 completed tasks and to-dos. For all the details, take a look at our release notes page.
We also offer a public roadmap of PRTG on our website, which we update regularly. There you can read which features we are currently working on and what kind of things we want to implement in PRTG in the future.
Has your PRTG maintenance run out?
Has the maintenance on your PRTG installation expired and you can't install the latest release? We can fix that! Just go to your PRTG Welcome page and hit the "Get Maintenance" button. If you prefer personal contact, send an email to sales@paessler.com and our fabulous Customer Service Team will be there for you.