New PRTG release 21.3.69 with new Veeam, AWS and Rittal sensors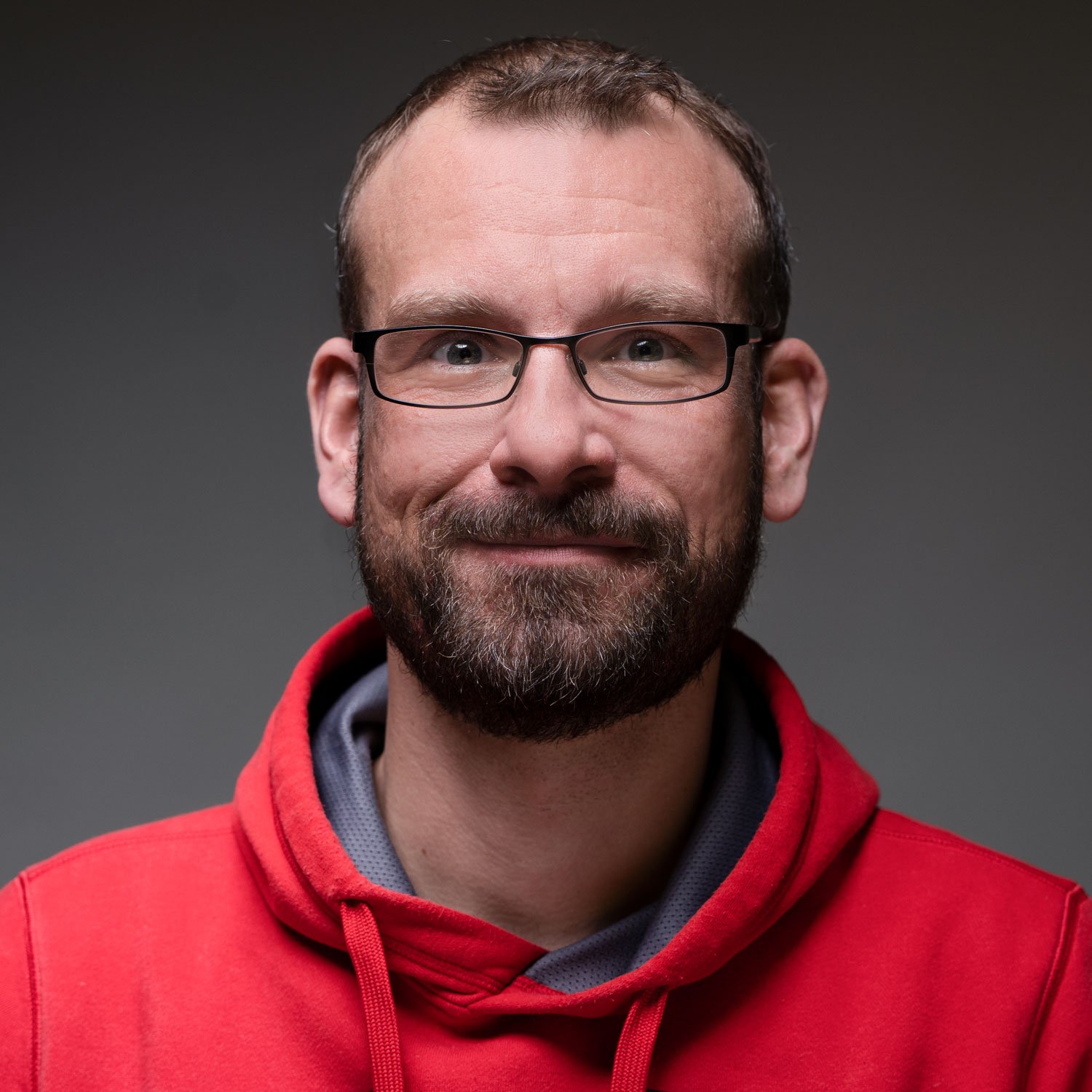 Originally published on July 16, 2021 by Sascha Neumeier
Last updated on March 03, 2022 • 9 minute read
This is a brand new PRTG version waiting for you. In release 21.3.69, you can expect the Veeam Backup Job Status Advanced Sensor, which goes from experimental state to normal operation. There are also three new sensors to play with: the AWS EC2 v2 sensor, the AWS ELB v2 sensor and the SNMP Rittal CMC III Hardware Status sensor. In addition, we've improved sensors in several places, and included the latest info on the July update in our PRTG public roadmap. Here we go!
New: Veeam Backup Job Status Advanced sensor
Our Veeam Backup Job Status Advanced sensor is no longer a beta sensor, and is now available in all installations, even if you have not activated the Experimental Features in PRTG (What are experimental sensors in PRTG?).
The sensor monitors the status of a specific backup job that runs on the Veeam Backup Enterprise Manager and shows the status of the backup job, the duration, the time since the last run, and if the backup job is scheduled. We released this sensor type as a beta sensor in PRTG version 21.1.65 and implemented several improvements since then, for example: the new channels Last Job Run and Job Scheduled, support for monitoring backup jobs on Hyper-V platforms, and some other fixes.
Already during the beta period, the sensor was active in over 900 PRTG installations and you gave us a lot of helpful feedback during this time. With this mode we can respond even better to your individual admin requirements!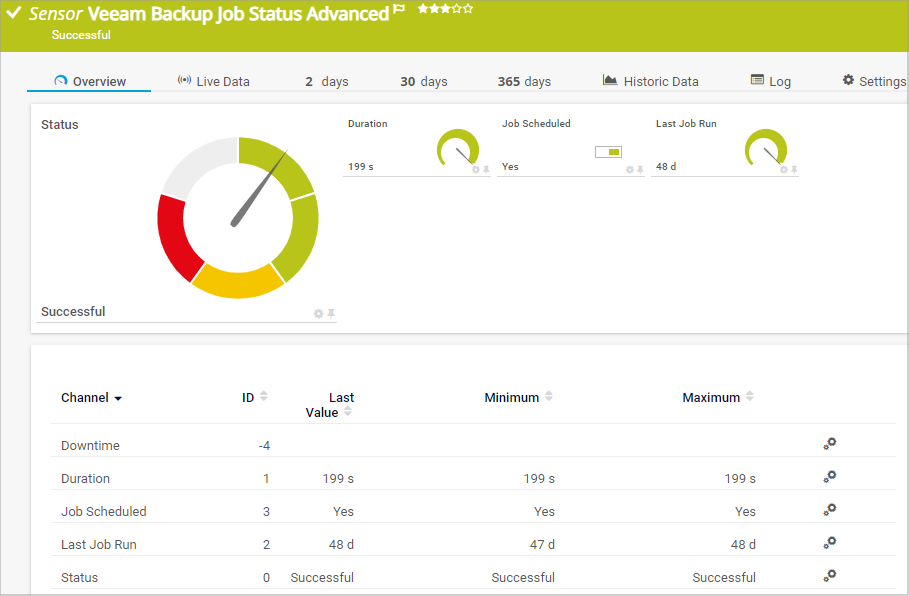 Experimental: AWS EC2 and ELB sensors
Our first two new sensor types for AWS monitoring have arrived! The AWS EC2 v2 sensor monitors the performance of an Amazon EC2 and will be the successor of the existing Amazon CloudWatch EC2 sensor. The AWS ELB v2 sensor monitors the performance of an AWS ELB load balancer and will be the successor of the existing Amazon CloudWatch ELB sensor, making it possible to monitor newer ELB types than the ELB v1 sensor could.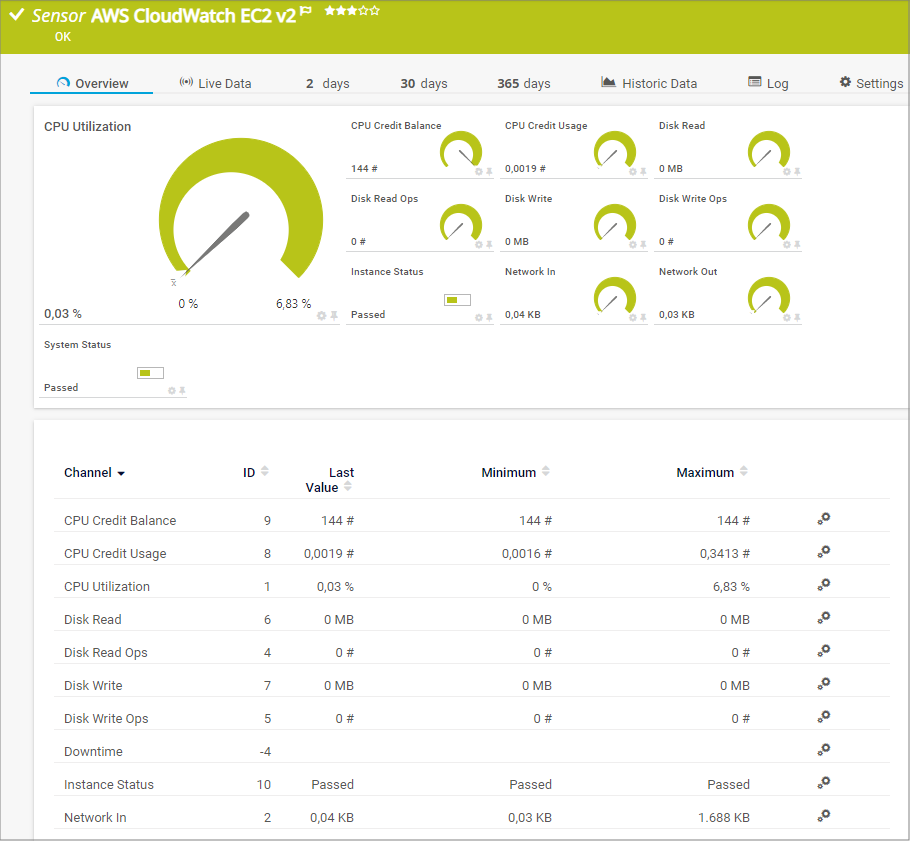 Experimental: SNMP Rittal CMC III Hardware Status sensor
Are you monitoring your hardware/server racks with a Rittal CMC III? Then you can now monitor what's happening there with a native sensor in PRTG. The SNMP Rittal CMC III Hardware Status sensor monitors the hardware status of a Rittal CMC III processing unit and shows the status of every attached external sensor.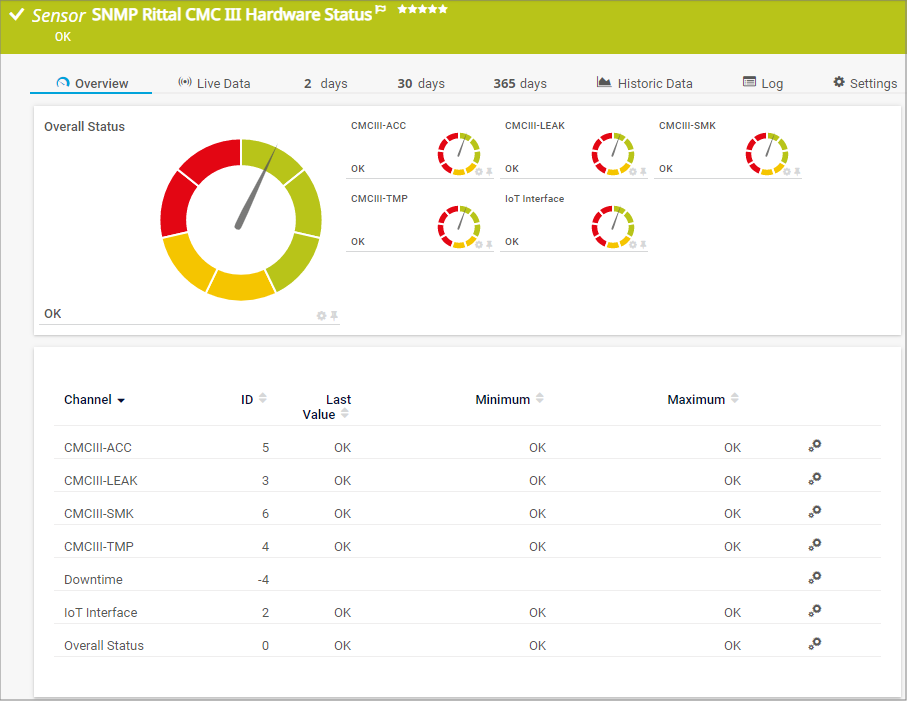 As always, we would love to hear your feedback on the new sensors!
Plus, there are lots of sensor improvements
In addition to writing new sensors, our glorious sensor developers also found some time to massively improve existing sensor types. As some of you requested, our Dell EMC Unity Enclosure Health v2 sensor can now monitor power consumption.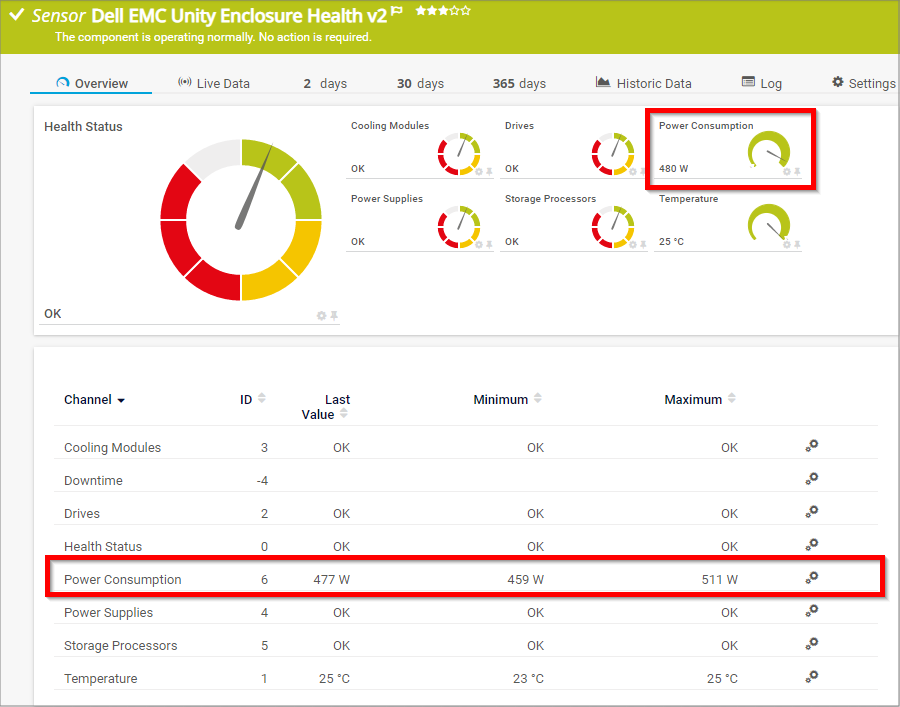 The Modbus TCP Custom sensor and the experimental Modbus RTU Custom sensor can now monitor single bits of input and holding registers as Boolean values. This is useful for monitoring Modbus devices that report the on/off status of several inputs as one register. Both sensors now also support difference values, which can help you to monitor the power consumption of a heat pump to know if it is operating efficiently, or parameters like a fill rate.

Our MQTT Subscribe Custom sensor now supports up to 10 channels so that you can monitor up to 10 values from a subscribed MQTT topic with only one sensor of this type.
Also check out our PRTG release notes
All in all, PRTG 21.3.69 includes 72 resolved issues. We implemented 22 features and stories, fixed 28 bugs, and finished 22 tasks and ToDos. Find all the details on our release notes page.
PRTG public roadmap update July 2021
This month we also updated our public roadmap again. The roadmap shows what we are currently working on for PRTG, what is planned, and which things we will take a closer look at and decide whether to move them into development.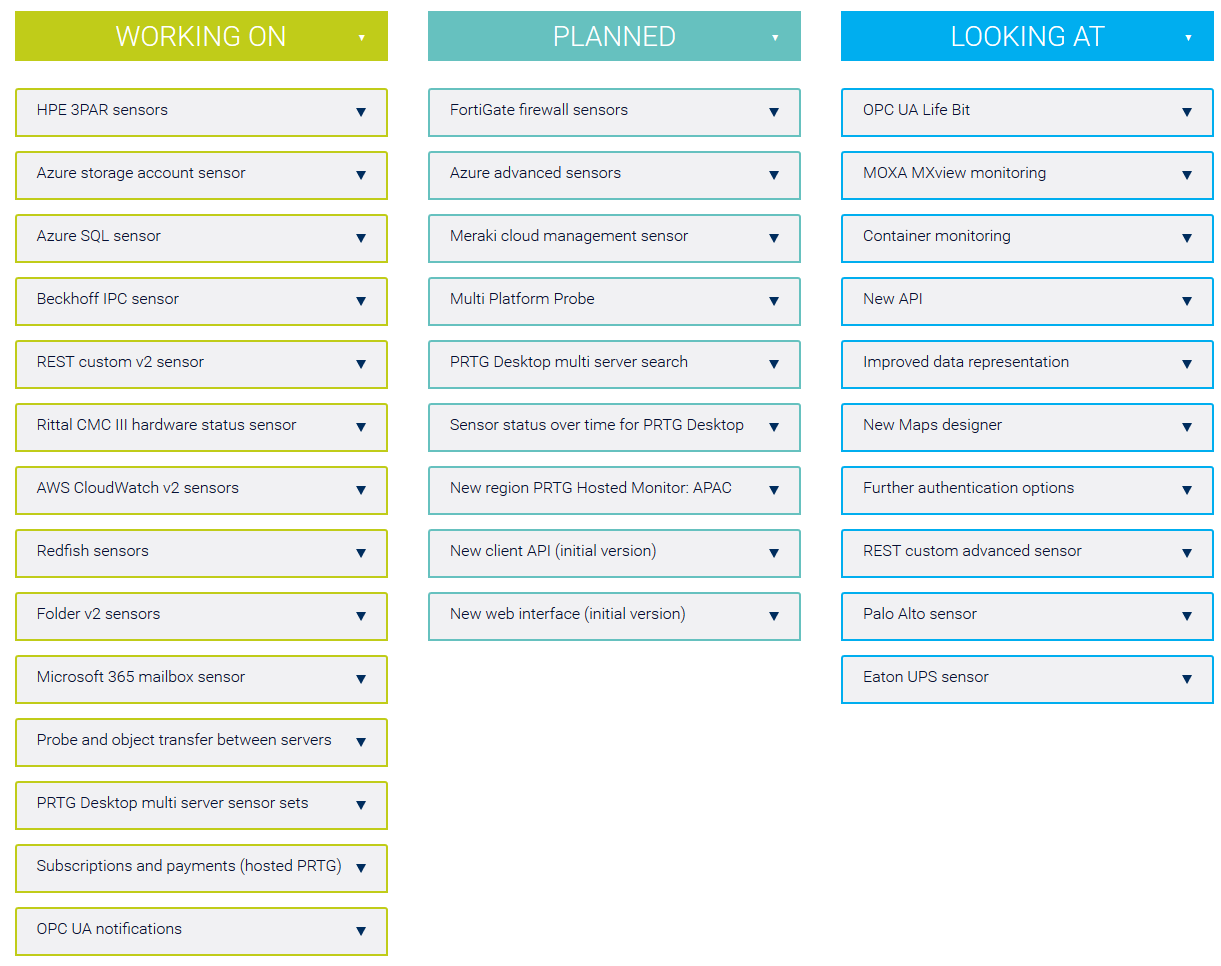 A new addition to the roadmap is the initial version of our new web interface. It is a responsive, mobile-friendly web-interface that you can enable in addition to the existing interfaces. The initial feature-set will be limited, but will be extended over time. You can use it to view the current monitoring status and perform basic actions (pause/resume, scan now, and acknowledge monitoring objects).
Also, we are looking at a feature to monitor an OPC UA tag to see if and how often the value changes. This will help detect issues in the system or process like communication breakdown between PLCs. We are also considering developing a sensor to monitor network health and device metrics from your Moxa network devices via MOXA MXview.
The next PRTG release, which will be version 21.3.70, is already in preparation and I can tell you that it will include some new sensors again! So stay tuned and happy monitoring! 😊
Has your PRTG maintenance run out?
Has the maintenance on your PRTG installation expired and you can't install the latest release? We can fix that! Just switch to your PRTG Welcome screen and hit the "Get Maintenance" button. If you prefer personal contact, send an email to sales@paessler.com and our fabulous Customer Service Team will be there for you.