MFP Meter Monitoring with PRTG and MWAi Sensor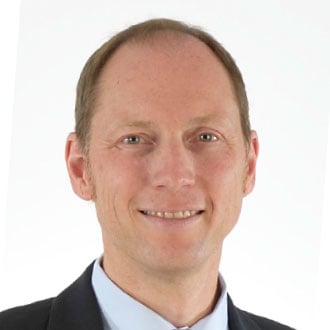 Originally published on May 20, 2013 by Christian Twardawa
Last updated on March 03, 2022 • 9 minute read
Printer and MFP dealers using a "Click Charge" model to bill customers for device usage in addition to the standard monthly lease face an uphill battle. It sounds simple enough-collecting data for every page printed in black & white or color and billing accordingly-but it's actually quite a challenge.
Current Monitoring is Archaic and Inefficient
The problem is the standard method for collecting and reporting this data is incredibly inefficient. While many manufacturers have developed software to read and report usage data automatically, most are manufacturer-specific, and some use different tools for different device-series. This makes it difficult for small and mid-size dealers to afford and manage all these tools and still achieve an ROI.
Instead, dealers rely on the customer to call in or report meter data online on a monthly basis. This can be a tall order, especially for customers that run 300+ devices, each requiring someone to manually collect a serial number, color meter, mono meter and total meter and report this to the dealer monthly. The system is not only grossly inefficient but also clearly introduces room for error, or even intentional fraud.
Until Now.... Introducing MWAi's iMPS™ Sensor for PRTG
Aiming to bridge the gap, MWAi has worked with Paessler, the innovative network monitoring solutions specialist, to leverage its industry-leading PRTG Network Monitor that already provides the most powerful, affordable and easy-to-use network monitoring solutions on the market.
Based on the PRTG platform, MWAi has developed a feature set called iMPS™ Sensor that covers multiple facets of the meter monitoring and Click Charge challenge, including:
Meter Read-with a sensor that automatically counts color, mono and total pages on all devices and accurately reports this data corresponding to each device serial number once a month to the dealer for invoicing.
Toner Monitoring-with CMYK toner levels reported on a 5-minute or less interval, which is far more accurate than levels displayed on the device panel captured in far longer intervals. This is especially important on large, full-color print jobs on high-speed devices when toner levels could change dramatically in the course of just a few minutes. In fact, during testing, while the device panel still showed 15% toner level, PRTG with MWAi's iMPS™ Sensor sent an alert to the administrator notifying him that toner level was depleted to 5%, reporting low toner long before the device itself noticed it.
Paper Tray Monitoring-with continuous monitoring of paper supply in each paper tray for efficient supply management. PRTG with the iMPS™ Sensor can even be configured to handle specialized relationships between trays-for example, reporting accurately on Tray 1 being empty, while the system picks up Tray 3, skipping Tray 2 if it's been stocked with glossy paper for color print jobs.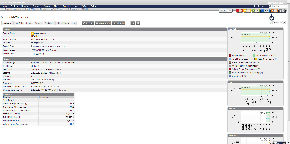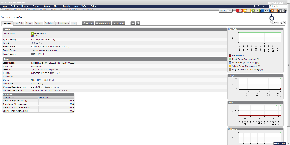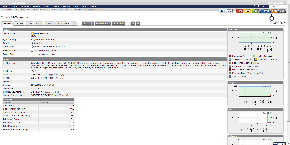 Say Goodbye to Mysterious, Maddening Errors
In addition to usage monitoring, PRTG with MWAi's sensor also solves one of the most aggravating challenges dealers face: the mysterious "the MFP is not working" customer call. There are literally hundreds of potential causes for device malfunction-from a simple power cable being unplugged or a paper tray left open to a more complex network disconnection. Or, perhaps the Scan and Email tool reported an SMTP error or the domain controller is unavailable for user authentication. Still other problems deliver cryptic error messages on the device display that force even the savviest technical support team to wade through the 1,000-page tech manual to find the problem.
The iMPS™ Sensor for PRTG monitors for all these conditions, sending alerts and reports in clear text-no cryptic error codes or general "the device isn't working" phone calls. In an industry where Service Call Avoidance is THE KEY to reducing service costs, the iMPS™ Sensor for PRTG is the ideal tool to achieve these goals.
PRTG with MWAi's iMPS™ Sensor - The Ultimate Service Call Avoidance Solution
As one example, let's say the admin receives an alert that the service door of a device is open long before a user shows up in front of the device to notice the error message. Rather than sending an engineer on site, he can simply consult the sensor to pinpoint the device location, call the employee whose desk is closest to the device and simply ask him/her to close the service door. That's call avoidance at its best.
The complete list of parameters the iMPS™ Sensor for PRTG can extract from a machine include:
Usage meters
Toner percentage values (CMYK) as the percentage of toner remaining in the equipment.
Alerts (Alert code + Alert description), including paper low or toner low to an unlimited number of other critical alerts. As long as the sensor is logged in when an error occurs, the sensor can extract it.
Mac address of equipment.
Serial number of equipment.
Model name of equipment.
Location name of equipment (if entered), to pinpoint the physical location description.
The Sensor that Turns Imaging Partners into MSPs
As the only sensor on the market that can monitor MFPs to this depth, the iMPS™ Sensor for PRTG is also ideal for imaging channel partners looking to diversify their income, expand to include IT services and evolve into Managed Service Providers (MSPs). Conversely, the deep monitoring capabilities of PRTG Network Monitor from Paessler will provide MFP-channel service providers an easy way to extend their monitoring service offering to include MFPs, as well as a wide range of other IT devices -from routers and switches to servers and even desktop machines for complete IT infrastructure monitoring.
As printers and MFPs evolve to perform a broader array of digital tasks, the integration of these devices as part of the overall IT infrastructure is inevitable. This iMPS™ Sensor provides an outstanding solution to an industry that has been craving a tool for managing complex devices for decades.
MWAi's iMPS™ Sensor is not part of the PRTG core product, but it is available directly from MWAi for seamless integration into any PRTG installation.
For further information please see here.