Introducing the new Modbus TCP sensor for PRTG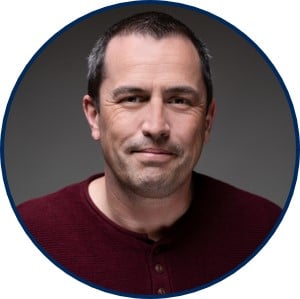 Originally published on November 02, 2020 by Michael Becker
Last updated on September 21, 2021 • 4 minute read
In my last article I introduced the new OPC UA sensors in PRTG Network Monitor. Today I would like to introduce the new Modbus TCP Custom sensor, which has also been available since version 20.4.63. Compared to others, Modbus TCP is one of the most established protocols to enable communication between industrial machines and devices.
What is Modbus?
Modbus is a data communications protocol originally published in 1979 for use with its programmable logic controllers (PLCs). Modbus has become a standard communication protocol and is now a commonly available means of connecting industrial electronic devices. Modbus is popular in industrial environments because it is openly published and free. It was developed for industrial applications, is relatively easy to deploy and maintain compared to other standards, and places few restrictions on the format of the data to be transmitted.
The new Modbus TCP Custom sensor
This sensor monitors values that your Modbus TCP server returns. With this new sensor type, you can keep an eye on your peripheral equipment such as cooling units, power supply, backup generators, and temperature. This helps you to ensure your infrastructure always runs at its best.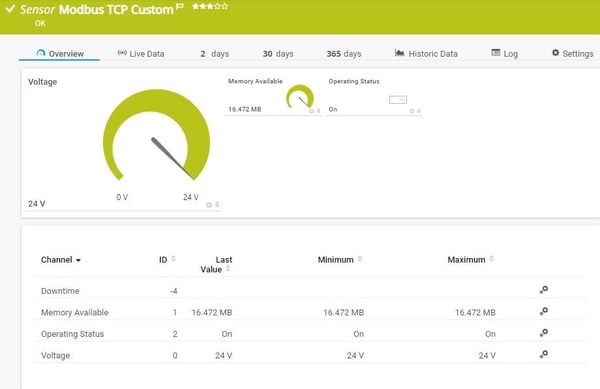 This sensor can be designed individually.
For more details, please have a look at the PRTG Manual.
Getting data from gateways
In many cases, gateways are the connection to the industrial systems. Besides supporting the Modbus protocol, they also support others such as MQTT. One manufacturer of such gateways is INSYS icom, a partner of Paessler. Feel free to have a look at this article "Getting data from the factory floor."
A further convergence of OT and IT
In addition to the OPC UA sensors, the Modbus TCP Custom sensor is another sensor available in PRTG to consolidate OT systems together with classic IT systems in one monitoring solution.
How to keep industrial IT monitoring simple? Please have a look at this video:
How do you use Modbus in your infrastructure and/or how could you use the sensor? We are looking forward to your comments or feedback on the Modbus TCP Custom sensor! Gladly also by email to support@paessler.com.