Get Certified with Paessler: Become a PRTG Monitoring Expert!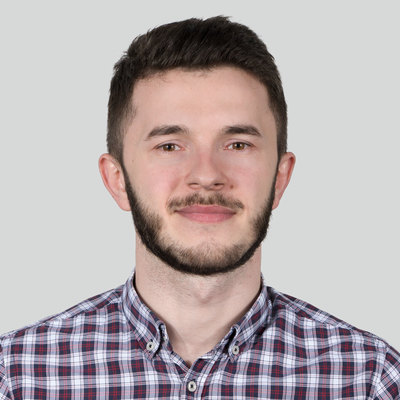 Originally published on January 11, 2021 by Jasmin Kahriman
Last updated on February 02, 2021 • 8 minute read
Have you heard about Paessler Certified Monitoring Expert? It is a technical certification that goes hand in hand with our technical PRTG training. Our focus through our training and certification program is to empower and give our partners and customers enough knowledge to properly plan, demonstrate, install and to provide first-level support. Also, as a Monitoring Expert you can help your customers to choose the best license for certain architecture and sensor strategy design.
The Monitoring Expert exam includes 55 questions that can be answered within 90 minutes. There are different types of questions including multiple choice with one or more answers, and performance-based questions. The passing grade for the exam is 70%. You are free to take the exam from the comfort of your home and use your PRTG installation during your exam. We don't expect that you know where to find a specific option by heart, but to understand and know where to look for it. Upon passing the exam, our certification platform will automatically generate the certificate and send it to the email address used for registration. The certificate is valid 2 years from the date of issue.
In order to get great study experience, we recommend joining one of the coming PRTG technical training sessions provided by Paessler or training provided by our Paessler Training Partners. We also offer a free getting started guide on our website.

I'll share with you 5 questions that you might see in the exam. You can find the answers at the end of this article.
What database does PRTG use?
Any SQL server
Its own, integrated file-based database
PRTG uses a MongoDB
NoSQL
You have installed PRTG in your HQ and a remote probe in your branch office. You are having trouble connecting the PRTG core server and remote probe. Which ports do you need to ensure are open and not blocked by the HQ firewall for communication between the remote probe and the PRTG core server?
23560
80 and 443
443
23570
What programming language must you use for scripts that access the PRTG API?
All API calls must be in SQL
All scripts must be written in Python
All scripts must be written in Tcl/Tk
You can use any scripting language you like if the API calls in the script follow the PRTG API definition
As a System Administrator, you want PRTG to send you notifications when system problems arise. Which of the following notification templates are available in PRTG? (Choose all that apply)
Send email or SMS
WhatsApp message
Execute program or HTTP action
Telegram message
Push notification to iOS or Android devices
Viber message
Send Syslog Message or SNMP Trap
Signal message
You are working as a Network Administrator at a company called PHQ. Your colleague Nick has asked you to create four maps. Each map will represent a different network segment: switching & routing, storage, virtualization, and CCTV. Nick would like to have all the maps shown on a big TV in the data center. How would you achieve this?
Allow public access to four maps (maps can be viewed by using a unique URL)
Use the same tags for all maps
Use Map Rotation
Use the same resolution for all maps
Answers: 1 (B), 2 (A), 3 (D), 4 (A, C, E, G), 5 (C)
And... have you passed this 5-question exam? I´m very curious to read your feedback.
That is not all for today. If you are a partner, customer, or independent IT consultant, you are welcome to challenge yourself by taking the PRTG Monitoring Expert exam.
Update - All vouchers are already given away. Thank you for the registrations!
The full price for the exam is €150 but if you REGISTER NOW, you could get an exam voucher for free. The first 10 come, the first 10 served. Start monitoring and get certified.
Good luck!