First PRTG release in 2020 (20.1.55) contains sensors for Nutanix HCI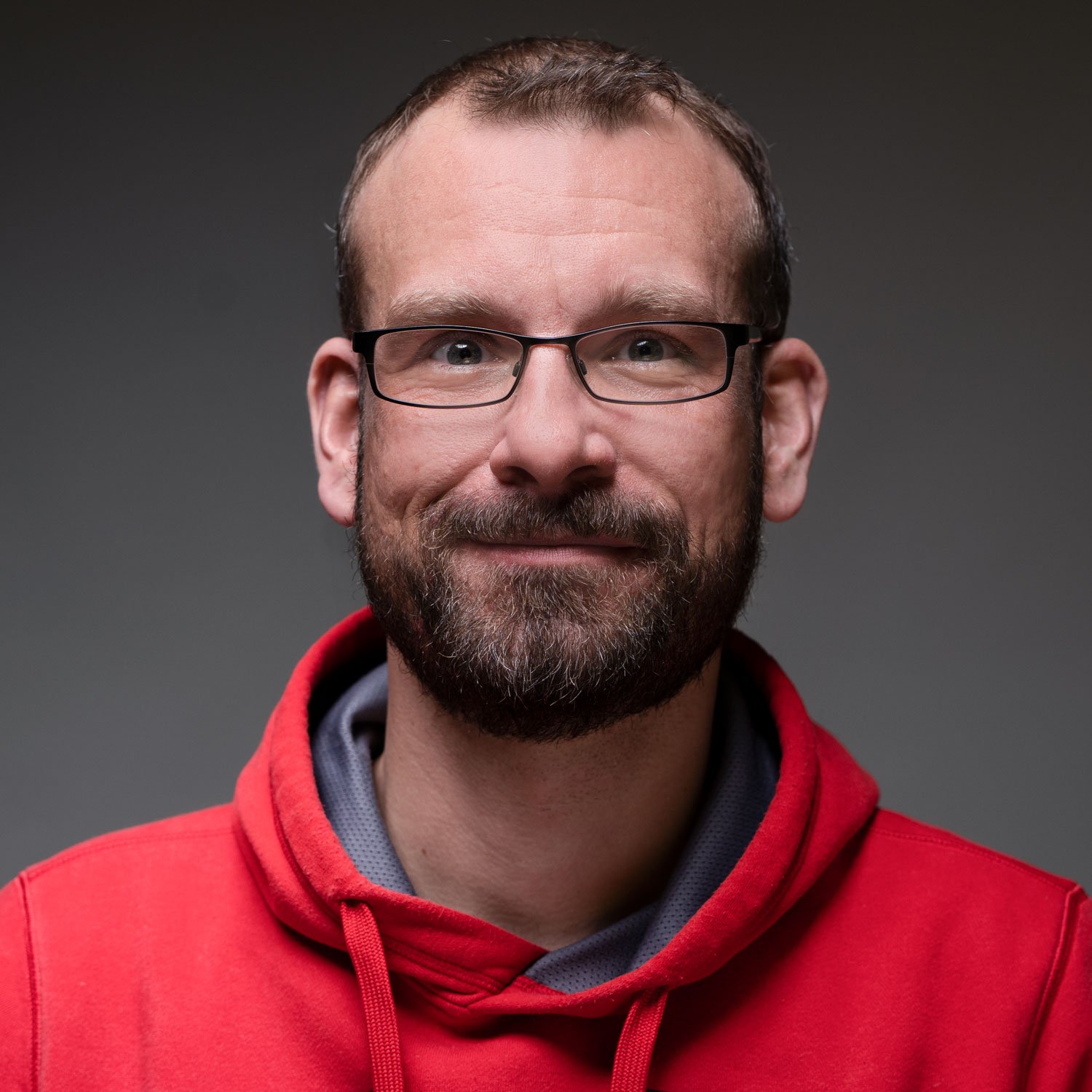 Originally published on February 07, 2020 by Sascha Neumeier
Last updated on March 03, 2022 • 8 minute read
Since January 22nd, PRTG version 20.1.55 is available for download in our stable release channel. And once again, the new version has a lot of new features and improvements.
The new version includes two new sensor types for monitoring Nutanix HCI infrastructures, an indicator for the performance impact of running sensors, a modernized password reset approach, an updated Python distribution, TLS 1.2 as default web server connection security, a major change to stabilize probe connections, and much more. So let's take a closer look at some of the new features.
New SNMP Nutanix Cluster Health and SNMP Nutanix Hypervisor sensors
With PRTG 20.1.55, we enter the world of Nutanix monitoring, a vendor of hyper-converged infrastructure (HCI) appliances and software-defined storage.
The new SNMP Nutanix Cluster Health sensor monitors the status of a Nutanix cluster and shows whether it is "started" or "stopped", for example. It also provides an overview of several performance metrics like I/O operations per second, used I/O bandwidth, and I/O latency.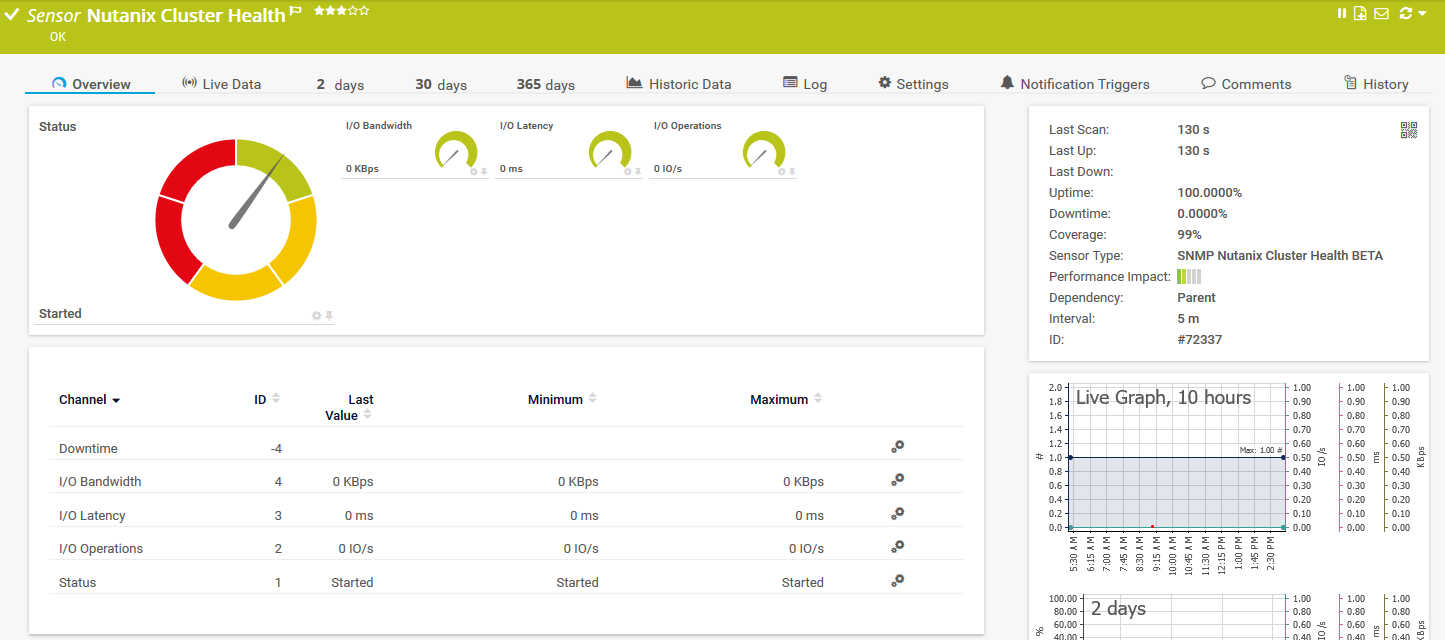 The other new Nutanix sensor is the SNMP Nutanix Hypervisor sensor. This one monitors several performance metrics of a Nutanix cluster hypervisor, like CPU usage, traffic, and I/O data, as well as the number of active virtual machines on a node.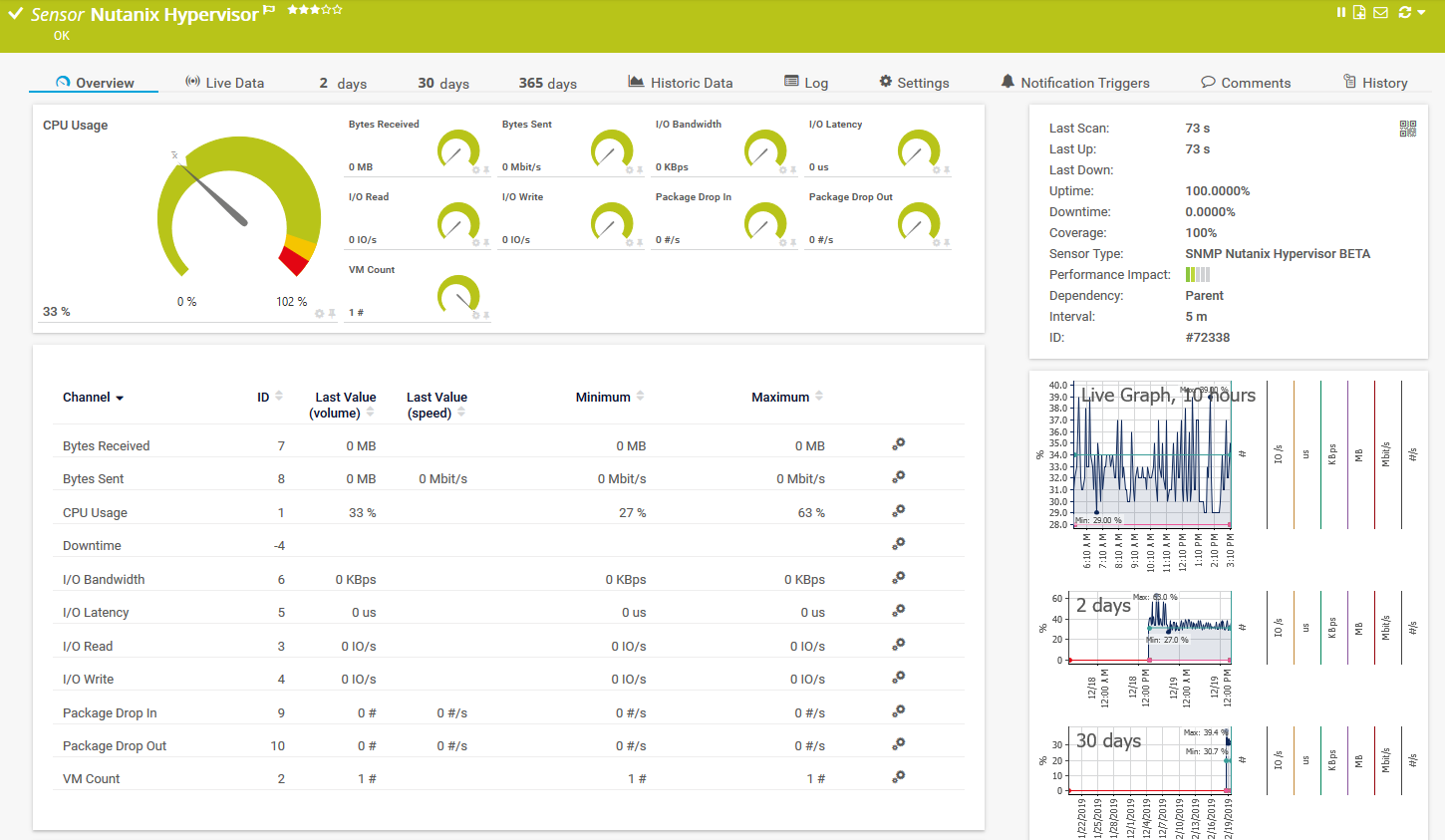 More transparency about the sensor performance impact
In the past, the only way to get information about the performance impact of a sensor was the PRTG System Status page, or via the "Add sensor" dialog. As soon as you deployed a sensor via auto-discovery, you never learned about the performance impact of that sensor. This is why we made the performance impact more transparent.
In the sensor's overview, you will now see the performance impact together with the rest of the sensor's properties (at the top right corner). Hovering over the icon shows more details (e.g.: Medium impact, try and stay below 500 sensors per probe).
And this is how it looks: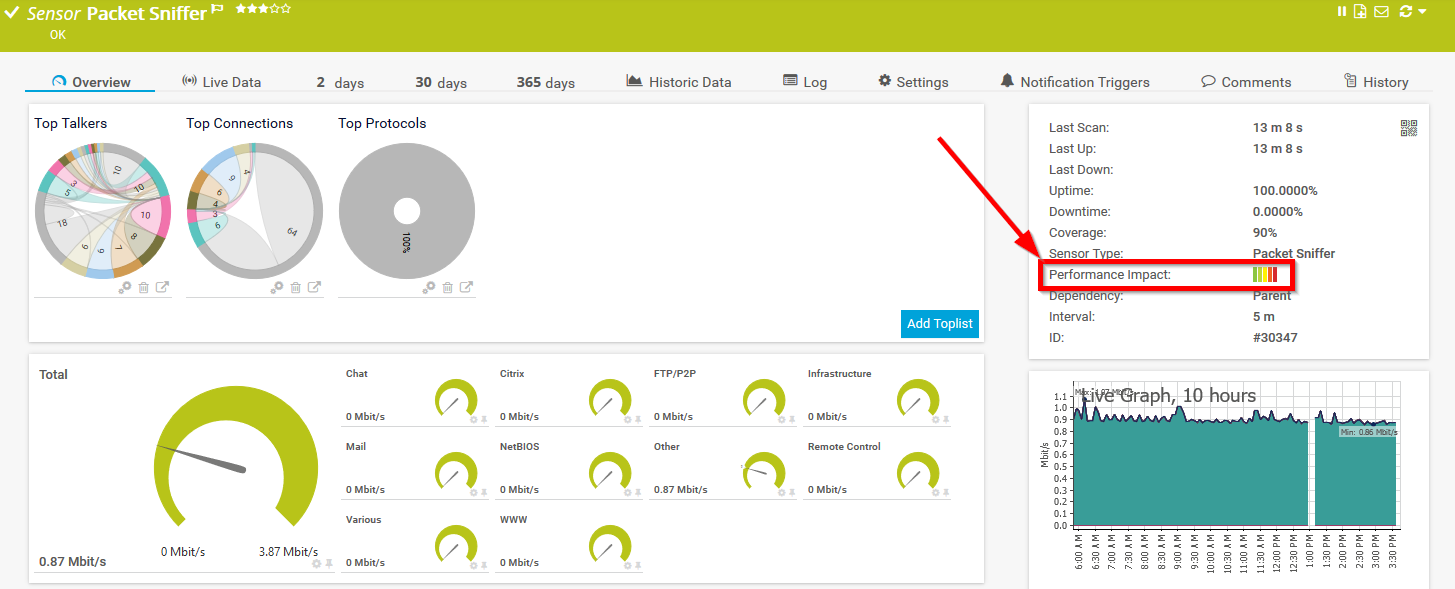 iKeep in mind that a sensor's performance impact usually refers to the sensor's performance impact on the probe. This is important to distinguish between issues related to a bottleneck on the probe (too many sensors on one probe) or core performance issues (too many total sensors on a single core server).
Additionally, the exact performance impact also depends on the scan interval of the sensor. A 10-second scan interval has a higher overall impact than a 5-minute scan interval.
New version of the PRTG Certificate Importer
By default, PRTG is delivered with a self-signed SSL certificate so you can use secure connections to your PRTG core server. If you want to exchange this certificate for a signed certificate or a certificate from your company, you can import this in different ways. You can either set up the certificate manually or - much easier and more handy - use our PRTG Certificate Importer.
We have refreshed the PRTG Certificate Importer and you can download the latest version here together with step-by-step instructions on how to use it.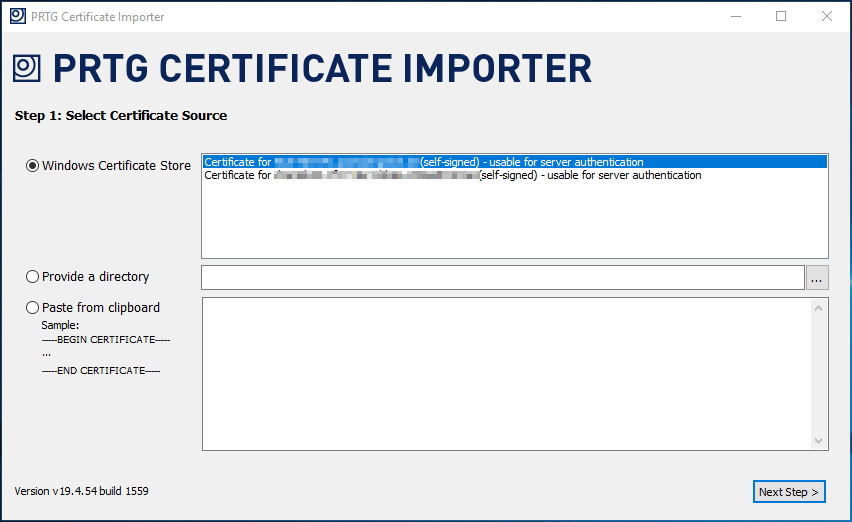 What else happened?
| | |
| --- | --- |
| Improved password reset approach | The way how you reset your password has been modernized. The approach consists of receiving a link by email from where you can set the new password. |
| Improved Geo maps | Improved messaging has been added to the geo maps feature. Geo maps now tell you what went wrong if PRTG is not able to retrieve geographical maps. |
| Improved reports | An issue with the height of certain graphs in reporting has been fixed. The height of main and monthly graphs is now consistent in all report templates. |
| Changes in Web server connection security and Python | TLS 1.2 is now the default web server connection security. We also no longer support Python 3.4; it's Python version 3.7 now! |
All in all, since the release of PRTG version 19.4.54 we included more than 120 improvements to the software, the sensors, the language files, the reports and the web interface. See the PRTG release notes page for details and all other changes in the latest versions.
Check out our public roadmap
We also offer a public roadmap of PRTG on our website. There you can read at any time which features we are currently working on and what kind of things we want to implement in PRTG in the future.
Your PRTG maintenance is over?
Is your PRTG installation out of maintenance and you can't install the latest release? We can fix that! Just switch to your PRTG Welcome screen and hit the "Get Maintenance" button. If you prefer personal contact, send an email to sales@paessler.com and our outstanding Customer Service Team will be there for you.