Digitalization has changed manufacturing – and industrial monitoring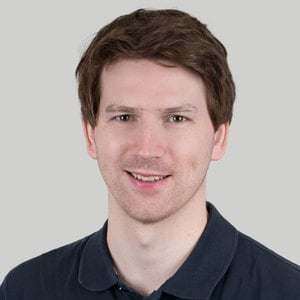 Originally published on August 26, 2022 by Johannes Liegert
Last updated on August 26, 2022 • 16 minute read
Digitalization is changing the world in ways people a few decades ago would never have imagined. You book cars to take you to the best restaurant in town using your smartphone. Your doorbell calls you when the shopping item you ordered just yesterday gets delivered to your home. The list goes on and on. The technologies that have enabled these changes are also being introduced into new areas like manufacturing, automation, and energy. And these technologies all have one thing in common: data.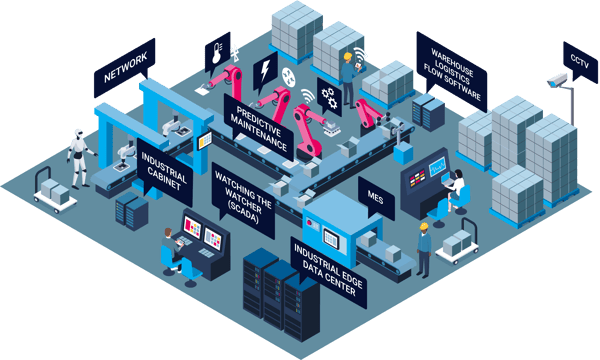 Data is crucial to either optimize your business to be more competitive, or to enable new business models that are based on metrics collected during the usage of the product. One well-known term in this regard is of course Industry 4.0, which has the ultimate goal of optimizing the entire value chain of a product including development, manufacturing, usage, maintenance, and even recycling. This is only possible through the usage of modern technologies and the intelligent connection between humans, machines, factories, and the end product.
From the moment a company decides to move into the future, the more it depends on digital infrastructure like cloud-hosted systems, its local production network, or simply a web-shop. Our mission is to support our customers along this challenging journey to be assured that they can rely on the connected systems and infrastructure, whether it be in IT or OT.
Follow me through this article where we will have a short look at what we already did in the past, where we stand now, and what our plans are to make your life easier in the future.
What can PRTG do for you now?
MQTT
Our drive to support IoT and IIoT technologies within PRTG already started in 2019, when we introduced the first sensors for MQTT. As one of the central communication protocols in the IoT world, MQTT plays a major role when it comes to the need of distributing data to many systems at once or even enabling the direct forwarding to cloud providers. All vendors in the cloud market nowadays support a direct MQTT connection, enabling you to send your collected data to their cloud solutions.
PRTG is not only capable of subscribing to MQTT topics and parsing the message payload, but it can also monitor the latency to an MQTT broker via the MQTT Round Trip Senor. Further statistics regarding the number of messages sent via multiple topics can also be monitored to keep an overview of the ongoing traffic on these topics.
Monitoring MQTT and its broker is one thing, but we also added MQTT as a notification type in PRTG. This lets you forward alerts from PRTG to any system capable of handling MQTT messages.
Using our MQTT sensors, you will be able to maintain an overview of your environmental data, shop floor data, or any other device that sends its data via MQTT. Want to know more about MQTT?
Modbus
Based on your feedback and wishes, in 2020 we introduced a very old-fashioned but still trusted and widespread protocol into PRTG: Modbus. Using Modbus, you can collect crucial data from a variety of devices, like climate control systems, machines, energy meters, UPS systems, and many, many more. Almost every vendor in the automation market supports Modbus, and therefore you will be able to not only check the connectivity to a device but also read different metrics like temperature, I/O state, power usage, etc.
Modbus brings a whole new monitoring perspective into PRTG and, combined with IT monitoring data, can enable you to visualize the state and health of your company environment and infrastructure. More stories about the use of the Modbus sensors can be found here.
OPC UA
The latest addition to the industrial capabilities of PRTG is OPC UA, the backbone of the future in industrial communication. Industry 4.0 relies on OPC UA due to its support of the latest encryption mechanisms, flexibility in how data can be transferred (Client/Server vs. PubSub), and the companion specs that define OPC UA information models. That's why, for example, the NAMUR architecture used by the process industry makes heavy use of OPC UA.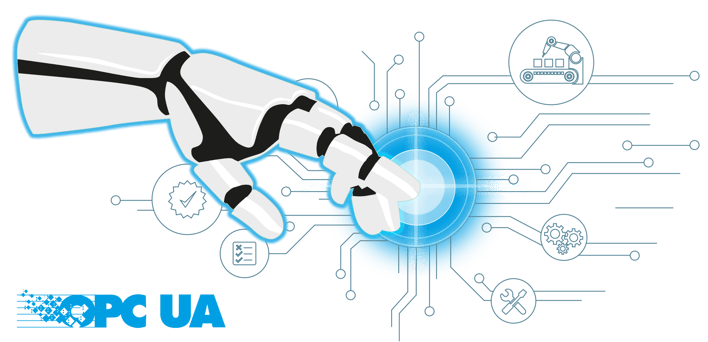 Using this technology, PRTG is capable of talking to any device of any vendor worldwide that hosts an OPC UA server. We implemented generic sensors to monitor the state of an OPC UA server, its certificate validity, and to read direct values from a device using nodes IDs. Learn more about the PRTG OPC UA sensors here.
Since OPC UA is so widely adopted in the industrial space, having OPC UA monitoring capabilities helps monitor devices from many different vendors. One example is our Beckhoff IPC sensor. Beckhoff is one of the leading vendors in the automation world and provides IPCs and PLCs for all kinds of tasks. Beckhoff devices offer all relevant monitoring information, like CPU load, memory usag,e etc., via OPC UA as a default instead of SNMP or other common protocols. Another vendor that follows this same path is Bosch Rexroth with its latest CntrlX PLC series.
Finally, we also added an OPC UA notification type to PRTG, so you can forward alerts to other supervision systems like SCADA, DCS, or just a PLC that needs more awareness of the state of dependent systems.
The advantage of combination
By combining MQTT, Modbus, and OPC UA, we enable our users to collect critical information from their infrastructure, be it on the shop-floor, data center, or in the field. This means that you can also keep an eye on equipment that does not support SNMP like PLCs, machines, or cooling equipment. Together with the information from the "traditional" IT infrastructure, a company can create a comprehensive view of the state and health of their entire infrastructure and value chain. This is what we mean when we talk about "IT/OT convergence".
Image a perfect Industry 4.0 business, where all processes and workflows and digitalized and systems between OT (SCADA, MES) and IT are interconnected. Suppliers are directly connected via APIs to be capable of delivering the right parts on time for the products to be produced.
The products are ordered via a web shop that connects directly to the ERP system. Logistics, including delivery, is also directly integrated. Everything relies on a functional IT infrastructure, be it computing resources in the cloud or the local data center. Network connectivity is king, so all affected systems can react to new product orderings. Thanks to the mentioned additions to PRTG above and our core features, PRTG users are now capable of monitoring every aspect from the web shop through to the state of a single PLC on the shop floor.
Thanks to our Business Process Sensor, detailed alert states can be created, so that dependencies between systems can be visualized and configured. This speeds up the whole error resolving process in case of an issue because PRTG can give you a clear picture of what parts of your business are impacted by an outage and what exactly is affected. This way, you know where to look for the cause of the issue.
PRTG itself is one thing, but we have also onboarded Alliance Partners to offer a broad range of solutions and hardware that integrate perfectly to make your life easier. For improved OT security we have Rhebo. For connectivity we have Insys, Moxa and Schildknecht. Further interoperability is addressed by Softing, Crosser, and soffico. And for data center monitoring, Rittal and Siemon.
What comes next?
As mentioned above, our mission is to support you along this challenging journey to be assured that you will get the right information at the right time, to keep downtime low as possible and that you have the right data to optimize for the future.
New developments like OPC UA and MQTT will find greater adoption in the upcoming years, and we want to be there with you. There is no OPC UA vs. MQTT debate: both have their strength and weaknesses. But by combining them, there will be the chance for more data-driven use-cases like predictive maintenance, digital twin, and more,. Because in the end, the more that data becomes accessible to more systems, the more it can be utilized for good. And without a doubt, this new way of transferring data needs to be monitored.
Maybe you have already heard of our Multi-Platform Probe which was released as an early version at the end of last year. It offers support for ARM architecture and Linux as an operating system. That means in the future you will be able to deploy probes wherever you want and on the OS you or your organization prefers.
We plan to make PRTG data even more accessible to your automation systems and OT infrastructure using an OPC UA server. Using this solution, your engineers will be able to get a comprehensive overview of the health of your network and OT infrastructure in one tool, regardless of whether your supervision system is SCADA, DCS, DCIM, or just a PLC. No need to have multiple views for different applications! Your engineers can focus on their tasks, and failure analysis will be even easier with this combined information. The ultimate goal is to smarten up your production process and be ready for a future beyond the automation pyramid.
If that sounds interesting to you, or you know a colleague from your automation department who might be interested, please share or take part in our survey.
Thank you for your participation, insights, and ongoing support! We love you!
---
Thanks, Johannes, for these great insights!
This article is part of an ongoing content series titled Joachim and his team. Regularly, our CTO Joachim as well as his team will comment on topics of interest to our readers, mostly (but not always) related to Paessler PRTG. If you wish to suggest a topic, please leave a comment.