Crack the Paessler Monitoring Expert Exam: Top 5 questions with bonus gifts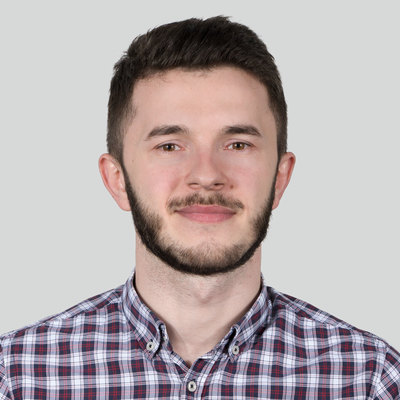 Originally published on March 10, 2023 by Jasmin Kahriman
Last updated on March 13, 2023 • 7 minute read
With a customer base of over 500,000 customers worldwide and growing, we are proud to certify over 1,000 professionals yearly. This includes non-tech and technical certifications.
One of our flagship exams is "Paessler Monitoring Expert", and it is focused on monitoring IT infrastructure with Paessler PRTG. In order to pass it, you need to have some hands-on experience working in IT infrastructure and with PRTG Network Monitor.
Ready to get hands-on?
We recommend participating in the Level II - Installing and configuring Paessler PRTG training. This is a 3-day training course that helps you to install, maintain and troubleshoot the PRTG core server and remote probes. If you're interested, check for available slots here.
Wait, there are two other training courses here!? Yes, there are.
Level I - Getting started with Paessler PRTG is tailored for beginners, and Level III - Paessler PRTG Enterprise Monitor is about managing enterprise environments using ITOps Board.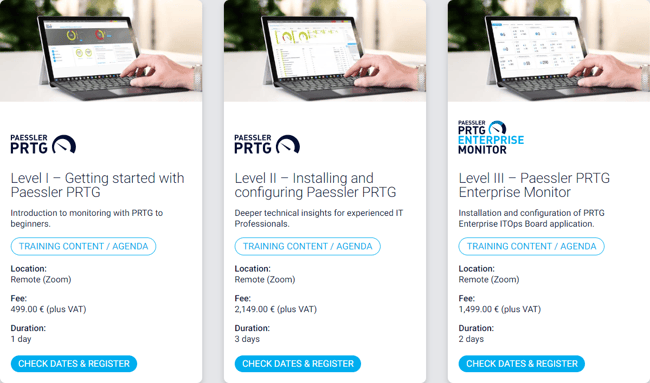 If you've completed Level II training and gained some hands-on experience, you're one step closer to becoming a qualified Paessler Monitoring Expert. But first, you'll need to pass the exam.
The Paessler PRTG Monitoring Expert exam has 55 questions and you have 90 minutes. If you book the Level II training, a free exam voucher is included as part of the bundle. If not, the price for the exam is 150€.
Put your skills to the test now!
To help you prepare for your next Paessler PRTG Monitoring Expert exam, here are five sample questions from the question bank. Let's get started.
1. The "PRTG Administration Tool" on a remote probe machine can be used to change settings for:
a. The core server
b. The remote probe on that system
c. All remote probes
d. All servers in a cluster
2. To add a new group to the device tree, you can:
a. Select Devices | Add group
b. Select Devices | Add Auto-Discovery Group
c. Clone an existing group and give it a new name
d. Right-click on the probe where the group should appear, and select "Add Group" or "Add Auto-Discovery Group"
e. All of the above
3. Which Paessler PRTG feature allows monitoring of multiple distributed networks?
a. Failover cluster
b. Remote probes
c. Maps
d. www
4. If Hyper-V sensors are being used on the remote probe, what is the minimum operating system version recommended for the remote probe system?
a. Windows Server 2003 R2
b. Windows Server 2008 R2
c. Windows Server 2012 R2
d. Windows Server 2016
5. You have installed Paessler PRTG in your HQ and a remote probe in your branch office. You are having trouble connecting the Paessler PRTG core server and remote probe. Which ports do you need to ensure are open and not blocked by the HQ firewall for communication between the remote probe and the Paessler PRTG core server?
a. 23560
b. 80 and 443
c. 443
d. 23570
Correct answers: 1 (b), 2 (e), 3 (b), 4 (c), 5 (a)
Now, I'm curious to know how you did. Feel free to share your score or feedback in the comment section.
Bonus gift
Update: Many thanks for your participation! All vouchers are already issued.
Before you go, I have an exciting offer for you! Instead of paying the regular price of 150€ for the exam voucher, we're giving away 10 vouchers for free on a first come, first served basis. Don't miss your chance - register now to claim your free voucher.