We proudly announce Paessler PRTG Professional Services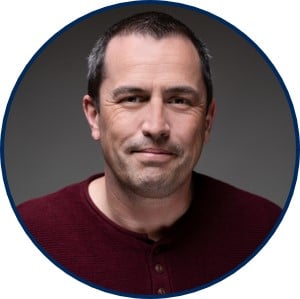 Originally published on June 28, 2023 by Michael Becker
Last updated on June 28, 2023 • 11 minute read
We are happy to share some exciting news with you. By introducing consulting and training services, we provide you with even more options to optimize your experience with Paessler PRTG. Whether you prefer to work with our trusted partners or to directly engage with our team, we are committed to offering the support and expertise you need.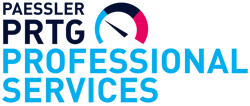 We offer both Consulting and Training services under the umbrella term Paessler PRTG Professional Services. This means that you can now access a wide range of specialized services to help you make the most of your Paessler PRTG environment.
Our Consulting services provide tailored guidance and recommendations to address your specific needs and challenges regarding your monitoring setup. Our Training services equip you with the knowledge and skills necessary to benefit most from Paessler PRTG.
We are confident that the introduction of Paessler PRTG Professional Services will greatly contribute to your PRTG experience and success. No matter if you require expert advice, customized solutions, or comprehensive training, we are here to support you every step of the way.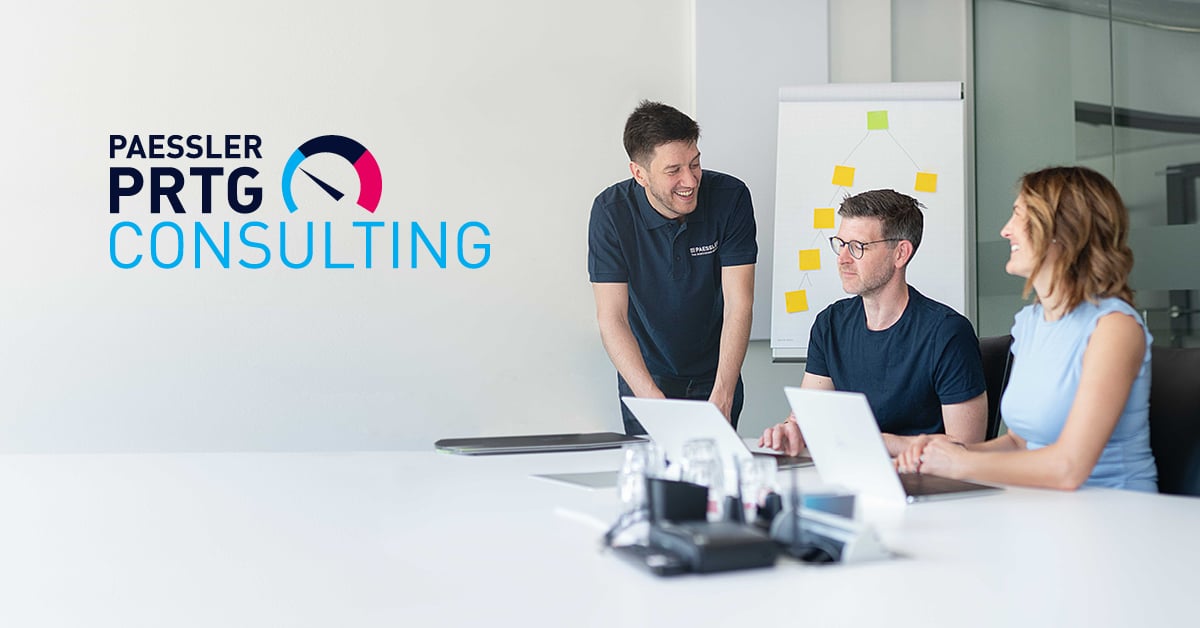 Paessler PRTG Consulting
Regardless of the size of your infrastructure – a seamless installation, configuration, and reliable operation of Paessler PRTG is crucial for effective monitoring. To help you achieve this, our team of experts is committed to sharing their extensive knowledge and experience with you.
Whether you require guidance for a smooth initial setup, industry best practices, or a complete redesign of your Paessler PRTG environment, we are here to help you every step of the way. Our experts will work closely with you to make sure that you get the best possible start, gain insights into the most effective approaches, and achieve your monitoring goals with Paessler PRTG.
Scope of services
With our Consulting package, we offer a comprehensive set of services that can be customized to meet your specific needs. This package covers a wide range of topics, from first steps to advanced concepts.
For customers using Paessler PRTG Enterprise Monitor, we also offer installation and configuration support for ITOps Board.
Our goal is to tailor the scope of services to your individual needs, ensuring that you receive the most relevant and valuable guidance for your specific monitoring requirements.
✅ Basic Consulting

First steps that help you understand the logic of Paessler PRTG, guide you through the installation and basic configuration, and deliver the first monitoring results.
---
✅ Extended Consulting
With our Extended Consulting offer, we deepen your knowledge and enable you to work more efficiently and benefit more from Paessler PRTG. This includes using libraries, device templates, and, if required, the cluster configuration.
---
✅ ITOps Board
For PRTG Enterprise Monitor customers, we offer installation, configuration, and first steps support for ITOps Board.
With this step, and together with our partners, we will also provide additional value with our know-how for projects in industrial environments, as well as in the healthcare, finance, government, and education sectors.
Our Consulting services are bookable for all Paessler PRTG products.
Take a look at our homepage to get an overview of what's included, your benefits, and how we do consultations: 👉 Paessler PRTG Consulting
Need more support?
Do you have any requirements beyond these services? Simply get in touch with us and get an individual offer tailored to your needs. Are you looking for on-site services and support? We are working with a global network of experienced implementation partners who take care of these tasks and much more.
We would love to inform you about qualified partners in your region! 👉 Contact us via consulting@paessler.com
---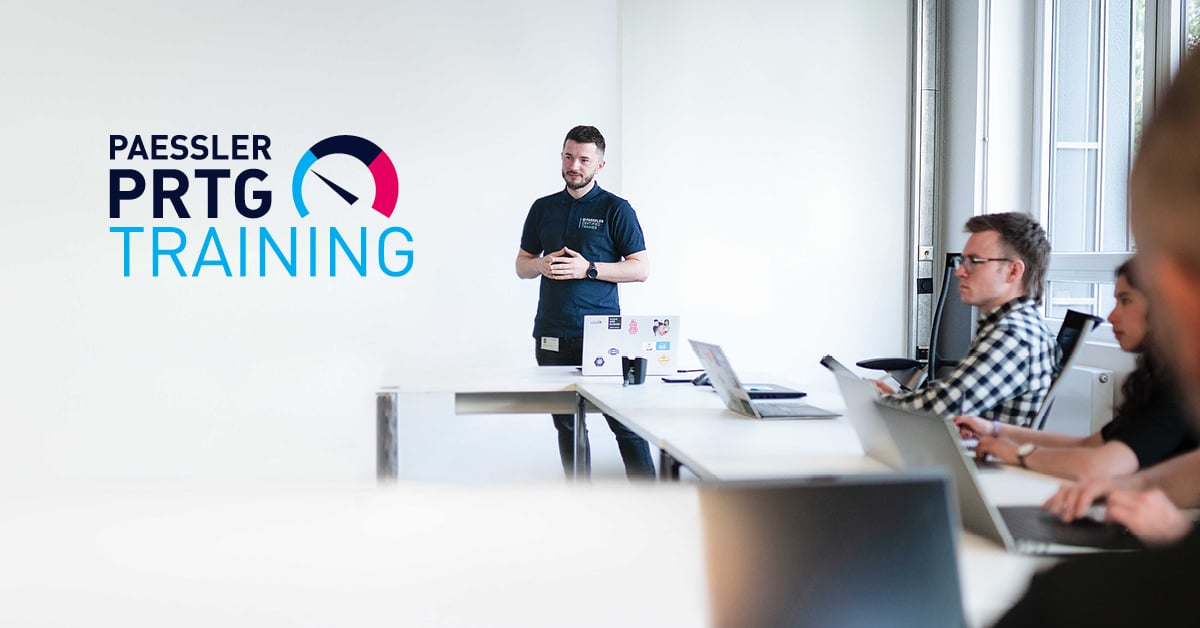 Paessler PRTG Training
We are also excited to announce that in addition to our Consulting services, we now provide Paessler PRTG Training courses for continuous learning and skills development.
Alongside our network of Certified Training Partners, we offer you the chance to expand your expertise and gain a deeper understanding of the extensive features and capabilities of our powerful monitoring software.
Our training courses are designed to provide you with the knowledge and skills needed to make the most out of Paessler PRTG. In these courses, you can explore various aspects of the software, from basic concepts to advanced features. Our experienced trainers and comprehensive training materials ensure that you receive high-quality education and hands-on practice.
We believe that offering these training courses shows our commitment to supporting valued users like you in your journey with Paessler PRTG.
Our courses are tailored to meet the needs of participants at various experience levels, providing a comprehensive learning experience from beginners to advanced:
1️⃣ Level I: Getting started with Paessler PRTG
Introduction to monitoring with PRTG for beginners | Agenda / Details
---
2️⃣ Level II: Installing and configuring Paessler PRTG
Deeper technical insights for experienced PRTG users | Agenda / Details
---
3️⃣ Level III: Paessler PRTG Enterprise Monitor
Installation and configuration of ITOps Board | Agenda / Details
We'll make you a monitoring expert! 👉 Book your seat today.
Need more information?
Please visit our PRTG Training website to get comprehensive information about the available courses.
If you are unable to find a training date that suits your schedule or prefer on-site training, we have got you covered. Simply reach out to us and we will assist you in finding a suitable solution or provide information about a Certified Training Partner in your area. 👉 Contact us via training@paessler.com