Why There Is No Better Browser Than Google Chrome [Bonus: 10 Best Extensions For Admins]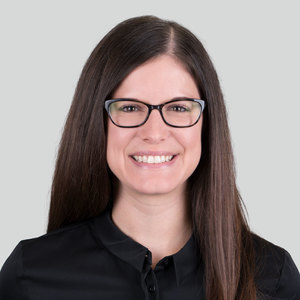 Originally published on June 08, 2017 by Brandy Mauff
Last updated on March 03, 2022 • 10 minute read
Google Chrome has come a long way from its humble beginnings in 2008. Today, the web browser has over 1 billion users and accounts for 75.1% of global internet usage as of March 2017. This success can be chalked up in part to its highly customizable design, simple yet incredibly handy features, and synchronization capabilities. Let's go over some of the reasons why Chrome outshines the competition.
Thanks to the Chrome Web Store, Chrome sports the largest catalog of themes, apps, and extensions of all the browsers. You can turn your browser into a sysadmin's paradise or keep it as bare and as simple as you like. And if you share a computer with others? No problem, just add a new user to Chrome and everyone gets their own personal browsing experience. When it comes to customization options, other browsers just don't stand a chance.
Unlike Opera or Firefox, Chrome offers quick and easy access to site content options via the icon to the left of the URL. You don't have to open an extra window or tab for site settings and preferences. The browser has all sorts of other nifty features built in such as Autofill, which automatically fills in forms for you. This can be an absolute lifesaver when using devices with small screens or if you make a lot of purchases online. A relatively new feature also lets you download any website for offline viewing or if you are offline, you can push a button to download a webpage once you have a working internet connection again.
Chrome's multi-platform capability paired with a Google Account lets you synchronize all of your tabs, bookmarks, history, and other settings across all of your computers and mobile devices - a feat that other browsers have yet to conquer as well as Chrome has. You don't have to synchronize everything either, you can specify which settings you want to synchronize with what device.
If you decide to start using Chrome as your default browser, you can even import your old browser's settings such as saved passwords, bookmarks, and more.
For all these reasons (and many more), we believe Chrome is the best browser out there! And if you're still not convinced, check out 10 of the best extensions that Chrome offers, handpicked by our very own admins.
1. LastPass
This nifty extension is for everyone, not just admins. Who hasn't faced the problem of creating a new and unique password for every website, let alone trying to remember every password? All you need to do is create one secure, master password and LastPass takes care of the rest for you. LastPass uses AES 256-bit encryption, which only takes places at the device level, meaning that not even LastPass has access to your passwords. You can also use two-factor authentication to make access to your password vault even more secure.
2. Postman & Postman Interceptor
Building, testing, and documenting your APIs is made easy with this GUI platform. The interface is sleek and intuitive and includes features such as a history of frequently used requests, in-depth API documentation, and you can share your requests with others via the Team Library. You can use Postman with Mac, Windows,Linux, and Chrome apps and it has support for Swagger and RAML format. The Postman Interceptor extension lets you send requests that use browser cookies and headers, without the need for a proxy, via the Postman app.
3. Checker Plus for Gmail
Check your Gmail without actually having to, well, check it. Checker Plus basically displays a mini window of Gmail but with a lot more functions. It not only shows you when you have new mail but also displays popup notifications, plays sounds, and will even read some of the email out loud if you're away from your desk. Checker Plus also offers a plethora of customization options for your inner tinkerer. If you thought Gmail was great before, you should really try this extension!
4. Currently
Tabs. You probably have way too many open and don't plan on stopping there either. Wouldn't it be great if there was something more useful to look at on the new tab screen? With Currently, you can display the time and a 4-day weather forecast on every new tab. It also has several simple, yet aesthetically pleasing themes and lets you choose between Fahrenheit or Celsius, 12-hour or 24-hour format, and set your location.
5. Clear Cache
Clear Cache melts all your browser cache troubles away. All you have to do is set up what exactly should be cleared and off you go. No more popups or other dialogs to annoy you, one click deletes all of your cache and browsing data. You can choose what data should be removed, for example, app cache, cookies, and history. You can also narrow down what you want to delete by selecting a period ranging from the last hour to everything.
6. IP Address and Domain Information
This online investigation tool lets you view detailed information about a website's IP address, domain name, and provider without having to open the command prompt. You can view IP information such as domain neighbors and blacklists, domain information such as DMOZ and PageRank, and provider information such as hosted domains and bogon subnets.
7. ShowIP
Show IPv4 and IPv6 addresses directly within the browser window, without needing an external request to a web server. A useful tool for differentiating between test systems and productive systems.
8. Privacy Badger
Block those pesky ads and keep third party trackers at bay with this extension. Privacy Badger lets you stop ads from spying on you and makes sure that advertisers cannot invisibly load trackers to follow your digital footprints when you are browsing the web. This tool is useful, especially if you just invested in new monitors for all of the workstations in your company and you're tired of seeing ads offering them at a lower price!
9. SPOF-O-Matic
Find the frontend single point of failure (SPOF) in websites. SPOF-O-Matic simulates the unavailability of third-party resources (scripts) such as social media buttons and widgets. While you browse, SPOF-O-Matic scans the original HTML of websites and displays the number of scripts that are blocking the site on an icon in the toolbar. Enable the resource blocking and reload the website and you will see what it looks like without the resources.
10. DOM Monster
Assess the efficiency of websites with DOM Monster bookmarklet. It analyzes the Document Object Model (DOM) and other features of the web page you are visiting and shows you how healthy it is. This way, you can troubleshoot the cause of your web page loading too slowly, or find out what is causing the dreaded white screen. Keep your website running quickly and seamlessly with this great tool.