PRTG mobile apps: Tell us what's next!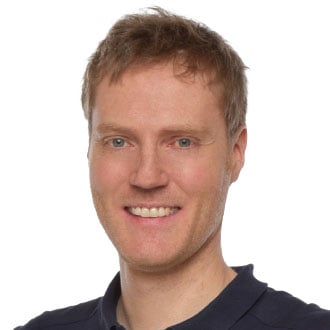 Originally published on July 21, 2023 by Daniel Zobel
Last updated on July 25, 2023 • 5 minute read
We realized early on that our users needed to access their PRTG alarms and data while at home, at work, or even on the go and after hours. This led us to develop an app for iPhone and iPad, followed quickly by an Android version. Briefly, we also had a Blackberry and Windows Mobile app – but the history of those is a story for another day… 😉
iTL;DR- We would like to learn more about your usage of our mobile apps for PRTG so we can make the right development decisions.
Therefore we designed a survey, and would be so grateful if you would like to share your thoughts - even if you do not use the apps yet: Participate in the survey
The times, they are a-changin'
Over time, much has changed. We've continually updated our two main apps - PRTG for iOS and Android - to meet the requirements of new operating system versions. This mainly included updates in design guidelines for both platforms, but also in energy management and other policies.
We added widgets that can be displayed on the home screen, too. And when we asked our users what was important to them, they told us receiving push notifications is crucial. We run a dedicated infrastructure on AWS to support push notifications for our users.
Our main interfaces – the web interface, Paessler PRTG app for desktop, and Paessler PRTG MultiBoard – are used by IT professionals not only for tasks like checking on monitoring data, but also for write operations like adding new devices and sensors, or creating maps and dashboards.
Mobile apps, in contrast, are mainly used for reading and reacting to incidents. Professionals with our mobile app in their pocket can respond to alarms they receive via push message, text, or email on their phones. They just click on the alarm and all necessary data pops up – when the alarm started, what other devices might be affected, any suspicious data related to it in the minutes before the alarm, and more. The admin can acknowledge an alarm or pause monitoring of a sensor or device directly from the app if needed.
Another feature of our mobile apps is "PRTG device tools" which offer functions like sending a ping from your phone to a host in the same network or on the internet to measure response time, checking DNS entries, matching MAC addresses with manufacturers or executing an HTTP-Query. This lets IT professionals do fast debugging right from their phones.
What features do you expect in the PRTG mobile app?
There are also some less-discovered features we'd like to hear your thoughts on. Do you use the mobile apps with your smartwatch? What about Android Auto? Or get notifications via pull (instead of push from the server)? How about setting up your PRTG server – is it hard pairing it with the mobile apps? What do you hope for in running PRTG on your phone in future? Are you a browser fan who doesn't want to install any app? Which operating system do you prefer? Is app distribution through an MDM important to you? Let us know. 🤗
We'd love your input on how you use PRTG on the go – or why you don't. Take a few minutes to complete our survey and tell us what matters most to you, as well as any additions you'd like for future updates. Knowing where we can assist better is crucial.
Your feedback helps shape the future of PRTG, so thank you in advance for contributing.
⏩ PRTG mobile apps - A survey ⏪
Please write your feedback in the survey linked above, and not as a comment below this article. This way we can make sure that your feedback reaches its intended destination.