Remote monitoring from the cloud: the future of our industry?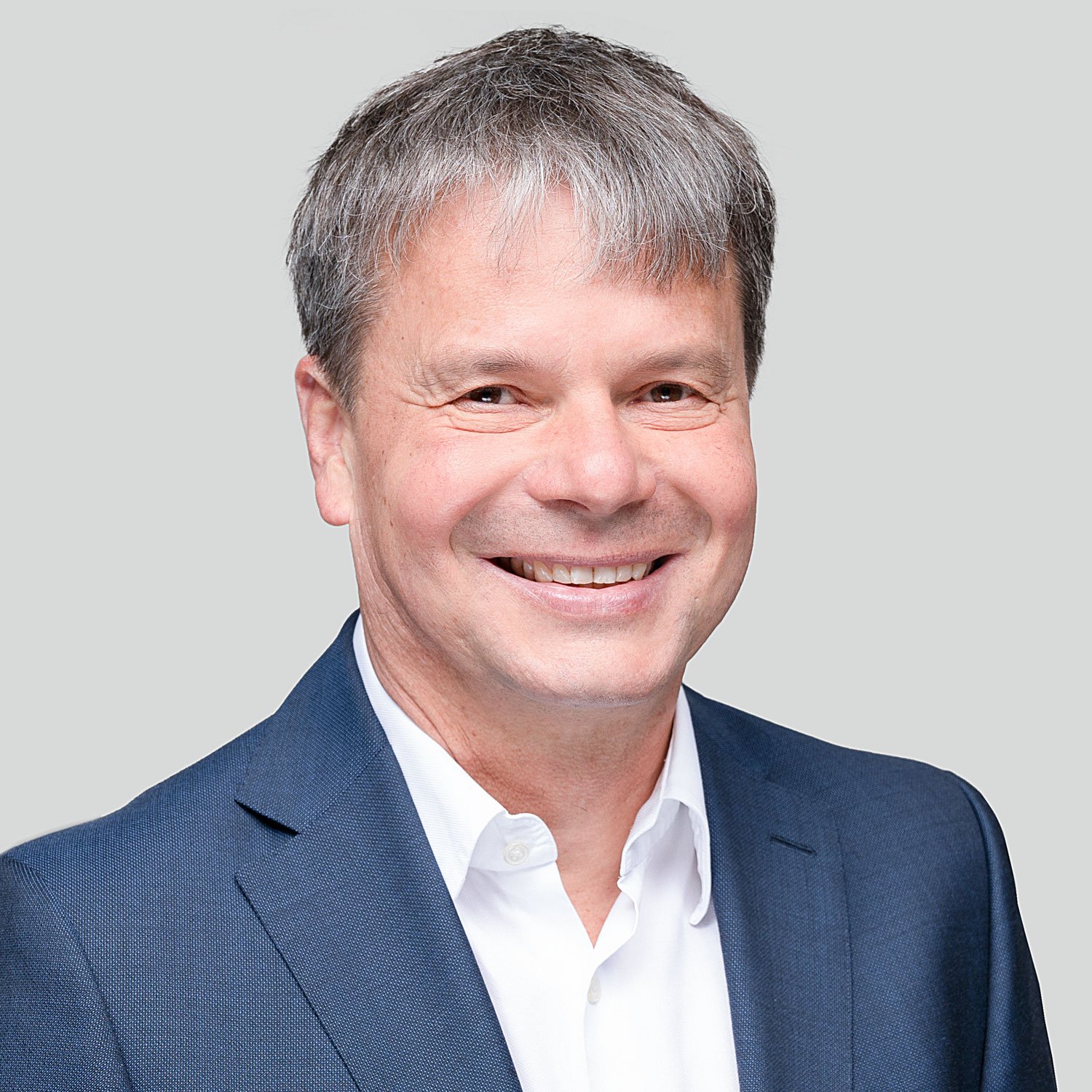 Originally published on September 23, 2022 by Joachim Weber
Last updated on February 21, 2023 • 12 minute read
Software as a Service is an important topic for me and a recurring theme in my career. Before joining Paessler in the role of CTO, I held leading positions at EMC Corporation and Trend Micro, most recently as VP Technology Solutions Europe. There, I was able to address exciting questions, such as how networked threat defense makes cloud computing and virtual data centers future-proof and scalable. At Paessler, it was again one of my first tasks to expand our off-premises monitoring solution, PRTG Hosted Monitor, and to show appropriate cross-connections from our existing product portfolio. I am immensely proud of our powerful on-premises monitoring, which is the tool of choice for so many customers. Today, however, I am specifically addressing monitoring from the cloud, which can be powerful, scalable, secure, and extremely flexible. Let's dig deeper.
Monitoring and its many faces
First of all, it is important to understand that there is no such thing as simply "monitoring from the cloud", especially since "traditional" IT monitoring does not have just one face. As our esteemed colleague Thomas pointed out in an article for LANline (highly recommended for our German readers), IT monitoring can be divided into 3 main areas according to its broad spectrum of functionality, namely IT infrastructure monitoring (IIM), network performance monitoring (NPM) and application performance monitoring (APM).
A couple of thoughts on this:
IT infrastructure monitoring refers to the monitoring of servers or standard applications as well as hardware, storage, and other infrastructure elements. IIM involves the ongoing monitoring of the functionality of operations and workflows in the corresponding system environment. In the process, it must be able to retrieve and evaluate data from a wide variety of devices and applications.
Network Performance Monitoring solutions collect network data packets from many sources using SNMP and flows. NPM is about monitoring network devices and data streams passing through these devices. Tools can utilize different types of telemetry, including device metrics, network flow data, and packet data. Everything users do on a network requires packets, which carry data across the network.
With Application Performance Monitoring, the monitoring of applications (such as an online store or CRM systems), the focus is clearly on the user experience.
💡 It's not without reason that numerous cloud-based solutions can already be found among APM offerings today. After all, applications are increasingly running in the cloud, and it stands to reason that they should also be monitored from the cloud. In fact, many solutions in this area are relatively young and designed from the outset to be cloud-native, which brings both advantages and disadvantages.
PRTG Hosted Monitor is more than just "PRTG in the cloud"
Around 2015, Paessler started to take a close look at the then emerging market of monitoring solutions in SaaS form, and it was clear from the start that this was more than just a growth market; rather, it was the potential future of our entire industry. When I joined Paessler as CTO at the beginning of this year, I was excited to continue working on PRTG Hosted Monitor – also because of my expertise in the field of cloud software. With our Hosted Monitor, we have established something that is more than the "classic, on-premises PRTG in the cloud". What does that mean?
We are heading into the future with a three-tier product portfolio – excluding our new IoT solutions, most of which are still being built.
Our PRTG Network Monitor is the tried-and-true on-premises monitoring heavyweight that we've developed over more than two decades. It can serve the needs of traditional IT as well as newer challenges from the IIoT or OT spaces.
PRTG Enterprise Monitor brings the PRTG experience to larger networks and corporations that have high demands and complex IT environments spread across multiple locations. Features like the ITOps Board as a service-oriented central overview of multiple PRTG servers come exclusively with this enterprise solution.
And finally, Paessler Hosted Monitor is the ideal solution for all customers who have decided to move to the cloud, with all the benefits that entails. Very obvious advantages are the flexibility with which costs can be mapped in a subscription model and your own managed PRTG server – always up to date.
Often in the past, cloud solutions came as a cut-down version of a software product. They were compromises. This is not the case with PRTG Hosted Monitor. It is a standalone product, with its own target customer base, its own strengths, and also some features that are not available in this form in our on-premises solution, such as the particularly flexible subscription model that offers better cost planning.

Not a question of faith
As a software company, we recognize the advantages of on- and off-premises solutions and are deeply convinced that on-premises monitoring will continue to have its raison d'être for a long time. Many of our customers ask themselves at the beginning of their journey whether they prefer monitoring from the cloud or not. But this is not a question of faith; don't think that customers choose one or the other purely out of intrinsic motivation. Mostly, these are clear, objective, and understandable choices.
Customers frequently have to weigh up effort against trust. An on-premises solution requires more effort and places higher demands on the company's own IT. At the same time, off-premises outsources considerably. And "trust" in this context does not necessarily mean "Can I trust this or that company?" (after all, the big players in the IT monitoring field have been in the game for decades), but rather: "May I, according to the legal framework of my country and my own policy, put all my data in the cloud?". It then becomes clear that while some data may be transferred to the cloud, others may not. Although many SaaS providers – as it is the case with PRTG Hosted Monitor – offer different hosting regions (e.g. in the US and in Europe), for reasons of simplification, on-premises solutions sometimes win against a hybrid model.
As a software company, we are permanently working on improvements and innovations, whether of technological or user experience nature. PRTG Network Monitor is our starting point in most cases. Not because we prefer on-premises, but because as of today, our on-premises customer base is the largest and we are convinced that we can gather feedback faster here. Our user count on the cloud-based PRTG Hosted Monitor has exceeded 1,000 this year and continues to grow: To meet the needs of all these customers, we bring new features previously tested on PRTG Network Monitor to PRTG Hosted Monitor in a very timely manner – usually within a few weeks.
A few last words
The Corona pandemic acted as a catalyst regarding the general recognition of remote working models. It tends to be the social consensus now that remote is possible for just about anything. If… and that's the tricky part… if the technical requirements match. At the same time, SaaS and cloud have experienced an upswing that is far from over. We are still at the beginning of the great cloud migration. But the other aspect of the story, namely well-considered and rational reasons of a technical, business, or legal nature for choosing an on-premises monitoring solution, also deserves to be heard. This is not a contradiction to the praise given to off-premises, but a vivid understanding that wishes for software are almost as individual as the users of the software.
---
An important improvement for our partners as of October 2022
Our partners are one of the most valuable resources we have. For many years, we have been striving to make Paessler PRTG stand out in the most transparent, fair, and customer-oriented way possible – and without our partners, this goal simply would not have been achievable. We know that the distribution of PRTG Hosted Monitor has been unnecessarily complicated. And we have changed that from the ground up. Starting in October 2022, our partners will have a dedicated partner portal to make it much easier, more efficient and more convenient to bring great hosted monitoring to our customers. A smart overview with all information about the customers and easy invoice views are just two features of this new portal.