Protect and monitor your entire IT environment with Acronis and PRTG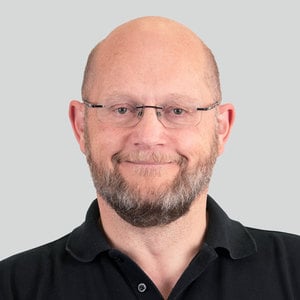 Originally published on January 20, 2022 by Simon Bell
Last updated on May 03, 2022 • 6 minute read
Building a cloud platform to deliver your company's services can be time consuming, complex, and fraught with risk – something akin to juggling. These problems increase significantly if your company's business is the provision of services to others.
Wouldn't it be cool if there was a proven, MSP-focused cloud platform in which you could simply enroll your clients and immediately provide them with cybersecurity, endpoint protection and backup services? Acronis Cyber Protect Cloud does just that! In this post, I'll go deeper into what they do – and also explain how you can use Paessler PRTG monitoring software along with it to cover all your bases.
Acronis Cyber Protect Cloud
For almost 20 years, Acronis has been delivering comprehensive data protection solutions to businesses of all sizes, while steadily making its path to the innovative cyber protection category. With their disk and partition management tools, cloud and on-premises backup products, and their latest integrated cyber protection solution, there isn't much these guys don't know about backing up, recovering and protecting data. Acronis Disk Director has even saved my a** on numerous occasions over the years!
Acronis Cyber Protect Cloud unites best-in-breed backup and next-generation, MI-based anti-malware, antivirus and endpoint protection management in one solution. The API-based architecture has been designed with integration and automation in mind and provides the power and flexibility to reduce complexity, increase productivity and control operating costs.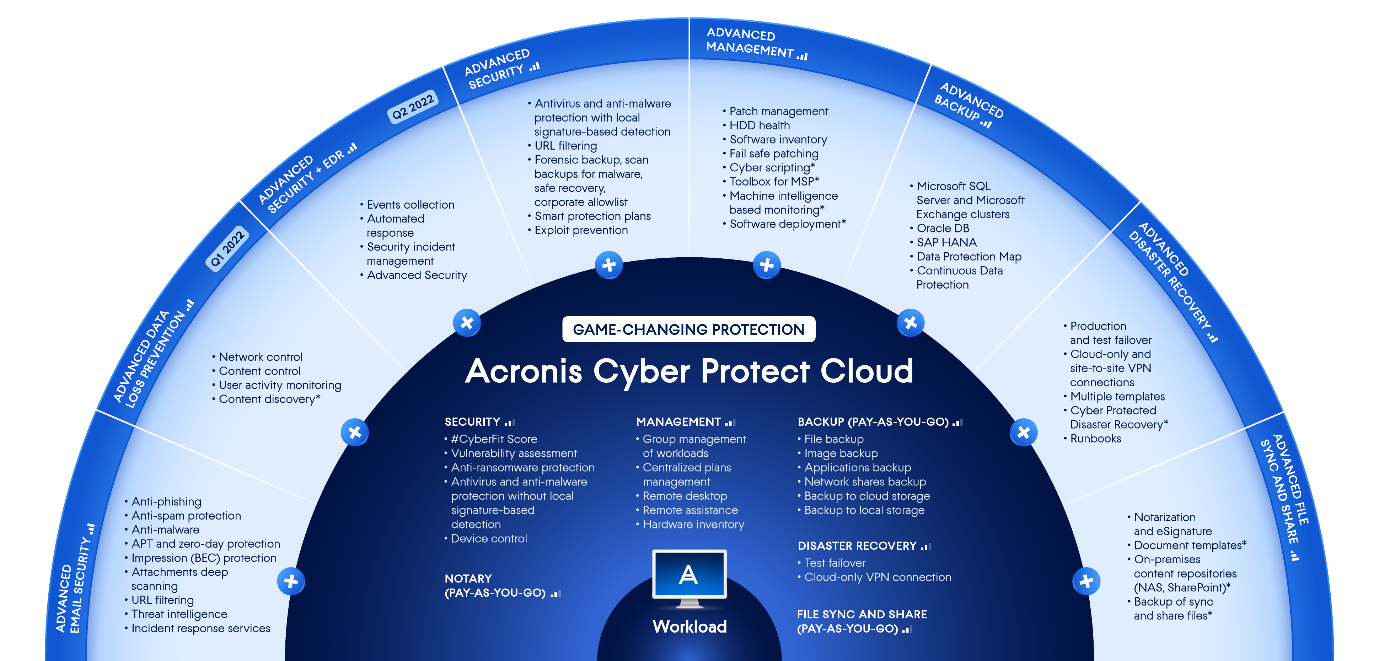 Optional advanced protection packs – Advanced Backup, Advanced Disaster Recovery, Advanced Security, Advanced Email Security, Advanced Management and Advanced File Sync and Share – can be added easily to the core product to enable the delivery of extended services, offer greater security, increase margins and simplify management. More advanced protection packs such as Advanced Data Loss Prevention and Advanced EDR are in Acronis' roadmap for 2022.
Last but not least, comprehensive reports and dashboards enable service providers to immediately see the status of each of their client's networks. The dashboards can also be shared directly with clients and the portal can be customized with the MSP's own branding.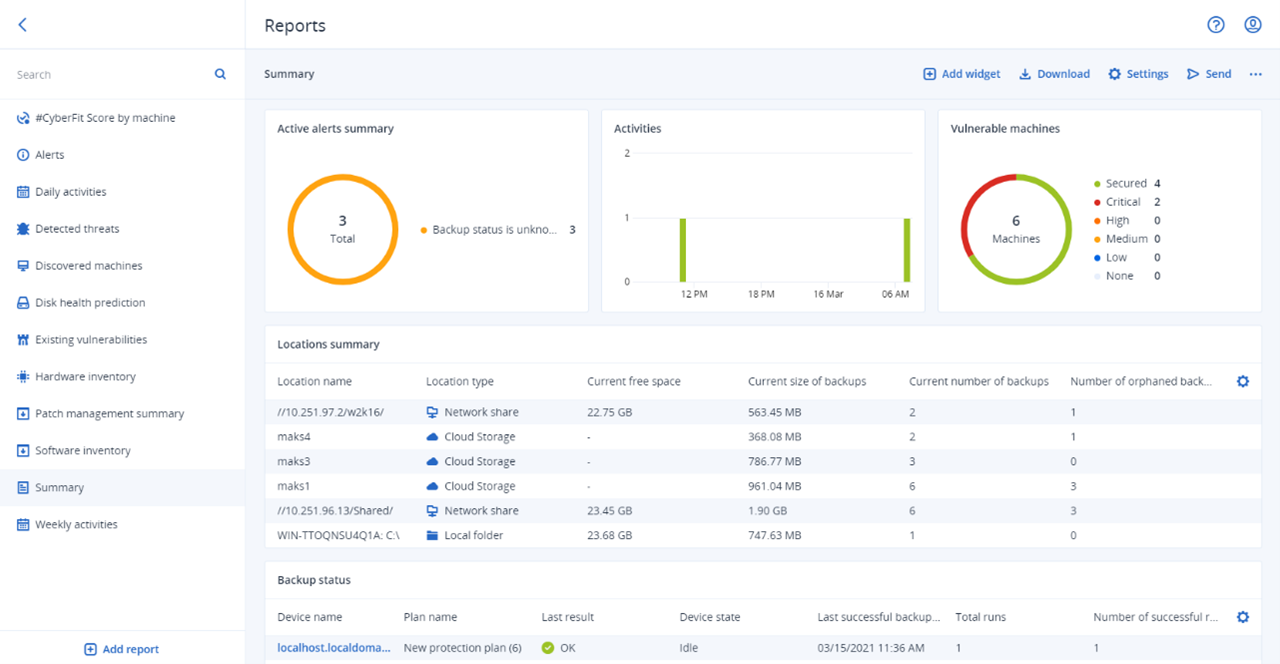 Acronis Cyber Protect Cloud and PRTG – All angles covered
Acronis have recently developed a free integration for PRTG to allow endpoint status information to be displayed and alerted on. Combining this endpoint information with PRTG's monitoring of the underlying network infrastructure provides service providers with a complete picture of what's happening within their client sites.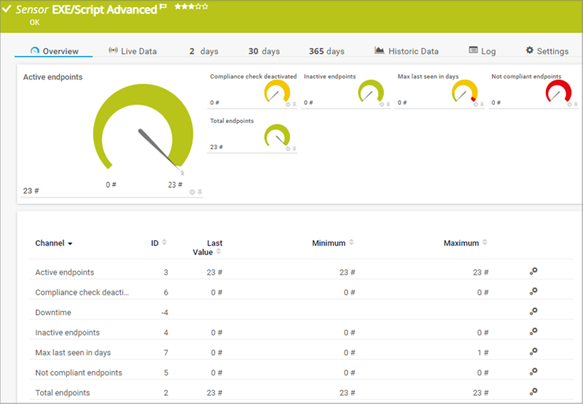 Thanks to Acronis Cyber Protect Cloud's API-focused design, a wealth of information can be retrieved regarding the health and performance of many aspects of the service. This information can be accessed using PRTG's Python Script Advanced Sensor and the people at Acronis have written this blog post to explain how to create a basic Python-based sensor and then extend it with more functionality. You can also find the integration in our sensor hub.
Managing the IT infrastructure for multiple clients can be challenging, with each client having their own unique needs and expectations. Acronis Cyber Protect Cloud from Acronis provides MSP's with a simple, powerful all-in-one solution for protecting and managing endpoints. This, combined with PRTG's unrivalled monitoring of the supporting infrastructure gives service providers the in-depth knowledge they need to "keep the balls in the air".