Monitoring data center facilities: Keep an eye on environmental metrics!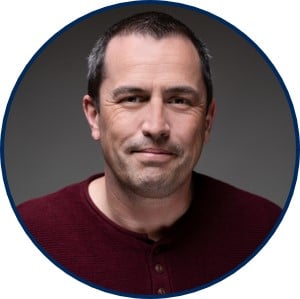 Originally published on November 09, 2022 by Michael Becker
Last updated on November 24, 2022 • 11 minute read
The complexity of monitoring a data center increases with its size. In addition to monitoring IT components and the network infrastructure, the monitoring of environmental parameters is becoming more and more important. This is because both IT hardware and facilities play a critical role in large data center operations.
We are talking about two somewhat separate worlds that hardly communicate with each other and are often operated and maintained by different teams. While protocols such as NetFlow, FTP, WMI or http are used in the IT world, communication in facilities is usually based on Modbus TCP, OPC UA, or sometimes even on serial communication. Only SNMP appears in both worlds, whereby the network protocol plays a much more central role in IT than in facilities.

Different teams, different challenges
Due to these factors, it is difficult to get a comprehensive overview of the state of the entire data center, combining IT and facilities in one dashboard. Whether the teams work closely together or if the entire responsibility lies with one team: hardly any software on the market can monitor both the IT environment and facilities. However, only a central overview ensures that irregularities, malfunctions or failures can be detected, localized and remedied in good time before they become serious problems.
Monitoring of data center facilities
Paessler PRTG Enterprise Monitor combines classic IT monitoring and the monitoring of large IT environments in their entire scope. In order to ensure the trouble-free operation of large data centers especially, it is essential to keep a constant eye on a whole range of different components, both in IT and in building services engineering, to detect faults as early as possible and thus avoid problems, damage and breakdowns. Thanks to its comprehensive monitoring functionality, PRTG Enterprise Monitor offers a suitable basis for processing monitoring data for facilities. There are three main options for data collection:
Query via SNMP or API
Many devices in facilities support SNMP or the possibility of querying via defined interfaces.

Direct data acquisition via Modbus TCP and OPC UA
By supporting these industrial technologies PRTG offers the possibility to directly query numerous devices from the field of facilities and to integrate them into the central monitoring system in a simple and straightforward way.

Integration with communication solutions
Thanks to clearly defined interfaces, PRTG integrates seamlessly with gateways such as industrial routers and with communication servers. These solutions can receive data in virtually any industrial format and translate it into IT formats that PRTG Enterprise Monitor receives and processes.
Power in the data center
Power supply and power consumption are among the key issues in data center operations. First and foremost, the power supply for IT and facilities must be guaranteed at all times. Power failures can lead to massive outages, violated SLAs (Service Level Agreements), and enormous costs. To compensate for power outages, data centers usually have two emergency systems:
UPS (Uninterruptible Power Supply) systems
Battery-powered devices that can bridge short local power failures or compensate for local voltage fluctuations.
SPS (Standby Power Systems) systems
These devices, also called emergency generators, can take over the power supply in the event of longer power loss.
PRTG can monitor all the relevant parameters of UPS devices and SPS via SNMP, Modbus TCP, OPC UA or via API, depending on the device in use, thus ensuring the power supply even in case of malfunctions or failures.
Heat in the data center
Another important aspect to enable proper operation of a data center is the temperature. Any hardware in operation generates heat and is negatively affected by it. The consequences are not only possible failures due to overheating: in the long term, increased temperatures can also lead to faster wear of the IT components, potentially shortening the lifespan of equipment and increasing operating costs.
Air conditioning provides a remedy and is also one of the most important considerations in the operation of data centers. Three main factors determine the room temperature:

Air conditioner inlet and outlet temperature
The temperature at a number of strategically important measuring points
Hot spots – places where critical temperature deviations occur
Generally, it is not only important to know when temperatures are too high, but also when they are too low, because unnecessary, intensive cooling is resource and cost intensive.
This is where PRTG Enterprise Monitor once again shows its strength: Thanks to the broad support of different protocols and technologies, PRTG is also able to integrate systems into the temperature monitoring and combine them in one overview. Irregularities are detected immediately and the cause can be clearly identified. Thus, measures can be taken in time and damage can be avoided.
One solution for the entire data center
Whether IT, facilities or security systems: PRTG Enterprise Monitor is able to comprehensively monitor all components of large data centers. PRTG can summarize details in processes and map them for the responsible employees or teams. This way the software creates an overview and delivers the necessary detailed information as needed. PRTG sends alerts on all common channels if necessary, but at the same time reduces unwanted "alert noise" by sending only relevant alerts to the responsible employees.
Our team is here to help
Do you have questions regarding pricing, new licenses, maintenance and updates?