How It All Started: 11 Years PRTG Network Monitor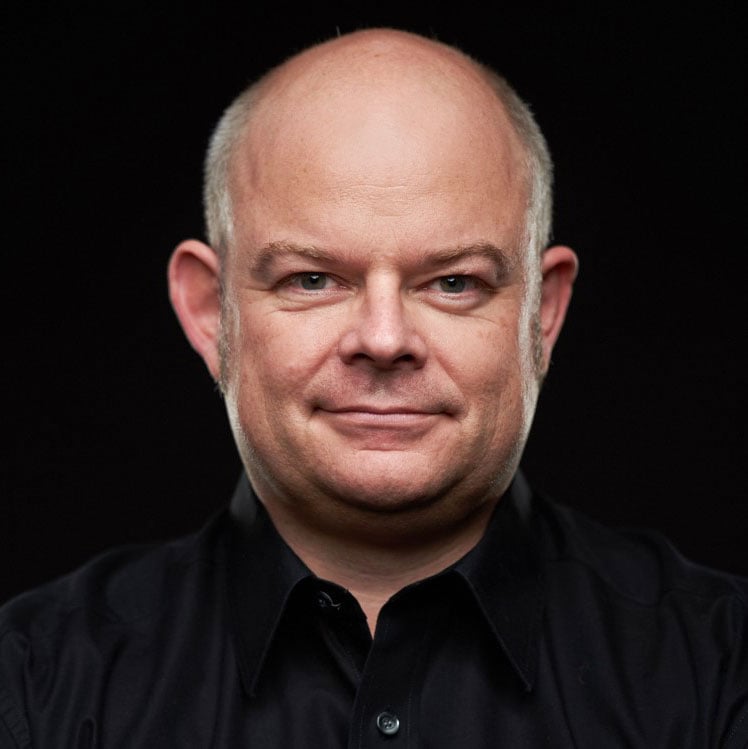 Originally published on May 28, 2014 by Dirk Paessler
Last updated on March 03, 2022 • 10 minute read
When it's your birthday you often start to wonder where the time is going, even more so when it's your child's birthday. With software it's not that much different. I often think of PRTG Network Monitor as my baby (other software developers might be able to relate), and thinking back makes me kind of nostalgic. Especially since, just like a real child, PRTG has grown at such an incredible rate and learned to do such amazing things. Maybe you're curious how it all began...
A Long Time Ago…
Early in 2003, the company was not even two years old and we had three full-time employees and two freelancers. We had an office in a 100 year old Art Nouveau building, which we shared with an advertising agency. Of course we also had an internet connection, which wasn't as fast as it should have been—even for internet speed in the year 2003, our 1.5 Mbit DSL line was way too slow most of the time.
Back then we already had developed IPCheck, but we could only use it to monitor uptime and downtime. So I started looking for something that could tell us what was going on with our internet connection. I soon came across MRTG (Multi Router Traffic Grapher), which was the go-to solution for bandwidth monitoring at that time. It was a really nice program, but it was written for Linux in Perl—and it had 7 pages of installation instructions for Windows.
The Birth of PRTG
This got me thinking and I decided to sit down and write a small tool that would make the most basic monitoring functionalities easily available for Windows users—and of course to help us find out what was happening to our internet connection:
It had to read traffic data from our firewall with SNMP, create graphs and save them via HTML into a folder. The user then could use a webserver of his choice to publish the HTML page for his LAN.
In tribute to MRTG, I called this little piece of software PRTG (Paessler Router Traffic Grapher).
After a few weeks I had created a feasibility study, an early alpha version which didn't have a lot of functionalities but did well what it was intended for, and it helped us to find out what was wrong with our internet connection. Also it was very easy to install and use, so I thought there had to be other people with the same problem—and so we started selling it.
We put together a webpage with basic information on PRTG, a sort-of-manual, etc. Then—after less than 4 weeks—we published our first pre-release version and within days we sold 5 copies at US$29.95—even before the initial release of V1.0 on May 29th 2003.
Four months later, in September 2003, we had already sold 200 copies per month.
Your Feedback Helped Shape PRTG
Right from the beginning users gave us a lot of feedback, which I put into the software if possible. Although PRTG is considerably more complex today than it was 11 years ago, this approach hasn't changed. We still value your opinion and try to incorporate your wishes—if they are relevant for a substantially large enough group of users.
By the end of 2003, the software had already reached V3.x with hundreds of users. It became obvious that I wouldn't be able to maintain the software on my own any more, especially with more and more feature requests coming in. So a team of very talented developers, which by the way are still working on PRTG today, started to improve and enhance my original vision of PRTG.
In 2007 the network monitor, which had started out as this "little piece of software" I initially developed to check our internet connection in 2003, had found a huge audience with more than 60,000 installations.
In summer 2008 we merged the functionality of IPCheck into the software and released PRTG V7, which was a big step towards the comprehensive monitoring solution you know today. Since then PRTG has grown constantly, and since we introduced continuous rollout in 2012, our users now benefit from new features immediately.
Over the course of the last year, we put our focus on apps for all major mobile platforms while continuing to introduce new features to PRTG, like the well embraced Syslog and SNMP Trap Receiver sensor.
The Future: Monitoring of Things
As the demand for network monitoring has expanded its focus from the capability to only monitor physical devices, like routers or switches, to monitoring virtualization as well as the cloud and applications, PRTG Network Monitor has also grown and is continuously developing. With the Internet of Things at our doorstep, representing both great challenges and opportunities, we are confident that network monitoring will play a big role in ensuring all new things in the network (from your company's employees' wearables up to complex smart manufacturing solutions) behave as they should.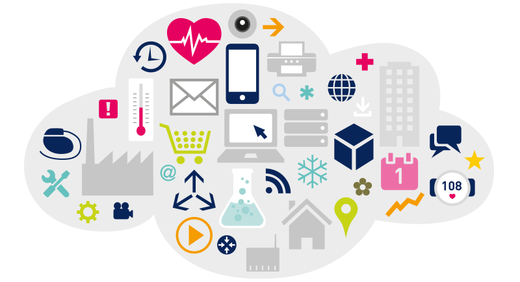 So, now you know the story behind PRTG and had a glimpse in its future. My baby has grown and it has many godfathers, mentors and teachers that shape and mold it every day. I'm grateful and couldn't wish for more. I personally invite you to continue sending us your feedback and help us work together on a monitoring solution that offers real value in dealing with the day-to-day challenges of IT.
Thank you for 11 outstanding years!