Bring 'Em on: the Paessler IT Checklist for New Hires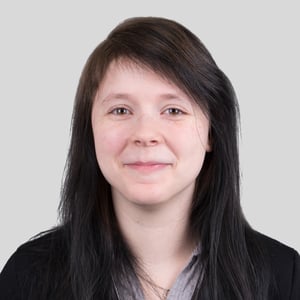 Originally published on July 20, 2017 by Nina Wildfeuer
Last updated on March 03, 2022 • 5 minute read
Paessler is a constantly growing company. New colleagues are hired all the time, sometimes five or more in just one month. That means new accounts for our IT-systems, a workplace with all the hardware and software the new colleague needs, and many other things that can easily be overlooked. That's why we from the Paessler IT team have created a simple process, a checklist and a couple of scripts, helping us to bring new hires in smoothly.
The Process
Everything starts when the new employee officially signs his contract. We never begin earlier, even if they swore by their grandmother that they will work for Paessler – we had to experience some poor surprises in the past. So, HR gives the kickoff signal. Together with the team lead of the new colleague they define their role: What are their tasks, where do they need access to, what kind of tools do they require - we have a hardware policy with a roles system that makes it easy for us to decide which hardware and software the new colleague needs. You can find that policy described in another blog article…
All this information will be added to the new colleague's profile in our internal system. If there are any special requirements (chairs, software, a Lamborghini…) the team lead will open an order ticket for us in the IT team: We don't have a dedicated buying department at Paessler that helps us keep order processes lean and direct.

At the moment a profile has been filled in and an order ticket has arrived at our inbox, we start working: All orders are gathered and processed once in a week. New hard- and software will be added to our inventory and asset management and hardware will get a company image installed.
Checklists and Scripts
We're using OneNote for documenting our work and our daily standups, so we also manage our checklists there. We use some self-defined templates that work quickly and look like this: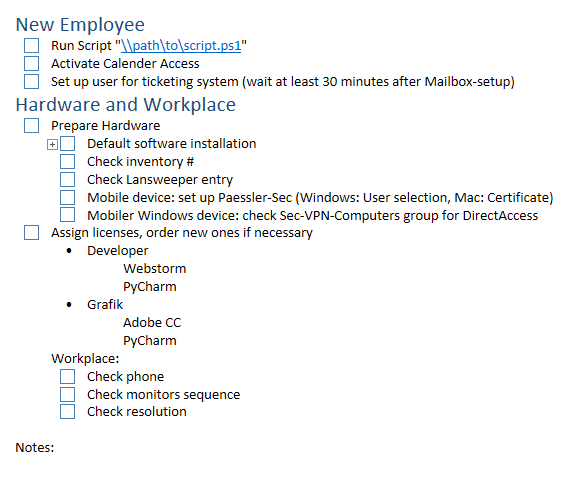 Looking at that checklist you will realize that the first thing to do is "Run Script". This is a PowerShell script we wrote, that automatizes some standard procedures for us like:
Set up a new user for our AD incl.:

Create their email address
Create a standardized user name
Enter colleague to the organigram at our internal system
Add colleague to security and distribution groups

Set up user at our phone server

Create number according to department

Set up user in our internal wiki
Synchronize domain controllers and exchange online
Assign licenses


This script saves us lots of time and effort. After running the script, we proceed according to the list and check every step we took, so each of us can take over at any time and always know what to do next.
Homestretch
Having all things done, if possible, a week before the newbie has their first day, we set up the physical workplace and do a final check to see that everything works. Then we pass the baton back to HR: They prepare a welcome package with a welcome card and a little breakfast with some treats and, of course, an incorporation plan with introduction sessions and trainings.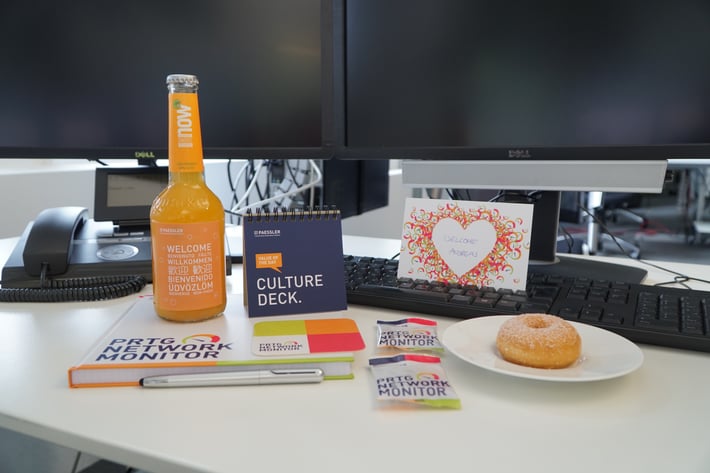 Offboarding
People don't only join Paessler, some people also leave the company. We will talk about our offboarding process soon in another blog article…