10 Essential Apps That Make Your Sysadmin Life Easier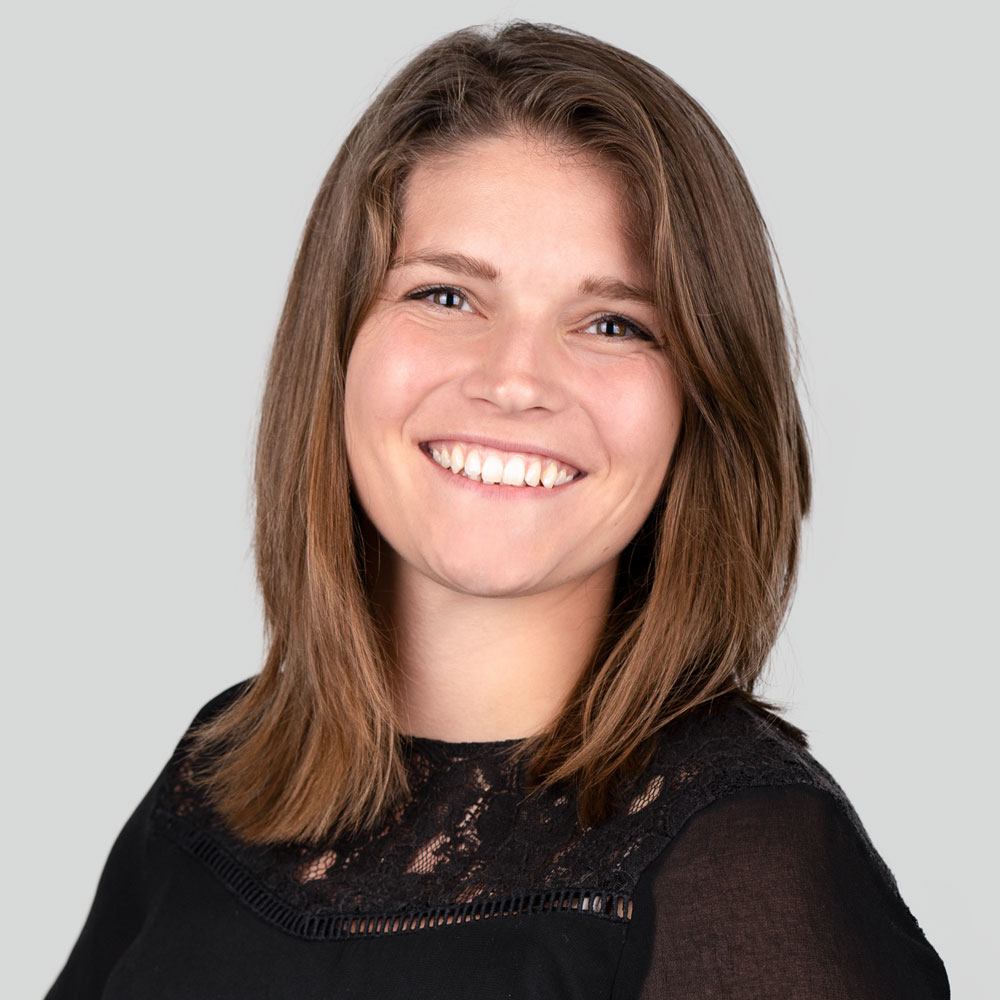 Originally published on December 12, 2018 by Nina Wooten
Last updated on March 03, 2022 • 7 minute read
Over a year ago, we asked our very own Paessler admins which mobile apps they could not live without. So now we decided to expand this survey and give you a little overview on what your fellow sysadmins are using. To do this, we ventured into the depths of Reddit, and as we got a lot of feedback, here's a roundup.
The Top10
1. mRemoteNG
mRemoteNG is an open source and free tool for managing remote connection. It is the successor of mRemote and runs on a WindowsOS. It is great for managing multiple remote connections as you can group different connections together. It supports various protocols (8 in total) and lets you import connections as well as inherit properties within folders.
2. Notepad++
Another favorite among the reddit users was Notepad++, which is a text/ source code editor for Windows. Its advantages are that it is open source, free of charge, light-weight and includes syntax highlighting and autocompletion features. You can download it here.
3. KeePass
Our number three is also the third open source app and is a password vault. There are different versions available for Windows, Linux, and macOS, with ports to Android and iOS. You can find the different download options here.
4. Wireshark
Reasons for using Wireshark varied from "I'm not only the sysadmin but also a network person" to "it helps me troubleshoot". Again, this is a free open-source product and basically helps you to troubleshoot and analyze your network. It is available for download here and runs on Linux, macOs and Windows (among others).
5. PowerShell
Task automation and configuration management really do make the lives of admins easier, so we are not surprised that PowerShell made the cut of our top ten. In 2016 it was made open source and introduced to many operating systems in addition to Windows.
6. PDQ Deploy and PDQ Inventory
The combination of PDQ Deploy and PDQ inventory lets you install and maintain software. They offer free and enterprise software and you can have a look at them here.
7. PRTG Network Monitor
This one is of course self-explanatory 😉 If you want to stay up to date on the go about your network, just download it here. We also offer IOS and Android apps.
8. RD Client
For many of the same reasons as mRemoteNG, the RD Client by Microsoft is extremely popular – it enables you to access your PC (among other things) from basically anywhere. It is available for Windows, Android, iOS and macOS for free. You can find the links here.
9. Putty
Like the vast majority of apps presented here, Putty is another open source software. It started out as an SSH and telnet Client and can be used as a terminal emulator, serial console and network file transfer application. You can download it here.
10. OpenVPN
As the last item on our top ten list, this is also the last free and open source product we are presenting in this short list. OpenVPN creates a secure connection between two sites and runs on many operating systems.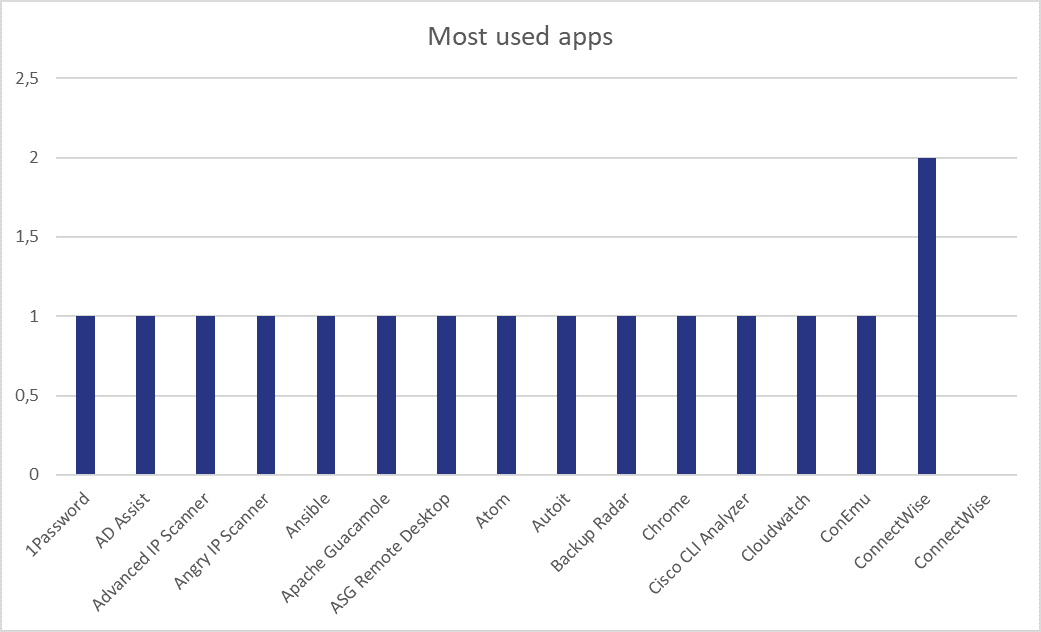 What else?
As we were overwhelmed with all the comments we got, we decided to dig a little deeper and see what else we could figure out. So, we created categories for all the applications and had a look at what popped up the most frequent.
1. Remote Access Apps
A lot of a sysadmin's job revolves around keeping soft- and hardware running at all times. One of the most useful tools to do this is of course remote access (2 of our top 10 fall into the remote access apps category). Even if you are actually supposed to be enjoying a quiet evening at home, you can still quickly access your work computer to save the day.
2. Password Management Apps
Most people have a hard time to remember even the password to their e-mail and Facebook accounts, so of course password managers are an admin's best friend to keep all their accounts secure.
3. Apps for Note Taking/ Source Code Editing
In our previous article on what our Paessler IT Admins use, another Nina explained why she uses a note taking app (Microsoft OneNote in her case):
Microsoft OneNote is like an extension to my brain across several platforms.
This sums up the popularity of note taking apps brilliantly: to keep track of all the diverse tasks and little things to do during the day, every Sysadmin needs a little help in form of "old school" notes!
What are your favorite apps? Anything we missed here? Let us know in the comments!