Apple, Facebook, Tesla - They All Work on Their Secret Data Center Concepts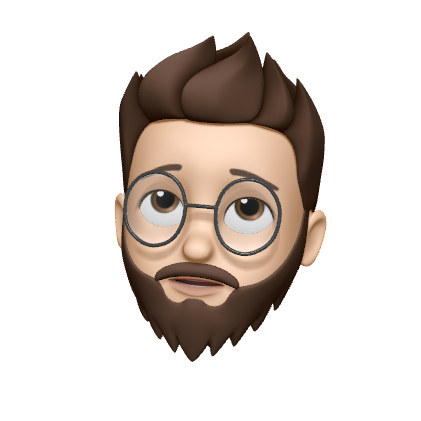 Originally published on September 29, 2017 by Patrick Gebhardt
Last updated on March 03, 2022 • 7 minute read
Last week we took a look at 5 bizarre yet fascinating data centers around the globe. Today we'll try to figure out what 3 of the world's most iconic (internet) companies think about new data centers, and how their own concepts appear (when they've yet to leave the concept stage).
Data centers are a bit like snowflakes – no two are the same. Sure, they may all consist of similar blocks, but each one is put together differently and designed with various priorities in mind. But why are companies like Apple, Facebook and Tesla so secretive about their data centers? When we think of giants like Google, data centers aren't really the first thing that comes to mind. But with all the talk about cloud computing, it's easy to forget that the billions of pages which Google indexes each day live somewhere, not in the sky, but in visible data centers around the world. They ensure that your Google products and your favorite YouTube videos are always available. Big data centers play a highly important role for the future success of various companies and top-tech enterprises! Since the following projects still are relatively confidential, we don't have much validated information about processing power, and other key performance figures of the data centers.
Let's start with Apple.
Apple's Project Isabel and Waukee Data Center
Just recently, we've heard that the Cupertino-based company is working on a Secret Data Center Project for its iCloud business, called Project Isabel, that is supposed to cost close to $50 million. The over 350,000-square-foot data center would include a giant build of eight clusters, as well as an administration, garage and generator yard. Northern Nevada, and in particular the Reno-Sparks area on the western border, has become a hotspot for data centers. This is because of its abundance of building land, proximity to a fiber optic network, and access to clean energy sources such as solar and geothermal. An Apple white paper released early 2016 revealed that the company actually relies, in part, on Amazon Web Services and Microsoft's Azure public cloud services – but reports note that Apple might move some workloads to Google's cloud. Given Apple's famous insular attitude, it's hard to see it relying on these big players in the long term. The $50 million Project Isabel also is low-priced compared to a 400,000-square-foot, state-of-the-art data center Apple is already planning in Waukee, Iowa. The total costs of $1.3 billion are supposed to help Apple serve North American users of iMessage, Siri, the App Store and other services.
Facebook's New Albany Project
Social network giant Facebook is reportedly involved in a large data center project set to be built in New Albany, Ohio. That is according to sources, which say that the webscaler is preparing itself to formally announce the $750 million project soon. The New Albany data center, expected to be operational by 2022, is planned to measure 900,000 sqf and should create up to 50 jobs once operational. The hub sits on a 345-acre piece of farmland owned by the city of New Albany. Once fully built, the facility will become New Albany's largest to date. It will also become a neighbor to a nearby Amazon data center. If Facebook is indeed the company behind this project, the company could be using it to help power its recently launched video service. At the moment, Facebook operates with six facilities worldwide: 4 located in the US, one in Luleå, Sweden, and one in Clonee, Ireland. In addition, Facebook is currently expanding its data center fleet in Los Lunas (New Mexico) and Ireland – and it has announced the opening of a large facility in Denmark.
Tesla's Gigafactories
Tesla is most famous for its electric cars, but in 2014 began construction of its own data center. The Reno Gazette-Journal says that the $5 billion battery plant in Nevada – the Gigafactory – includes a 'fully-featured server farm'. The Gigafactory 1 is located at the Tahoe-Reno Industrial Center and, once completed, will offer 10 million square feet of industrial space. It is expected to produce 35GWh worth of Lithium-ion batteries annually by 2020. The construction of Gigafactory 1 started in the middle of 2014, was completed by 14 % in March 2016, and is divided into dozens of multi-million dollar projects. Now, Tesla founder Elon Musk is already planning to build more Gigafactories (like the Gigafactory 2 and presumably the Gigafactory Europe) and every new factory will contain its own data center, which makes perfect sense. Imagine, an industry-leader like Tesla, storing all of its sensitive data on another company's server. You can understand why Tesla is taking data storage into its own hands!
Have you already read our data center article from last week? Not yet? There you can have a look at 5 bizarre yet fascinating concepts around the globe – and we're looking forward to showing you more about Data Centers and The Cloud soon. Readers, please feel free to leave us a comment in the section below!