Why ASAC as an MSP relies on Paessler PRTG for monitoring their infrastructure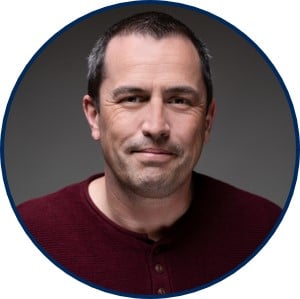 Originally published on July 25, 2023 by Michael Becker
Last updated on July 25, 2023 • 7 minute read
In today's fast-paced and interconnected world, organizations heavily rely on their network infrastructure to support their daily operations. Ensuring the security and optimal performance of these networks can be a complex task.
ASAC Comunicaciones S.L., a renowned IT consultancy and Managed Service Provider (MSP) based in Asturias, Spain, specializes in providing a wide range of products and services to its customers. ASAC Comunicaciones primarily serves customers in the public sector, including municipalities and county councils, offering a comprehensive portfolio of solutions tailored to their specific needs.
Building data centers and the need for effective monitoring
ASAC established their initial data center in 2008 and subsequently set up a second data center in a separate building. However, they soon realized the need for an efficient monitoring system to oversee their data center infrastructure, encompassing physical servers, various Operating Systems, cloud applications, and more.

Initially they chose an open-source solution, but it didn't meet their needs. There was no official support or training available for employees, and the Linux-based tool required significant self-training and troubleshooting.
The challenges became more pronounced as ASAC's monitoring team grew from a few people to ten. The steep learning curve, the need for specialized technical skills, and the lack of scalability demonstrated that the open source tool was not truly "free". In particular, when t became clear the open source tool cost as much as a commercial tool, they decided to evaluate several commercial solutions.
Take a look at this video to learn more about ASAC's choice of Paessler PRTG and why the scalability of a monitoring solution is so important for MSPs:

The advantages of choosing Paessler PRTG as ASAC's monitoring solution
ASAC decided on Paessler PRTG as their monitoring solution due to its user-friendly interface and quick learning curve, allowing new employees to work with it efficiently after minimal training. The flexibility to grant customized access to customers, as well as the extensive range of native sensors for monitoring various device types, were key factors in their decision. With reliable technical support from Paessler and easy implementation through remote probes, PRTG proved to be an ideal choice for ASAC. The continuous improvements and regular updates from Paessler ensure that PRTG remains a cutting-edge solution.
Conclusion
Paessler PRTG offers many benefits to MSPs like ASAC, especially in the area of monitoring and management. Its easy-to-use interface and customizable dashboards keep things running smoothly and allow MSPs to track and resolve issues efficiently. With its scalable monitoring capabilities, PRTG adapts to the growing needs of MSP infrastructure. The consolidated dashboard feature centralizes monitoring data and provides both MSPs and their customers with a comprehensive overview. In addition, PRTG's energy monitoring feature enables MSPs to optimize resource allocation and identify opportunities for resource expansion. Overall, PRTG enhances MSPs' monitoring capabilities, enabling them to optimize operations and improve service delivery to their customers.
Get the full story
Watch this video and learn from an expert how ASAC, an MSP and data center operator, is using Paessler PRTG to gain a holistic view of their IT infrastructure: