Virtualization and Network Monitoring: PRTG Supports the new VMware ESXi 5.5!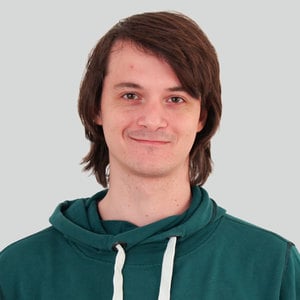 Originally published on September 30, 2013 by Gerald Schoch
Last updated on March 03, 2022 • 5 minute read
Only a few days ago, VMware released a new version of vSphere Hypervisor (ESXi). In the words of VMware, you can "virtualize even the most resource-intensive applications with peace of mind" using their wide-spread virtualization solution. And, as you certainly know, PRTG Network Monitor is the perfect companion to monitor such applications and to keep virtualized IT environments running. Of course, this is also true for the newly released ESXi version.
Since many system administrators work with virtualized environments day by day, a solution to monitor all according components is desperately needed. The status of a host server, performance of a single virtual machine, or corresponding hardware racks: everything needs a close treatment. Good that monitoring highly dynamic IT environments—coming with the layer of virtualization—works like a charm with PRTG. Several natively available sensors for monitoring VMware and other virtual servers make this possible.
But—releasing new software versions often results in problems for other applications which rely on the underlying operating principles of older versions. Also, the one or other monitoring software might encounter problems when applied to updated versions of other applications. And PRTG? Well, we can report that the current version of PRTG runs flawlessly with version 5.5 of VMware (and with previous VMware versions, too).
PRTG Monitors the Brand New ESXi Version 5.5!
You will appreciate it: You as PRTG user can be one of the first to monitor the just published VMware ESXi version 5.5! And it works seamlessly! Our VMware sensors for host servers and virtual machines will continue monitoring without difficulty after you have updated ESXi to version 5.5. You do not have to go through any complicated settings, nor perform a time consuming installation process for annoying add-ons. Let PRTG do the work for you.
Update to VMware vSphere Hypervisor (ESXi) version 5.5 now without any worries, PRTG will just do what it is always doing: Providing you all necessary information about your whole IT infrastructure and enabling you to react proactively to potential issues—no matter if physical or virtual equipment.
Better Performance of VMware Sensors
There is even more good news for all VMware users who monitor with PRTG: We implemented massive performance improvements for all VMware (SOAP) sensors. These sensors are now ten times faster than before! You can experience this speed as of PRTG Network Monitor version 13.x.7 (currently available in the Preview release channel).
Try monitoring ESXi 5.5 now—with a free PRTG trial version!