Top 5 most frequent challenges sysadmins face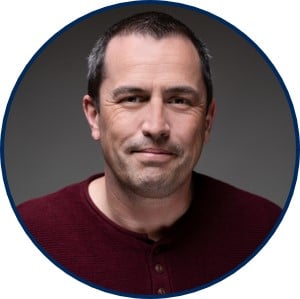 Originally published on May 15, 2020 by Michael Becker
Last updated on January 27, 2023 • 6 minute read
Anyone who is in charge of a company's IT infrastructure has to deal with many different topics. In addition to projects, the main focus is on the smooth operation of the network. A disruption not only annoys the employees but can also have financial consequences for the company.
In a global survey, we wanted to know which daily challenges admins face most often. Here are the top 5 of the mentioned challenges and ways that Paessler PRTG offers to prevent an outage or to be informed as soon as possible.
#1: Network connectivity issues
No matter how devices are connected in a network, it must be guaranteed that they are accessible. Usually the users are the ones who inform that, for example, access is no longer possible or that no data can be received. With the PRTG Ping Sensor, you will not only be informed as soon as a device is unreachable, but you also have an overview of the uptime of each device.
👉 Availability of network devices
#2: Bandwidth bottlenecks
Bandwidth problems not only cause slow access to databases and file servers but can often lead to timeouts. A certain amount of bandwidth must be available, especially for applications that work with large files, so that the application does not, for example, terminate when opening. Even more important is having sufficient bandwidth when VoIP is used. This is known as real-time communication, when disturbances are immediately noticeable in picture and voice. Different bandwidth sensors help you to find bottlenecks in your network and to solve them.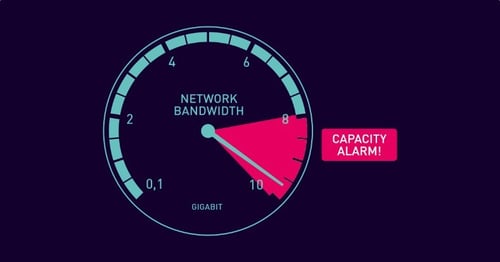 #3: Server space shortages
If there is not enough storage capacity on a server, this is usually noticeable by the fact that the server involved works extremely slowly or often no longer works at all. In some cases, it is even no longer possible to log on. Every administrator has probably encountered this problem. The hard disk capacity shrinks without a known reason. Various storage and file server sensors provide a remedy. You even have the possibility to be informed if the available storage space is being used up unusually quickly and can thus prevent a failure!
👉 Storage and file server sensors
#4: Security breaches
Security breaches should be given the greatest attention as soon as possible. This is usually where the greatest dangers arise! Therefore, many companies use surveillance cameras and access controls. But who monitors the surveillance station? PRTG can provide you with the right solution to monitor your CCTV environment. In addition, you can create a dashboard where you can see, for example, an overview of the live image from the most critical cameras.
👉 Keep an eye on your CCTV equipment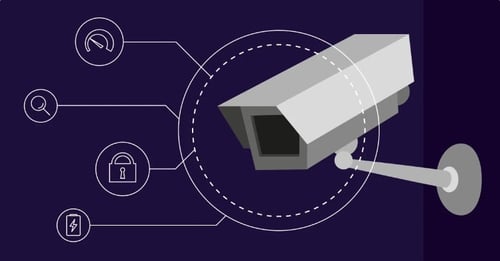 #5: ISP problems
Nothing is more annoying than when the internet connection is no longer available. This is probably the most common reason why employees call and complain. In such a case, not only web pages can no longer be accessed but also the access to network resources from e. g. remote locations is no longer possible. As a result, even your own web shop can no longer be accessible, which means financial losses as well as dissatisfied customers. With the various HTTP sensors, PRTG can inform you if external or internal web pages are available and how long it takes for them to load entirely. In combination with the Remote Ping Sensor, you can quickly draw conclusions if it is a selective problem or even an internet connection failure.
Are these also your 5 most frequent tasks you are confronted with as an admin? Or do you perhaps have to face completely different challenges that we have not even mentioned here? We would be happy if you leave us a comment!