PRTG Has Arrived on BlackBerry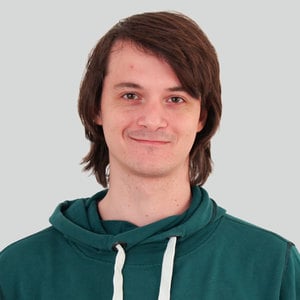 Originally published on March 10, 2014 by Gerald Schoch
Last updated on March 03, 2022 • 7 minute read
«Manage your work and life faster and more easily than ever with the latest
BlackBerry 10 OS update.»—blackberry.com
From now on you can manage also your network monitoring faster and more easily if you use PRTG Network Monitor and own a BlackBerry device. PRTG for BlackBerry is the newest app to access PRTG from wherever you are. Get the power of PRTG's web interface on your BlackBerry!
Network Monitoring on the Go
Currently in beta status, the newest member of our PRTG mobile family supports most of the functions just like PRTG for Android. These include a detailed view of all your monitoring objects like probes, groups, devices, sensors, and channels of all your PRTG instances.
You can also perform many actions which you already know from PRTG's web interface and directly open sensors in the app with the QR code scanner. Furthermore, there are enhanced notification settings to optionally alert you if PRTG detects issues in your network. If you access PRTG with the app, the monitoring interface adjusts to your BlackBerry's display, of course.
You can find a detailed list of PRTG for BlackBerry features on our PRTG for Android webpage. Everything you see there is also possible on your BlackBerry (except for home screen widgets and network tools). PRTG for BlackBerry needs a running PRTG Network Monitor server version 13.1 or later which must be accessible from the network your BlackBerry is connected to. It is available for BlackBerry OS 10.2 or later.
Since the current version of PRTG for BlackBerry is currently in beta status, we really would like to hear your feedback and suggestions about it:
If you do not use PRTG Network Monitor yet to ensure your network's wellbeing, you can still download the free trial to enjoy monitoring your whole network on BlackBerry.
Discover More PRTG Mobile Apps
You don't use BlackBerry, but like to keep an eye on your network while being on the move? Find out how you can benefit from PRTG for Android, PRTG for iOS, or what our experimental PRTG app for Windows Phone has in store for you! Have you had a look at our PRTG Mobile Probe for Android? It helps you to see your network from the mobile perspective.
Update July 20, 2017: Please note that the Windows Phone and Blackberry apps are now end-of-life and will no longer be supported.