Paessler PRTG helps SMS group to digitize the production of steel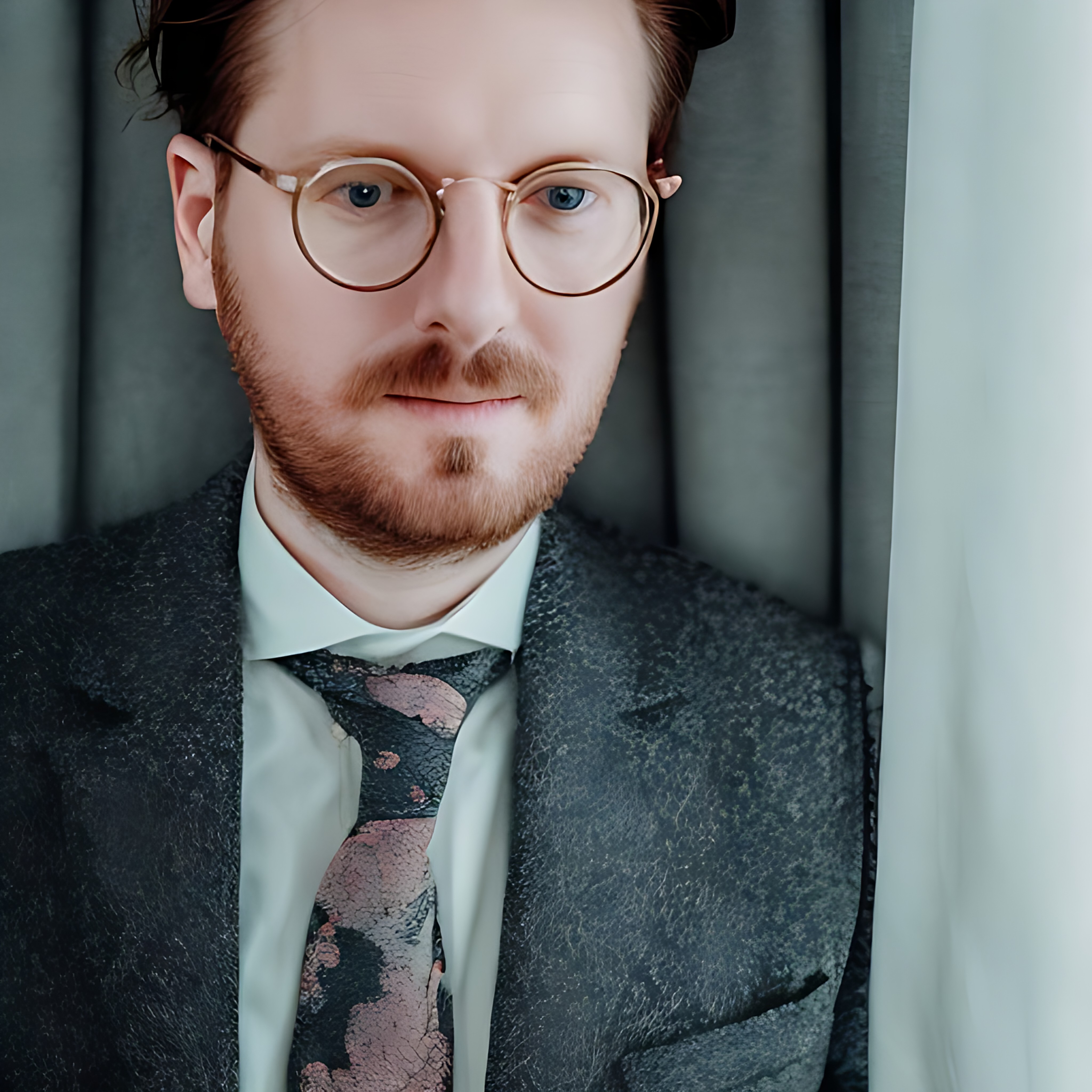 Originally published on July 28, 2023 by Patrick Gebhardt
Last updated on July 28, 2023 • 9 minute read
SMS Group uses Paessler PRTG Enterprise Monitor to ensure performance and reliability – as well as identify and eliminate weak spots – during the construction, testing, and start-up of metallurgical plants (steel production plants), and thereby optimize the quality of its production lines.
Modern steel production relies on digital technology
SMS group provides production plants for the steel industry worldwide. In the age of digitization and Industry 4.0, steel production is no longer synonymous with blazing furnaces and blacksmiths in helmets and leather aprons. Today, SMS group production facilities rely on modern control technology and HMIs (human machine interfaces), as well as automation systems with corresponding real-time networks. Frank Schweisfurth and the SMS Digital Engineering & Products & Systems Technology EA team are in charge of all the IT and OT hardware and software of the plants for SMS group. These range from relatively small plants with just two or three computers, a PLC, and a few IOs, to plants with a hundred operator stations and countless control components. SMS group production plants are subject to meticulous preparation, simulation, and testing, from their initial planning to their installation at the customer's site. The Centers of Excellence Electrics/Automation uses PRTG Enterprise Monitor as a centralized monitoring and control tool throughout the entire process.
Before an SMS group production plant is built at a customer's site, it is thoroughly tested and optimized using a real-time 3D simulation. This requires a complex IT environment with servers, databases, and switches. PRTG monitors the hardware and software components of the production plants in this environment, including X-Pact® Embedded automation controllers with VxWorks-based real-time systems developed by SMS group, as well as controllers from other well-known manufacturers. The process control and management applications developed for the respective product groups usually run on Windows-based computers and are also monitored by PRTG.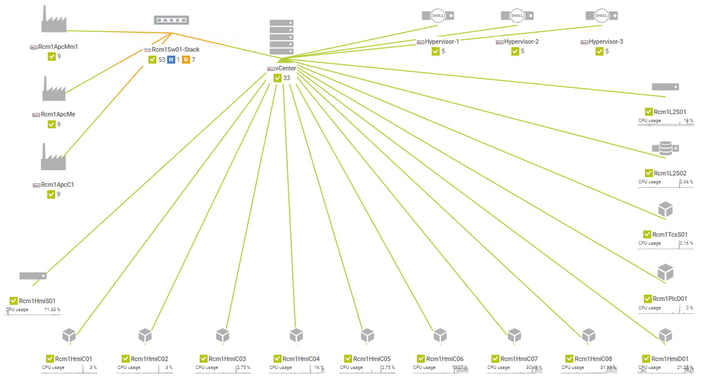 In addition to traditional IT components, the Centers of Excellence Electrics/ Automation also uses PRTG to monitor control systems: "We use PRTG to monitor the control systems we have developed ourselves (which are customized with their own interfaces), and the control systems that we purchase from other well-known suppliers. In particular, we rely on PRTG SNMP, OPC UA, and MQTT sensors for this monitoring. These sensors allow us to incorporate and measure the real-time capability (for example) or our Profinet networks. We can also use the PRTG Rest Custom Sensor via our RESTful API to easily obtain vital information on the status of entire operations," says Frank Schweisfurth.

After the simulation phase, IT is integrated with the OT, i.e., the controllers (including the entire IT components) are integrated with the physical machines. Naturally, constant testing and monitoring must be performed during this integration. With PRTG, SMS group Centers of Excellence Electrics/Automation has been able to repeatedly detect anomalies and prevent problems. Frank Schweisfurth explains: "Some of our software was causing memory leaks which we would not have detected without monitoring. Thanks to PRTG, we were able to detect and eliminate the leaks during the test phase. In the worst-case scenario, these leaks could have caused the entire plant to crash and led to the loss of a substantial amount of money."
iAbout SMS group
150 years of experience in plant engineering and services for the metal industry
International manufacturer of plants for steel production and processing, trendsetter for green steel production
Competitive thanks to high level of expertise in digitization
After a successful test phase, the production plant is put into operation at the customer's site. Depending on the size of the plant, this can take weeks or even months. During the entire set-up phase, additional optimization and development measures are conducted on an ongoing basis. SMS group is responsible for these measures, as well as for continuous testing and monitoring during this phase. Precise data and values must be communicated to customers, which of course requires seamless monitoring and documentation. Here, too, PRTG plays a central role – and SMS group is already one step ahead according to Frank Schweisfurth:
"PRTG has become an essential part of the entire plant production process, from planning to acceptance by the customer. So much so that we are currently toying with the idea of expanding our portfolio to offer support for plants, even after they are operational. This might involve making PRTG part of the overall package by selling customers a PRTG license, or using PRTG to ensure the smooth long-term operation of customer plants based on SLAs that we monitor with the software."

Frank Schweisfurth, SMS group
PRTG as a monitoring solution for IT and OT
For Frank Schweisfurth, there is no shortage of reasons why SMS group uses PRTG as its monitoring solution:
"The monitoring of our plants is crucial, right from the planning phase. Our biggest
challenge involves monitoring both IT and OT with just one monitoring tool. Only
then can we discover overarching relationships and understand (and solve) complex
issues. PRTG provides us with all the information we need from IT via a single tool, as
well as a thorough understanding of our OT components thanks to its OPC UA and
MQTT sensors. What's more, PRTG supports REST API features in both directions.
This allows us to capture and monitor processes shared by IT and OT.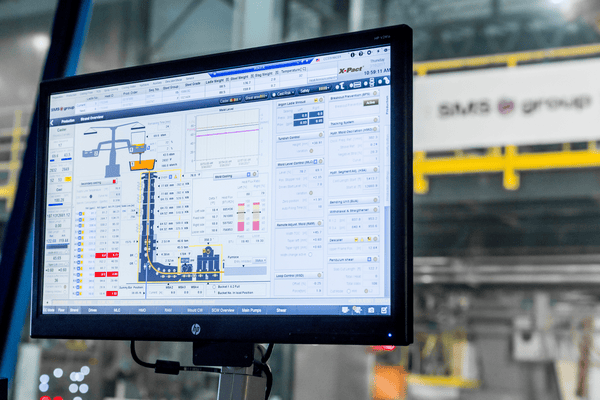 The PRTG "Maps" feature lets us quickly visualize all processes and systems,
thereby providing an overview of the entire production plant at a glance. One of the
best things about PRTG is its speed: the tool is easy to use, comes with numerous
default settings for instant monitoring, and can be upgraded according to individual
needs. This makes it the perfect compromise between a commercial solution with
predefined features and a customizable open-source tool.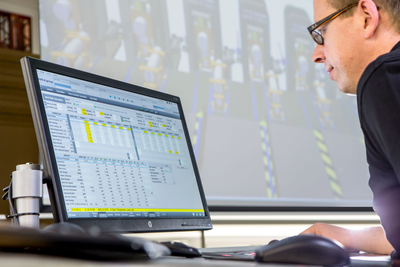 Another huge plus is its licensing model. By upgrading from Paessler PRTG Network Monitor to Paessler PRTG Enterprise Monitor, we have gained incredible flexibility in our use of the software. For example, we can now set up a separate PRTG server for each project and installation, and freely distribute licensed sensors across the individual PRTG instances. For smaller plants, 500 PRTG sensors are often enough; for larger ones, the total number of sensors can quickly reach a few thousand. We get all these sensors with a single license, which can also be easily scaled to meet our own specific needs."
Check out some other case studies
You can find more customer success stories linked here, with a PDF download available for each case study.