Hardware Infrastructure - 9 Tips You Need to Know About IoT Monitoring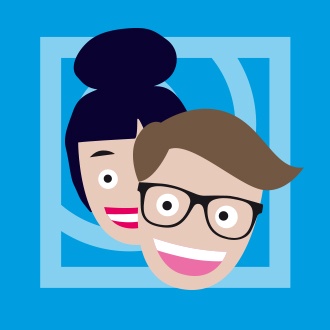 Originally published on June 13, 2017 by Paessler Editorial Team
Last updated on March 29, 2022 • 14 minute read
It makes no difference whether your boss has only just heard about the Internet of Things and is now on the lookout for new business models, or your customer wants a fully-networked Smart Home with intelligent electrical outlets. At the end of the day, a feature-rich, high-performance Internet of Things will require IT administrators who understand their craft. So, here are ten tips that will help you get to grips with the challenges of network monitoring.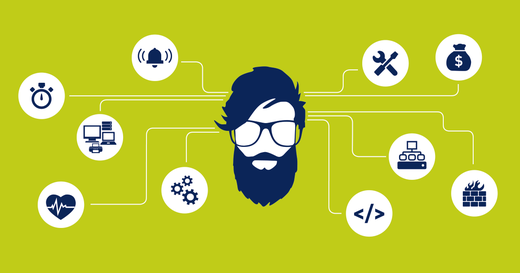 1. Orchestrate the Next Big Thing
Digitalization affects all aspects of our daily lives, albeit to differing extents - regardless of whether it involves the automation of a complete production line with the help of modern, smart robots, or your neighbor wants to equip his new home with the latest smart, networked device. Connecting and interfacing sensors, systems, machines and appliances to one another in an effective way urgently requires specialists to make the smart processes of the Internet of Things possible. This is the day for network administrators to shine, because after all, someone has to orchestrate the mass of new, online devices in a meaningful way. To achieve this, you need to know exactly what requirements your customers, management and technology, as well as society at large, place on your network.
2. Preparation is Better Than Hindsight
While many devices are already aligned to existing network standards during the development phase, other products are custom solutions - where the focus was not on integration into the IT network during their design phase. That creates a whole series of new areas for the networks administrator to address. Above all, they must integrate all components that exist in their infrastructures into a centralized monitoring system. It gets even more awkward if the 'things' don't support any network standards. If that's the case, a software solution that can integrate non-IT components via appropriate APIs and templates is required. As such, be prepared for the varying requirements of your components and think about how they can be integrated into a suitable network architecture. This will not only ensure that your network is maintained in a more sustainable manner, but an orderly approach will also help you to recognize problems instantly, thereby allowing you to react quickly.
3. You Can Only Join The Discussion Once You Understand The Language
To truly know what's going on, you must be able to understand and interpret the language that is being spoken. That not only applies to you and your co-workers, both locally and overseas, but also to the Internet of Things. If the objects exchange information with one another, they should know what is going on. In the world of network technology, there are several protocols to achieve this - including RESTful HTTP, the Constrained Application Protocol (CoAP) and the Simple Network Management Protocol (SNMP). When new objects and systems are constantly being added to the mix, it becomes a mammoth task because, like every language, these protocols have their own peculiar characteristics that need to be taken into account. However, once you have mastered these protocol languages, you will not merely be a participant in the conversation - you will soon be achieving optimal moderation of your data flows thanks to a professional monitoring solution.
4. Never Lose Sight Of The Hardware Infrastructure
Even though, at first glance, it may seem pointless to connect the cooler of an old machine to the network, industrial enterprises are already building their business models on what are referred to as retrofit-solutions.
iRetrofitting is updating or adding equipment, sensors, or services to existing hardware so that it is able to make use of new technologies. While many organizations would benefit from the ability to use monitoring, remote control, or other features from the Internet of Things (IoT), a lot of equipment already in the field is not capable of the necessary communications. Retrofitting allows this equipment to connect, report, or be managed. Read more ...
These do not always make use of the latest hardware. Network administrators will inevitably encounter old hardware. As well as systems with the latest and greatest servers, routers, and sensors, old monitoring systems and small devices like the Raspberry Pi will always be connected somewhere. In order to usefully integrate these into the network infrastructure, it is worth having an overview and an exact understanding of the devices' various requirements. The more you know about the requirements and challenges of working with older hardware, the easier it will be to have a reliable overview of a heterogeneous network.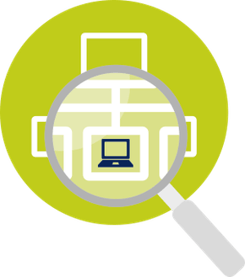 5. Offer Flexible, Systematic Solutions
Even non-specialists quickly grasp that network administrators have to be able to act flexibly when you explain the technical challenges inherent in the concept of Bring your own Device (BYOD). As already discussed, a variety of the most diverse software and hardware must be integrated into the network while ensuring that security questions are not neglected. The increasingly widespread use of cloud services and an internet with a theoretically infinite number of connected things will make the monitoring of ever more complex networks a difficult task. Due to the heterogeneity of networks, flexibility and patience are essential, and as such, a system that enables you to react flexibly is a good thing to have.
6. Keep a 'Plan B' Up Your Sleeve
Anyone who wants to know what things are doing - and where and how - must also know exactly which data needs to be accessed to discover this information. Due to the varying numbers of devices on the network, accurately selecting relevant information is becoming increasingly important. As with BYOD, the Internet of Things will cause enormous change within networks and in terms of the way that bandwidth is handled. Network administrators will only be able to stay on top of things in light of substantial increases in the number of devices accessing the network if they have a clear insight into the usage of relevant infrastructure, such as bandwidth. As such, ensure that you have a Plan B up your sleeve in order to anticipate these peaks. That requires clever usage of your budget as well as experience and brains.
7. Don't Underestimate New Risks
A professional, up-to-date security plan is fundamental in achieving professional monitoring of heterogeneous networks on the Internet of Things as, with new participants constantly being added to the network, the possibilities for malicious attacks increase exponentially. Whereas a few years ago, companies' IT solutions were almost insular, the increasing digitalization and networking of today's world has led to the constant threat of hacker attacks. As such, network administrators must always increase their own levels of alertness, and that of their users, to guard against risks from the network, because each networked device with its own IP address leads to a new point of entry for hackers. The Internet of Things therefore heightens the security risks for the network and, while it offers many possibilities, also brings hidden dangers with it. Ensure that you are always aware of both sides of the coin.
iAn IP address (internet protocol address) is a numerical representation that uniquely identifies a specific interface on the network. IP addresses are binary numbers but are typically expressed in decimal form (IPv4) or hexadecimal form (IPv6) to make reading and using them easier for humans. Read more ...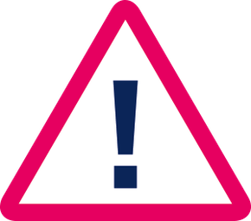 8. Treat the Internet of Things As An Opportunity
One of the best pieces of news that the Internet of Things brings for networks administrators is undoubtedly the fact that they don't have to fear standing around with nothing to do any time soon. Ultimately, the Internet of Things is currently one of the fastest-growing developments that we have seen to date, so there's plenty of work to be done. For network monitoring in particular, that means that new tasks will always be on the agenda - thanks to new hardware and software. The manufacturing sector in particular, which in Germany is marking the introduction of digitalization to the factory floor under the label of Industry v4.0, is hoping to achieve improved products and business processes, and more efficient manufacturing by networking its facilities. Network administrators, who can be understood in this context as the service providers for the process of digitalization, can achieve positive outcomes by using creative monitoring solutions. So, remain curious and open-minded and treat the Internet of Things as an Opportunity.
9. Put The 'Things Of The Internet' In Order
As a network administrator, you are at the heart of a development that will result in a lasting increase in the number of devices on your network over a short time period. That could quickly lead to chaos if you're not careful. However, it's never been easier than it is today to set up a virtual machine and manage devices using cloud software. That means it's even more important for the network administrator to act as a gatekeeper. To achieve the level of insight you need, you must implement a structured monitoring concept. Otherwise, the mass of 'things' that now form part of the network will limit your freedom to act due to a lack of suitable tracking options.
10. Always Think One Step Ahead
Monitoring is growing in significance in the world of corporate networks. Network administrators are also benefiting from this phenomenon, as a networked world gives rise to new business models that involve correctly interpreting communication between devices. In order to be able to reach decisions, you require a credible set of core data to provide you with comprehensive network monitoring. Use this opportunity! That's because you can only develop new ideas and business models once the relevant data has been gathered and thoroughly analyzed. It is therefore worth having a future-oriented plan to monitor your network. Even though it may not look that way for the moment, as only a few participants communicate with one another, the 'things' are undoubtedly coming - not only to the internet, but also to your own network.