Here's How You Can Monitor Azure Resources with PRTG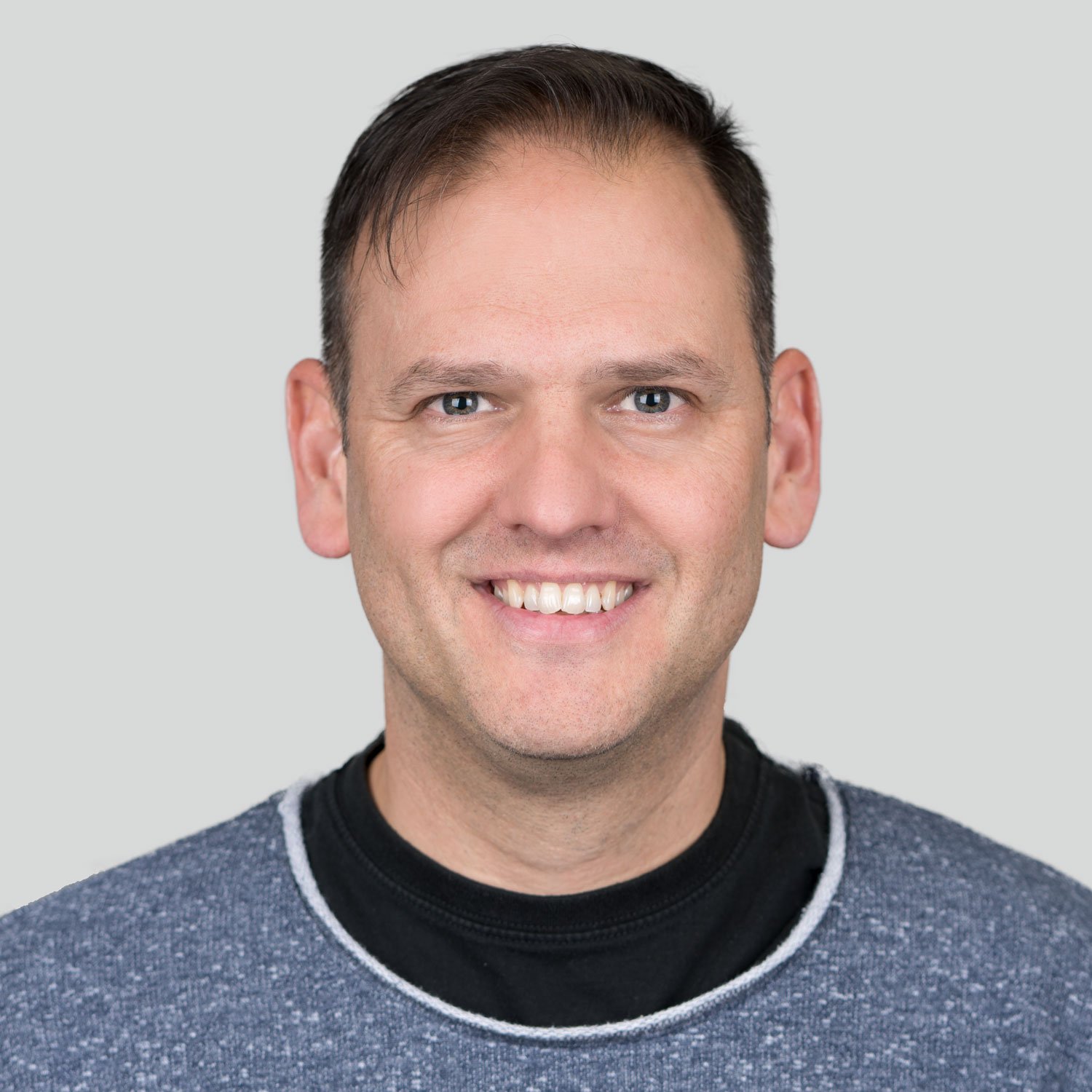 Originally published on February 22, 2019 by Shaun Behrens
Last updated on September 07, 2021 • 7 minute read
The reality of modern IT is that you probably operate with at least a part of your infrastructure running in a cloud somewhere. This leads to an awkward hybrid architecture that's not only complex to manage, but difficult to monitor. In this post we're going to take a look at a potential solution for monitoring environments using Azure as their cloud solution. You're going to need PRTG Network Monitor, and some custom PRTG sensors from AutoMonX.
EDIT: For those who commented, or who are interested, we have put together a survey to understand your Azure requirements for PRTG. Let us know more about your needs: go to the survey.
What Makes Monitoring Azure Difficult?
Maybe "difficult" is the wrong word. After all, Microsoft does provide monitoring functionality that gives an overview of the health of Azure resources. The problem is, if you already have a monitoring tool, you now have extra screens to view your entire infrastructure. Generally, it is easiest when you have a single tool to monitor everything. Plus, Azure monitoring does come at a price.
Even though it is something we're looking into, PRTG currently does not offer native sensors for monitoring Azure. It is possible to do it with custom sensors, but this comes with its own set of challenges. The problem is that Azure is a bit of a moving target when it comes to monitoring. They're often changing how their resources can be accessed, or which details can be retrieved. So this means that not only will you have some effort with initially setting up and configuring the custom sensors, but chances are you will be constantly tweaking the sensors to ensure that they are still monitoring correctly.
One of the great things about PRTG is that there are numerous third parties who offer solutions for just these kinds of problems. In the case of monitoring Azure, a third party (AutoMonX) has developed some custom sensors that can do it. They're not freeware, but you can evaluate them for a period to see if they're a fit for your environment.
AutoMonX Azure Sensors
AutoMonx provides Azure sensors based on PRTG custom sensors. They take all the work out of setting up PRTG to monitor Azure, since they're already configured to access and keep track of specific resources. Plus, the AutoMonX UI offers an auto-discovery function to automatically detect the resources in your Azure environment.
Right now the sensor pack is capable of monitoring 17 resource types. Here are just some examples of what can be monitored for specific resources:
SQL Database - CPU percentage, failed connections, database size, etc.
WebSites - CPU time, data in, data out, thread count, etc.
Storage Accounts - Used capacity, availability, latency, etc.
CloudApp - CPU percentage, disk read operations, disk write operations, etc.
Scheduler - Job status
Service Health
Virtual Machines - CPU percentage, Data disk read bytes/sec, downtime, etc.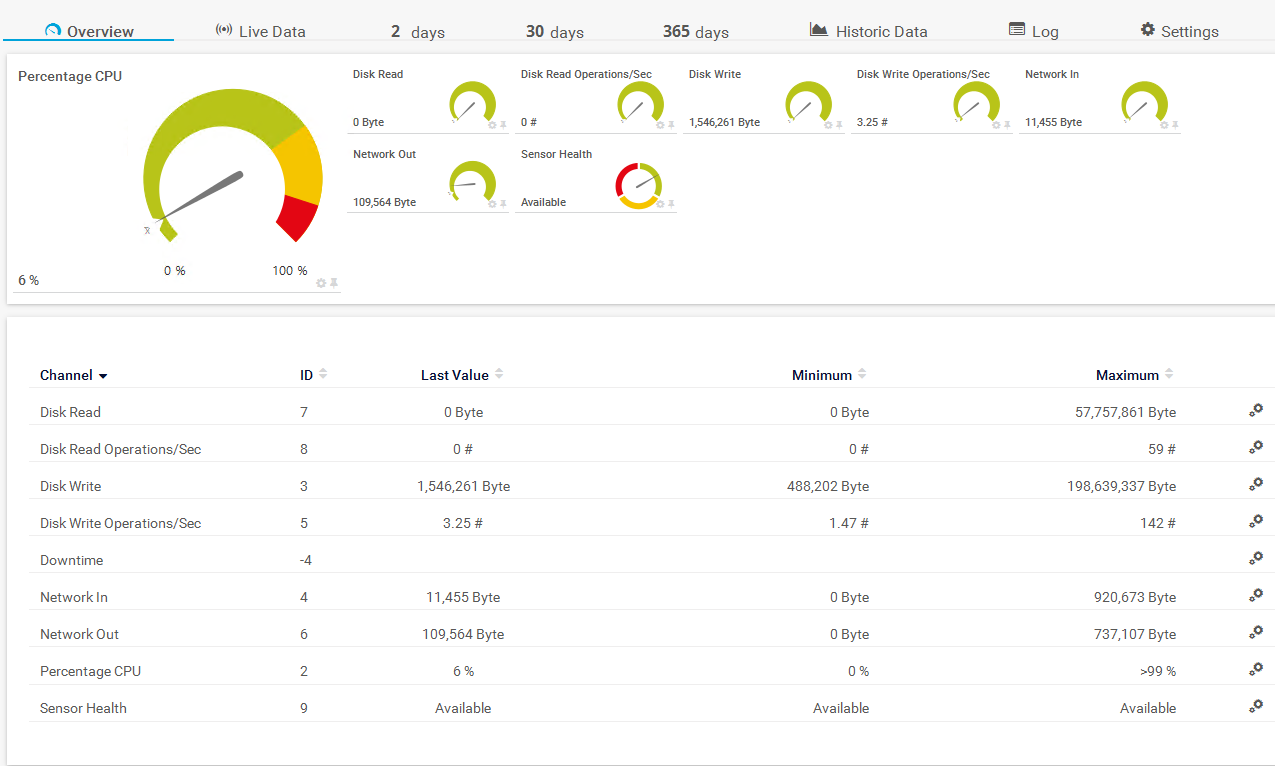 AutoMonX's CloudApp Sensor for Azure
You can also monitor the billing of your Azure account with the billing sensor.
The benefits of using sensors that are already configured are obvious: minimal set-up and configuration, and you don't have to maintain them. AutoMonX plans to put out releases that support new features every quarter, and customers with AutoMonX maintenance contracts will be able to get these as they become available.
How Does It Work?
Here's a description in the AutoMonX documentation of how this all works:
The AutoMonX PRTG Sensor pack for Microsoft Azure connects via REST API to the Azure management environment and collects metric values and information. It reports back to PRTG relevant metrics and provides custom error limits in a form that is understandable by the PRTG EXE/Script Advanced sensor.
The installation seems to be quite simple (and even easier if you already have PRTG):
Install PRTG Network Monitor by downloading it here.
Download the sensor pack by AutoMonX here. Note that you will need to request an evaluation license from AutoMonX.
Copy the Azure sensor files to the PRTG probe server.
To set up the sensors, you set up a service prinicipal on Azure, and then update the AutoMonX .ini file with your Azure data. Once this is done, you use the AutoMonX user interface to run automatic discovery of your Azure resources.
You can add the Azure sensors to PRTG using the PRTG automation CLI. Then you can set thresholds and alerts in PRTG based on certain metrics, and add the sensors to dashboards.
Try It For Yourself
If you have Azure services you want to monitor, the good news is that you can try all of this out free of charge. PRTG offers a free version, and you can try the AutoMonX sensors out by requesting an evaluation license.
Do you monitor Azure resources? How do you do it? And, if you decide to try out the Azure sensor pack from AutoMonX, we'd love to hear what your experience was like. Let us know in the comments below!