Energy monitoring and saving resources made easy with Paessler PRTG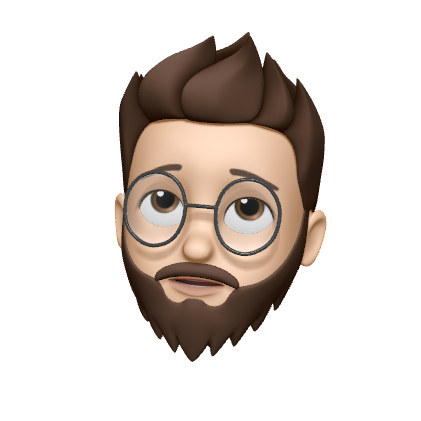 Originally published on May 20, 2022 by Patrick Gebhardt
Last updated on May 20, 2022 • 9 minute read
We believe monitoring plays a vital part in reducing humankind's consumption of resources. Monitoring data helps our customers save resources, from optimizing their IT, OT and IoT infrastructures, to reducing energy consumption or emissions. For our future and our environment.
We would like to share an exciting use case with you, in which one of our customers reports on the measures he has taken to save energy in his private household. These and similar measures can also be implemented in a larger, professional environment.
My name is Thomas Hebert and I would like to describe how Paessler PRTG has helped me save resources. I have some professional overlap with the field of network monitoring and so Paessler PRTG, as one of the industry leaders, was a familiar name to me. That PRTG is also suitable for this private project of mine, however, has only become apparent over the course of time.
🌱 My home should consume less energy
It all started when I became interested in how to make our great, somewhat aging home energy efficient. The house dates back to 1978, and the original homeowner attempted to focus on energy efficiency in 2008 in order to greatly reduce oil, the main energy source, and generally conserve resources. The emphasis here is on "attempted."
At that time, the house gained a few new features due to the remodeling:
Solar thermal collectors, approximately 25kW heating capacity (10 tube collectors)
Brine heat pump with surface collector, approximately 65sqm (4 layers, total of 12 circuits)
Completely renewed Viessmann condensing oil boiler technology
A photovoltaic system was planned for the future
After the above measures, the technical implementations had unfortunately only functioned to a limited extent.
In the system, the focus is on the solar thermal collectors and the brine heat pump. The real highlight of this installation is that both the environmentally dependent energy sources (thermal collectors and the brine heat pump) had been hydraulically connected. This means that it is possible to use the surplus energy, which is available from the solar thermal system, buffered in the ground as a kind of storage throughout the summer. It is regenerated with the ambient temperature of a storage tank (cistern), which is installed in the ground. The same happens with the surface collector of the brine.
This exciting feature is not only evident in summer. Even the winter temperature conditions are such that regeneration of the brine surface collectors is possible and is reflected in the lower power consumption of the heat pump.
The solar thermal system performs its classic operation – the hot water preparation of 500 liters – and in addition it has a 1,000 liter buffer tank, which is available for the heating needs of radiators and floor heating.
Although all of this was a good start, I wanted to improve on the previous owner's attempt so I could exploit the savings potential even more.
All in all, the final result of my efforts was as follows quite drastic. The previous owner had an oil consumption of about 3,500 to 4,000 liters of oil in a residential house of 195sqm with 100sqm of heated living space. Through all the measures I implemented, we now have an oil consumption of only about 1,500 to 1,800 liters for a 6-person household! Now that's saving energy!
🌤️ Paessler PRTG and my smart home
After my main task was fulfilled, and since my technical affinity had not diminished, I continued to develop our house in the direction of "SmartHome". In addition, there were several interfaces, various manufacturer devices and other software environments that require permanent monitoring, control and reporting. And this is exactly the advantage of Paessler PRTG. This software offers control as well as a variety of functions to be able to discover further savings potential.
My goal with PRTG was to be able to integrate all components in a meaningful way to identify further savings so I could achieve the maximum possible reduction in CO₂ emissions. All this required the absolute control of all components. What I am particularly enthusiastic about are the graphic preparations. This is also where the big advantage lies, because as a software developer I am relieved of the task of preparing statistics for various evaluations in order to discover further CO₂ savings potential.
The resulting savings come, for example, from presence detection in the home, which switches off devices that require standby power. The CO₂ balance is also better when standby devices are switched off for many hours.
Another advantage arises during daily ventilation. The actuators are used in a controlled manner by means of window contacts. This makes sense in rooms such as an open kitchen, where a corresponding radiator is then no longer operated.
All of these things are important to be able to determine at the end of the year if and where savings have occurred – and to be able to identify a trend early on.
In my opinion, SmartHome implementations can be very versatile and can be tailored to suit the occupant. This could lead to a house behaving in an almost CO₂-neutral manner when it is not occupied. Here – and I would like to emphasize this explicitly – it is also possible to think in a larger context: Entire buildings, such as office complexes, can act in a climate-neutral manner in this way.
💪 Do you also have a success story to share?
Have you implemented a similar way of saving resources with the help of Paessler PRTG and would you like to share your success story? Awesome! Get in touch and help us improve our resource reduction software to further protect the environment.
Of course, we do not want to deprive you of the components installed by our customer in his own home. You can find them in the following list:
Network structure is largely organized via VLAN
Intel NUC 11, power optimized laptop CPU
Software firewall
2x managed switches
3x camera base stations
Viessmann heating system information tapped and partially controlled
Software development (Beckhoff - Automation in TwinCAT3)
Analog 0-10V -Sole circuit
19x shades and 3x winter garden shades
PHP environment for light and sockets control of the company Symcon implemented
Several smaller ESP-Arduino projects for various temperature measurements
Ethernet gateways from various manufacturers
Current meter reading
RS485/Ethernet weather station