Meet China's Google Equivalent: 4 Steps to Open Your Company's Baidu Account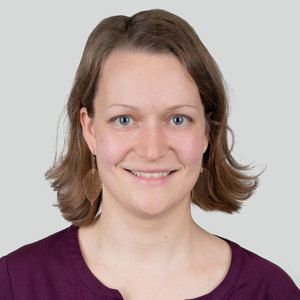 Originally published on August 04, 2013 by Katja Felgendreher
Last updated on February 10, 2020 • 6 minute read
Nowadays, every marketer knows how to do search engine marketing (SEM) based on Google. It is the world's largest search engine after all. But what if Google is not the market leader in the world's largest internet market with about 560 million internet users? So, what about SEM in China?
In China, "Baidu" is the largest search engine with a market share of about 70% (May, 2013). Those who want to step into the Chinese market cannot look past doing SEM in Baidu. Language difficulties and complicated cooperation terms with local authorities were expected of course. But the challenges of getting started on Baidu at all as a non-Chinese company without a Chinese business presence surprised us quite a bit at Paessler.
That is why we would like to outline our exciting journey of opening a Baidu account.
Step 1: Find a Local Online Marketing Agency
If you plan to start your online marketing (business) in Baidu you need to search for an online marketing agency on site first. They are able to support you not only with the SEM related tasks but also with localizing the website, applying for the ICP license, and concluding a hosting contract on behalf of your company.
Step 2: Set up a Chinese Company Website
Before starting with the Baidu account application we had to fulfill certain conditions.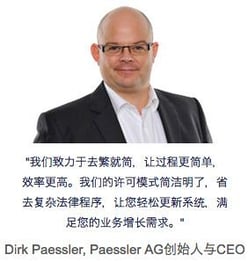 One precondition is the setup of a Chinese company website. For the time being we started with localizing the most important web pages such like the PRTG feature page and imprint and decided to add more Chinese pages at a later time. And, wow: Our CEO can speak Chinese now! As social media platforms such as Twitter and Facebook are blocked in China we had to take these share buttons off and replace them by common Chinese social media share buttons such as Weibo or Renren.
Step 3: Set Up a Webserver Hosting in China
We were recommended to host our Chinese website in China as it makes the site easier to access for Chinese internet users. In addition to that our foreign company's Business Registration needed to be translated into Simplified Chinese by a Baidu-recognized translation company.
However and here comes the next hurdle: Webserver hosting in China requires an Internet Content Provider (ICP) license which can be applied for by Chinese nationals only.
By now at the latest a foreign company has to have the support of a Chinese employee or agency to take over the ICP license approval and hosting setup. Even if we are talking about the language and red tape barriers only it is highly recommended to have a native speaker on site. Without our marketing agency we would have been lost for sure.
Step 4: Provide Baidu Account Opening Documents and Upfront Payment
As soon as all conditions are fulfilled - this may take several months as you can imagine- you can start with the actual Baidu account application. Here, of course, several new documents and once more the support of our online marketing agency are required:
Your company's original German and Chinese Business Registration
Signed and stamped "Letter of Commitment by Overseas Internet Customer"
Upfront payment of SEM budget for the first quarter of Baidu online marketing
As soon as the payment was done and all required documents were officially signed and stamped Paessler's Baidu account was activated and we finally got access to the web interface, available in Chinese only of course.
All in all it took about 8 months to search for an online marketing agency, launch our Chinese website, and activate Paessler's own Baidu account.
So far the SEM in Baidu runs smoothly as our agency is taking care of clicks, conversions and costs. How the Baidu algorithm really works, which further challenges we must face in the future, and where this path will lead us in general we are not able to predict.
We are confident though as the traffic on our English page from China as well as on our Chinese website has increased remarkably since we started our SEM on Baidu.
Doing SEM for our Chinese website to get better page ranks on Baidu is of course one of the next challenges lying ahead of us.
Should you plan to start online marketing in China, be aware of the fact that it does not only take 5 minutes to set up the account! A lot of documents are required and without a local agency western companies are easily lost. We were finally able to set up our account - so now let your SEM in Baidu begin.