Ask the Expert: Current Status on IPv6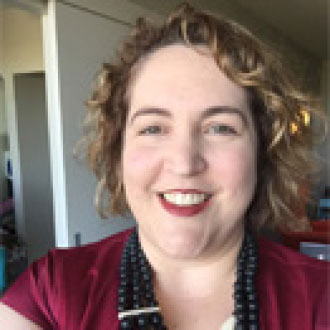 Originally published on April 07, 2016 by Louise Flynn
Last updated on February 10, 2020 • 9 minute read
Paessler talked to Robbie Mitchell from Asia Pacific Network Information Centre (APNIC), to get an update on IPv6 deployment and where PRTG Network Monitor users can go to for more information.
Read the following article to find out what the expert has to say about IPv6:

What is the Current Status of IP Addressing?
At the start of this year, Google measured IPv6 adoption at reaching the 10% deployment mark.
Services like Google and Facebook are currently available via IPv6, and several large ISPs, telecommunications and web service providers are actively migrating. Mobile operators have pushed for wider IPv6 implementation to future proof continued growth, and Apple has mandated that apps submitted to their app store must be IPv6 compatible.
This should give sysadmins confidence that key vendors and key networks are making moves to IPv6.
Best Current Practices in IPv6 Deployment
Just as IPv4 network operations have evolved to their current states by identifying and implementing various best current practices, IPv6 network operations are also evolving. Various groups of network operators are constantly finding better ways to manage IPv6 deployment through their operational experiences, and from the shared experiences of others.
Use Your IP Address Space Wisely
An IPv6 address is 128 bits long—four times longer than the 32-bit IPv4 addresses. Address planning for such a large space might seem counter-intuitive for many network operators. However, establishing a practical and scalable plan for deploying IPv6 addressing on an operational network is an important first step.
Watch Phillip Smith's presentation on IPv6 address planning for an example of a deployable address plan, and useful addressing tools.
Technologies Can Help You Transition
While the field of IPv6 transition technology is still evolving, operators need to carefully consider which mechanism is most suitable to their networks. Native IPv6 is preferred, but many operators will need to deploy in steps, by using one or more transition mechanisms, to align with long-term network planning. Here are two presentations that can help you stay up to date with what's available:
Update Your DNS for IPv6
The following post from the Internet Society provides helpful tips and links to help with understanding required changes with DNS for IPv6 deployment: DNS Considerations for IPv6
More Best Practice
Content, data centre, hosting, cloud service, and application service providers need to focus on how to enable IPv6 access to their content, and the implications of IPv6 deployment for their Internet connectivity, web servers, load balancers, and firewalls. It's also necessary to consider other modifications as required including backbone databases, setting an IPv6 log file, and geolocation databases.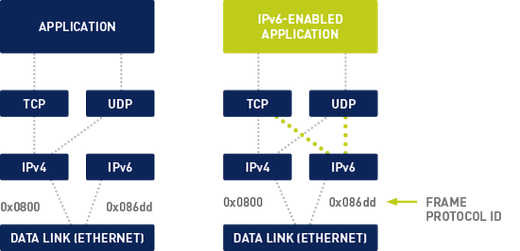 IPv6-enabled application
Network operators working for enterprises need to focus on their IT infrastructure, in terms of enabling IPv6 in their WiFi, Ethernet, LAN, and WAN. They also need to enable Dual Stack for devices such as laptops, printers, PCs, and file servers. Another aspect to consider is how to replicate IPv6 addressing infrastructure with IPv6 address management, firewalls, and security.
The Internet Engineering Task Force (IETF) provides helpful guidelines, which are continually updated, for both these groups, as does the American Registry for Internet Numbers (ARIN):
The Decision Is Up to You and Support Is Available
Depending on your region, your local Regional Internet Registry provides information, IPv6 address space and training:
If you like this post, please give it a tweet or a share. It'll only take you one click on the top right of the page. Thanks! :)