No Paper? Toner Empty? Printer Error? Bored of Grouching Users? Check Our 8 Tips for Better Printer Management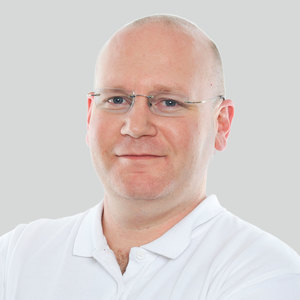 Originally published on June 27, 2017 by Aurelio Lombardi
Last updated on March 03, 2022 • 7 minute read
Companies need printers – that's a fact. And as a systems administrator, you're probably the one in charge of them. Are you monitoring your printers? If no, then you should read this article and learn why you should monitor, and how. And if you're already monitoring your printers? Read it anyway, for valuable tips and hints you may not yet know…
1. Why Printer Monitoring is a Must
Of course, you can check the toner/ink levels by logging in to the printer interface. There you can also find the number of printed pages and so on. This works fine, so long as there's just one printer in your company. But for dozens or even hundreds of printers? You simply can't manage them all manually. You must find a way to be automatically updated and informed if, for example, a printer runs out of toner or paper, or if it has any technical issues. This is the point where monitoring steps in.
2. What to Monitor in a Printer?
Basically, there are two types of information you want to know from your printers:
Things to keep your printers up and printing

Materials like paper, ink, toner
Problems like paper jams or other technical issues

Statistics like numbers of (color) prints for

Printer maintenance
Checking your colleagues' print behavior
Make sure that your monitoring solution gives you all this information.
3. All Printers at a Glance
Wouldn't it be nice to have one dashboard displaying all your printers, which alerts you if there is a paper jam or if a printer needs a toner refill? Some monitoring tools offer features to merge multiple monitoring points into one item. PRTG Network Monitor for example offers the sensor factory and the business process sensor which enable you to get an overview about all your printers in one single interface with multiple channels.
4. Don't forget the Print Server
It's a good idea to monitor all your printers, but it this alone is not enough. You won't win friends when, for example, a user's print job hides somewhere with the print server. So keep in mind to also include the print servers into your monitoring.
5. Think Ahead, Plan for Tomorrow…
Monitoring your printers will keep you informed about the status of toner, ink, or paper. That's good and all, as it reminds you to refill your printers' consumables in time. But do you also know how much ink, toner or paper you have in stock? Maybe a little script can help, that triggers an order at your retailer's webstore when your toner level turns low. Using PRTG, you can use the EXE/Script Advanced Sensor to easily implement such a script into your PRTG monitoring and alerting process.
6. …And for the Big Plan
Monitoring your printers not only helps you keep your printers up and printing. It also gives you constant information about how much, what, and where your colleagues are printing. Gathering this information for a longer period will enable you to better plan your printing resources.
7. Make your Weekend a Sacred Time
You could configure your monitoring solution to relay information and alerts to you 24/7. But is that necessary? Who needs a working printer in your office on a Sunday evening? And do you need an alert on a Sunday evening, if Monday morning is early enough to refill the toner? Make sure that your monitoring tool allows you to configure it to send alerts only during business hours.
8. Save Money the Easy Way
Which are the default printers for your colleagues and what are the default settings of your printers? For example, if the default color printer settings are 'color' and 'single-sided print', then most of your colleagues will probably print everything single-sided, and in color. Use a B&W default printer, with settings like 'duplex', and your colleagues will print almost everything in B&W, using both sides of each sheet. This saves money, and trees!
I'm sure you have plenty of your own best practices in printer monitoring and printer setup. We would love to know what you know! Maybe we can share some valuable tips and publish an update for this article once in a while? And please don't hesitate to contact us with ANY questions regarding printer monitoring. We're always happy to help fellow IT pros.