3 Ways NetBrain Can Supercharge Your PRTG Experience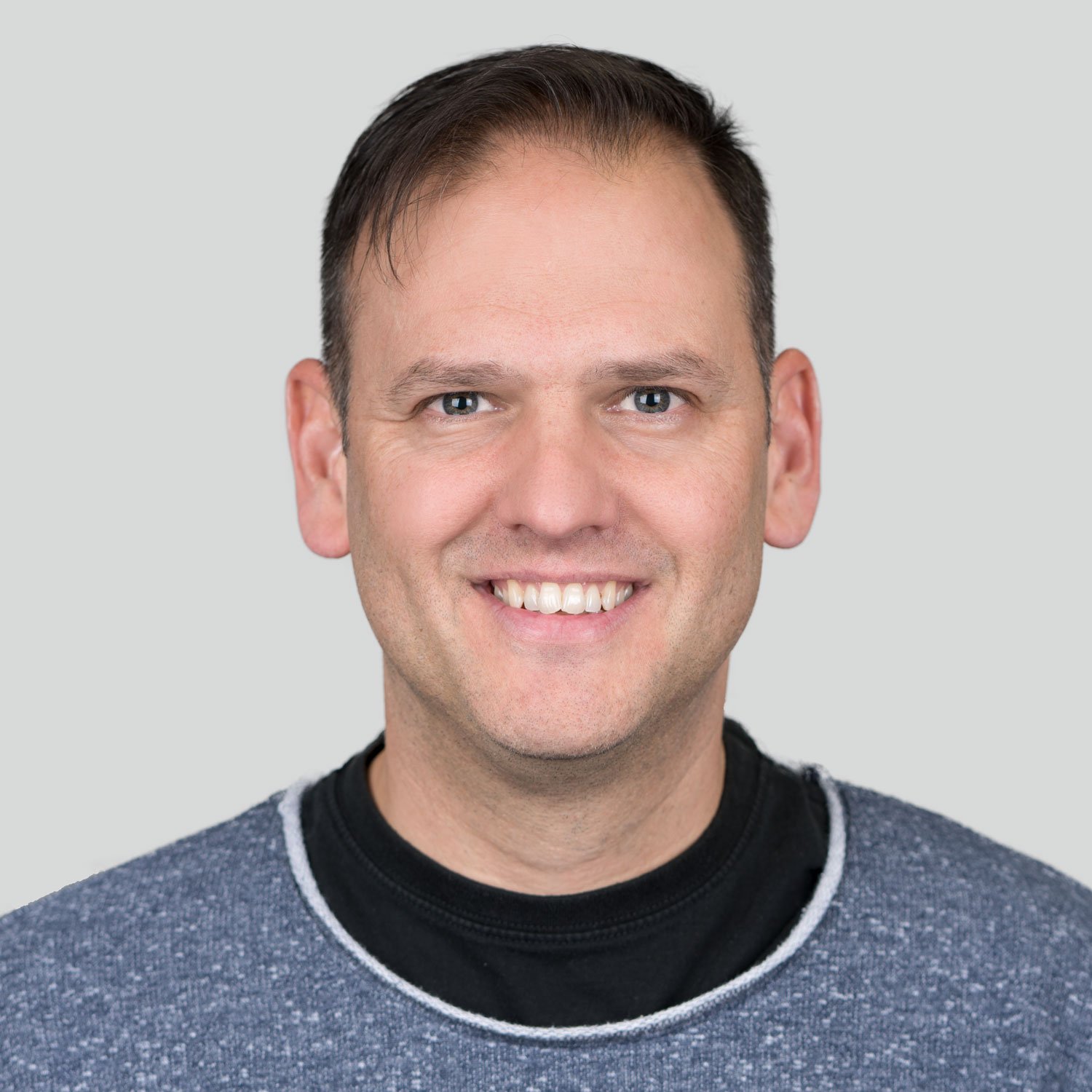 Originally published on April 25, 2018 by Shaun Behrens
Last updated on February 10, 2020 • 5 minute read
Here at Paessler HQ, we are always talking about network monitoring (for obvious reasons), and how important it is for every network. One could safely say we're passionate about it. Because of this passion, we also love solutions that take monitoring one step further, delivering even more information for you to act on.
NetBrain is such a solution. But what exactly is it, and how can it add value to the PRTG experience?
NetBrain is a software platform that enables better network management by providing on-demand views of a network through Dynamic Maps. Using what it calls "Executable Runbooks", it also empowers teams with a reusable methodology to:
digitize best practices and processes,
automate their execution, and
share findings and insights across teams.
Using APIs, these Dynamic Maps and Executable Runbooks can also be integrated with existing workflows. This means that NetBrain is not only a force multiplier for network monitoring software, but also adds functionality that is sometimes not part of network monitoring software.
NetBrain and PRTG, Sitting in a Tree...
Now let's say you are running PRTG Network Monitor in your environment. PRTG can be integrated with NetBrain using APIs. This enables PRTG to deliver detailed metrics about performance and availability of all IT infrastructure components to NetBrain, which uses this information to enrich its Dynamic Maps.
So how does this combination of PRTG and NetBrain help network administrators to do their jobs even better? Here are three ways you benefit:
1. Visualize Your IT Infrastructure
No, this isn't some spiritual mantra for meditation and network self-improvement. NetBrain literally lets you visualize your infrastructure by means of maps. They look something like this (image courtesy of NetBrain):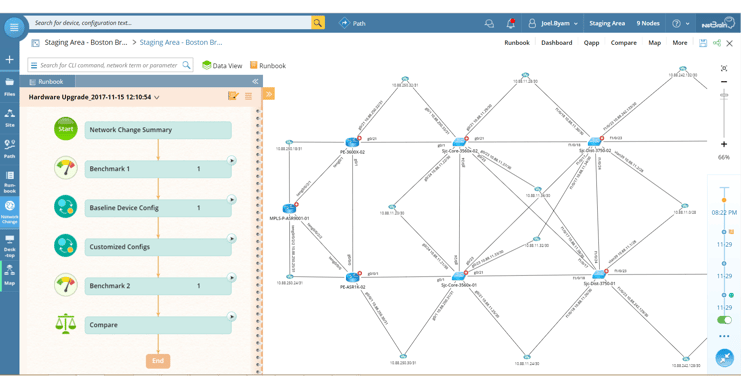 So you can pretty much throw away those outdated network diagrams that you have been promising yourself you'll update one day, because now you have a view of your infrastructure that's always up-to-date.
2. Comprehensive Information about Your Network
Using a combination of information produced by NetBrain and PRTG Network Monitor, you have much more data at a glance, all behind a single pane of glass. This enables a clearer picture for you to use to make decisions for improving the network and avoiding potential issues.
3. Better Troubleshooting with Maps for Every Issue
When PRTG picks up an issue, it passes information about the problem to NetBrain. NetBrain then creates a Dynamic Map of the problem device and the neighboring devices. This means that you can visually investigate a problem and easily see the extent of its impact on the network.
Furthermore, the maps are always in context to the specific network issue you're trying to troubleshoot. For example: if there's slowness when accessing email, you only need a map that shows the paths of traffic between the client and the email server—you don't need a map of the entire network.
A Good Combination
When you consider just how well the functionality fits together, it's a no-brainer (pun intended...apologies!) that PRTG and NetBrain should become technology partners within Paessler's Uptime Alliance program.
Also, take a look at how NetBrain did in our review of network mapping tools (spoiler: it's described as the "Rolls Royce of network mapping tools").