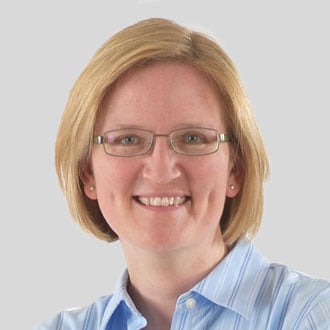 By Kimberley Parsons Trommler • Apr 1, 2017
[April Fools'] No More Stupid Questions: Groundbreaking AI Automates Your Support

Paessler AG is thrilled to announce a revolution in user monitoring: the PRTG Resound, our first-ever hardware sensor for PRTG. The PRTG Resound is a sophisticated voice-controlled IoT sensor, specially designed for IT administrators to monitor their user base for IT issues.
The PRTG Resound monitors voice conversations and ambient sounds in your office environment, and can send you alerts when it detects alarming user behavior, so that you can respond before the damage gets even worse.

The Resound comes with ca. 200 pre-built text sensors to detect statements that indicate common IT user issues, such as:
"Hey Joe, what does ransomware mean?"
"Why can't I send a 26 MB attachment?"
"Oh, sh1t, I just deleted..."

In addition to its cutting-edge voice recognition technology, the PRTG Resound also includes state-of-the-art perspicacious AI and fuzzy logic heuristics, to provide autonomous first-level support to your users, freeing up your time for more important issues. The Resound is capable of multi-stage, escalating conversational exchanges based on user feedback, for example:
User: "My computer won't work"
Resound: "Have you tried turning it off and on again?"
User: "It still won't work"
Resound: "Are you sure it's plugged in?"
User: "Of course the &$%§#* thing is plugged in. All the lights are on."
Resound: "Have you tried turning if off and on again?"
And so on.
Watch this video to see the PRTG Resound in action!
Order your PRTG Resound now!
If you have any questions about the PRTG Resound, please check our FAQs here.
And in a more serious vein...
Yeah... okay... we were just kidding...
But only partially...
Even if today is not April Fools', we still have exciting news for you. No, we're not offering ambient user behavior monitoring (Layer 8 is just too hard!). But we ARE offering voice-activated status information from your PRTG installation. Click click here to learn how to create a real Alexa skill for PRTG: Step-by-Step Guide: Connect Your PRTG to Your Amazon Echo / Alexa.
Go ahead, get started talking to PRTG now!