How to Improve Healthcare Efficiency With Network Monitoring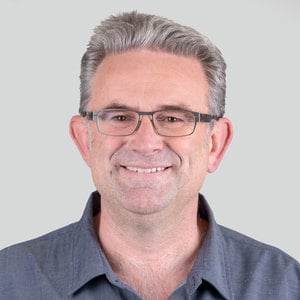 Originally published on February 26, 2017 by Thomas Timmermann
Last updated on August 31, 2021 • 4 minute read
Under the right conditions, a suitable network monitoring solution can become the central organization and control authority of a clinic and ensure the complete operation.
Hospitals are subject to special requirements: Maximum reliability must be guaranteed around the clock - after all, it is about human life. Nearly as important is the protection of the highly sensitive patient data. However, there are often two parallel worlds that must be reconciled:
On the one hand, the IT world, controlling workflows, administrating patient data, and providing hospital's infrastructure.
On the other hand, medical devices and building technology, that do not support classic IT protocols and therefore cannot be easily integrated into the networked IT infrastructure.
In order to master all these challenges, an overview is required that can capture all processes and components across the entire range and display them centrally. The systems already exist, and most network administrators use them in one form or another: network monitoring solutions can capture, organize and monitor the entire infrastructure of a clinic. The prerequisite, however, is that the solution fulfills a number of conditions.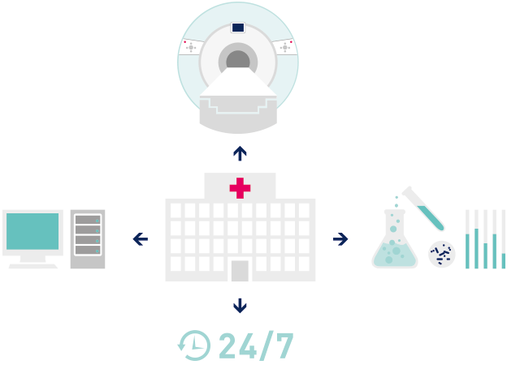 Hospitals have specialized requirements for a central monitoring and control solution
How to Identify the Right Monitoring Solution
Of course, a monitoring solution also has to meet a number of standard requirements when used in hospitals, such as:
Support for classic IT protocols such as SNMP, WMI, NetFlow, Ping, http, FTP ...
Comprehensive notification and alerting options
Reporting options
In addition, the use as a central control authority in a clinic also requires some features that are not part of the standard repertoire of most monitoring tools:
Documented API for linking non-IT components in medical and building technology
Support of the most important protocols from medical technology such as DICOM and HL7
Flexible way to create individual dashboards
Mobile apps for maximum flexibility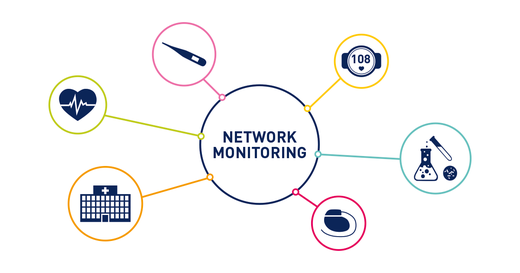 Additional Benefits of IT Monitoring in a Hospital
Properly used, monitoring in health care not only ensures functionality and availability, but also discovers potential savings, helps to optimize internal processes and relieves staff. More information and details can be found in our Industry Focus Hospital IT: