What's up, Steve? – opinions from our CTO about deepfake, Industrial IT, and the coronavirus crisis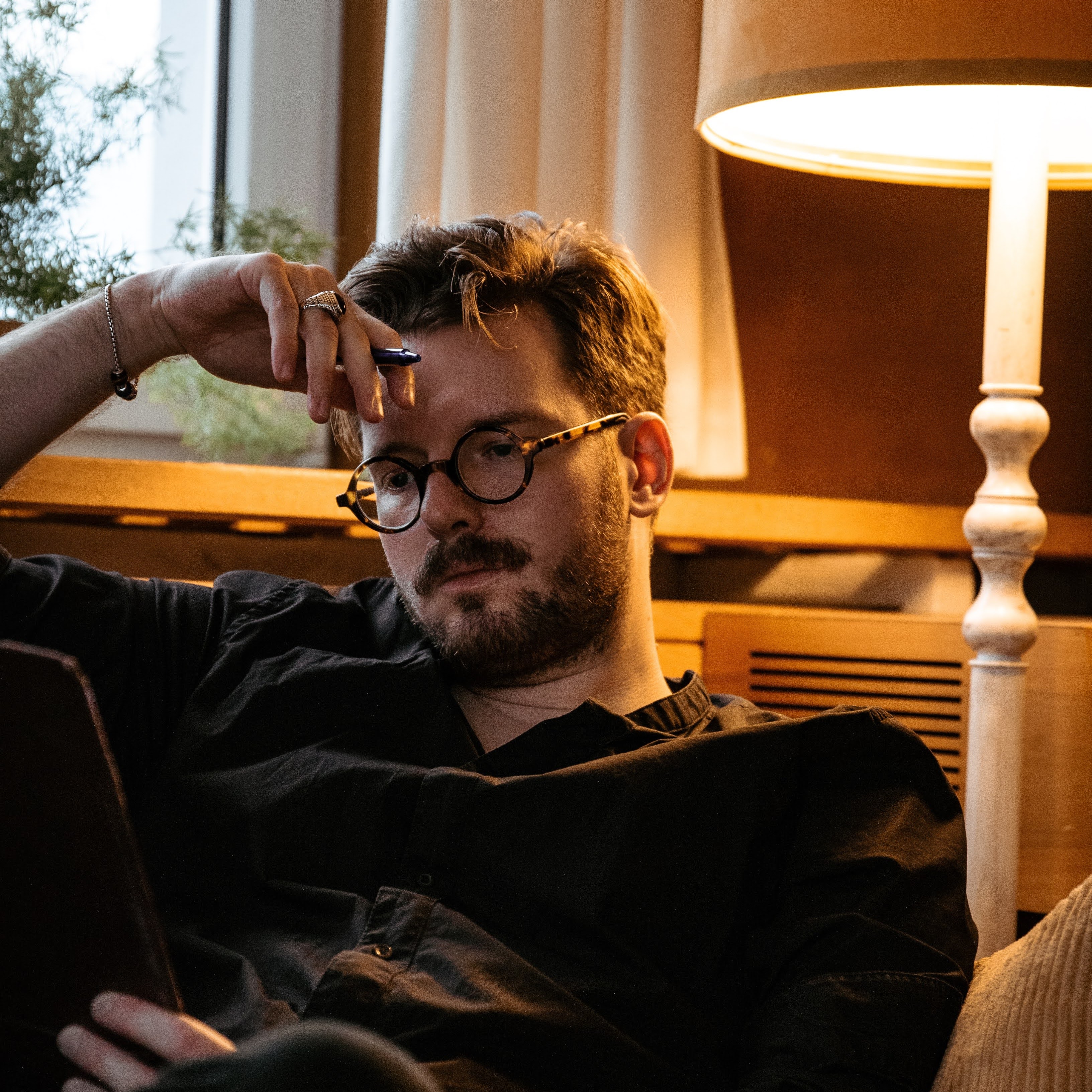 Originally published on February 17, 2021 by Patrick Gebhardt
Last updated on March 03, 2022 • 13 minute read
2020 is over but this awful year will haunt us anyway.
First, there was the turbulent U.S. election, whose entanglement with pernicious technological possibilities was long debated. In the end, there was not the feared flood of deepfake news, but this should not lead us to believe that we are off the hook.
And then, needless to say, there was the ubiquitous topic of the coronavirus pandemic, which, leaving aside the almost 2,5 million global deaths to date, has presented challenges, some of them existential, to just about every industry around the globe. In the wake of the crisis, we at Paessler have switched to completely new working models that will remain valid even in a corona-free future.
And there is another piece of news: We at Paessler have made a quantum leap towards new solutions for different industries in 2020. It is clear to us that the manufacturing industry is losing out on a lot of potential with existing processes: convergence of IT and OT (operational technology) flows is the decisive key term here. In our weekly newsletter "What's up tech world? (which I strongly recommend you to subscribe to, because many subscribers make me very happy), Steve has his own regular opinion column called "What's up, Steve?" Below are the first three parts, published in late 2020.

📹 About deepfake videos
A major part of discussions nowadays, especially those on social media, are infused by confrontation and polarization, and only on rare occasions do these debates deal with the reliability and credibility of a source. In the time of Fake News, advanced technology and artificial intelligence are already capable of taking us to the next level: The era of Deepfake News. The US election is around the corner and no matter which political party you support, this issue should concern us all. Deepfake videos, in which public figures, such as politicians or famous actors, make statements totally out of their character, can easily be created nowadays, thanks to tutorials and free software tools. If every person can make their own version of reality, and if it, at the same time, becomes increasingly difficult to detect deepfakes, how can we as citizens act in order to prevent misinformation of any kind?
Unfortunately, there is no easy answer to this question. Education and critical thinking might be regarded as one part of the solution. Fact-checking becomes crucial and, although deepfake did not play a huge role in the current US election (rather surprisingly, but we should not be relieved about this), the media does try to take their stand on an objective position and offer their readers or viewers accessible fact-checking, e.g. of the presidential debates.
Technology might be another part of the answer. Several companies are working on solutions to provide information about the credibility of a photo or a video, and these solutions, implemented on hardware and firmware level, might be able to monitor whether the media has been tampered with. Nonetheless, as with every technology, it will never be perfect, and in many cases these solutions will be proprietary and might rather be in economic competition with each other than in pursuit of a joint vision.
This is not a topic of political affiliation, but of decency: We, as a society, cannot continue to lose our capability for civilized discourse, as deepfakes and misleading information are on the rise. Stay optimistic and stay aware! Sometimes, the most efficient monitoring system is our common sense. For most other cases, we'll be happy to support you with our monitoring solutions.
*****
🏭 About Industrial IT
There's a lot of talk about the convergence of OT (operational technology) and IT (information technology) nowadays. And don't get me wrong, rightly so. There's a huge potential in this area; and, as both worlds approximate each other, new jobs and even whole new job profiles will arise, and the opportunities will by far outnumber the involved risks.
However, we need to be realistic. We're not there yet, no matter how frequently the typical buzzwords connected to this topic keep appearing. Yes, it will become normal to think about data sources in the OT and in the IT world, and it does not matter if these data sources are connected via Modbus or TCP/IP, just two give two examples. What really matters is that they collect valuable data – and solutions will need to connect to these data sources. Data flows, resource and produced goods status, as well as machine conditions need to be easily configured, pre- and post-processed, and of course visualized.
Coming back to the convergence dilemma: We know where it is heading, but, again, we're not there yet. Therefore, we need to build bridges between those worlds. Bridges that evolve and grow with the ongoing convergence process. And of course, security is something that needs to be considered. New protocol families and frameworks, such as OPC/UA, help to minimize the risk that older protocols brought with them. You know what they say: "The 'S' in IoT stands for security." – and they are right. A good monitoring solution will not only support industry efficiency, it will also help you to keep an eye on your assets and on possible irregularities within your production flow.
We want to support you on your personal journey into the world of Industry 4.0. Our solutions provide you with the necessary tools to bridge the gap between OT and IT. And we are constantly moving forward in order to keep up with the upcoming stages of OT/IT convergence – by expanding our on-premises, edge and cloud solutions as well as by growing our ecosystem with complementary partners.
*****
👔 About the coronavirus pandemic and Paessler's decisions to move forward
The pandemic took us all by surprise. After a successful launch into 2020, nobody could be prepared for what was coming up in March. I precisely remember the first weeks of the COVID-19 crisis and the insecurities it brought with it – for us as a company, and for us as individuals. Not much was known about the impact and effect of the virus, so we quickly established a "corona council", which at first came together several times a week and has since met over 100 times. This council dealt with questions that arose within our teams, and with issues regarding our responsibility as an employer, as well as the administrative planning involved in the decided actions. We were looking at the decisions and enactments of the governments, but we did not wait until they came up with solutions. We took action ourselves – and, when we realized that the situation involved too many uncertainties, putting our colleagues at possible risk, we decided to prepare for the shutdown of our headquarters.


Subsequently, we discussed the situation with our food and service suppliers and partners, and in all cases we found a suitable modus operandi sustaining the partnership and at the same time supporting especially our smaller service providers, while putting the safety of our employees first. A week before Germany went into the first lockdown, our offices were closed.

However, the first weeks as a remote company were quite shaky as we expected. We needed to get accustomed to new tools and working modes. Principles and flows we loved because of the team interaction involved, suddenly needed to be replaced with electronic workflows. After acclimatization, we got immersed in a world of virtual sticky notes, virtual Zoom backgrounds, accidentally muted microphones, and virtual coffee breaks. Soon it became clear that these new operational modes wouldn't go away soon, and therefore we adapted to this "new normal". We did our strategic planning sessions, in which the entire company participated, and even our Christmas party in full remote mode.

It worked out well (it also did in many companies I since then have talked to), and it became obvious that the pandemic will completely overturn the way of working, not only at Paessler. Once we realized the – somewhat painful – truth that things will never be the same as they were before the pandemic, our company council, together with HR, started preparing for a post-corona future. A future, which gives our employees much more flexibility, as they can choose where they want to work from, and at the same time a future in which we maintain our company culture, including the dearest rituals we at Paessler grew accustomed to over the years.

I am aware that we, as a software company in general, but also due to high maturity and motivation throughout our teams, are very lucky to have gotten through the pandemic until now without substantial damage. I am also aware that many industries, small and large, were hit much harder and are still suffering to survive the previous and current wave. Corona has not only changed the way we work – after the pandemic, the world and our societies are likely to look different. Out of a crisis, new opportunities arise, and I am convinced that – at some point in 2021 – we all will see the end of the pandemic. Humankind still has several challenges to face, and maybe we can take what we have learned from the pandemic to face them.