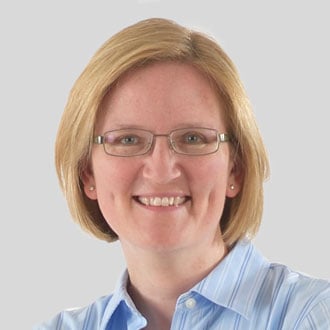 By Kimberley Parsons Trommler • Jun 12, 2017
All About All Access: My Trip to Spiceworks' Unconference
I'm the Senior Technical Evangelist for Paessler and I spend a lot of time in various online communities, discussing PRTG and other monitoring stuff with IT professionals. Spiceworks is one of the most interesting and valuable forums I'm involved with, and I've been active as a "Green Guy" there for about a year.
Spiceworks organizes two SpiceWorld conferences each year, one in Austin, Texas, and one in London, England. My US colleagues get to go to SpiceWorld Austin, and I was looking forward to going to the one in London this year.
I was very (very!) disappointed to learn that Spiceworks had cancelled the London event. WHAT!?! Fortunately, I wasn't the only one who was disappointed… So many Spiceheads complained that the Spiceworks organizers relented – and decided to organize an event in London after all.
Because It Was There: Using and Abusing PRTG to Monitor All the Other Things
The new event has a different format than SpiceWorld, so it also got a new name: All Access. It's a one-day event with around 200 attendees, 20 talks, and group discussions lead by attendees. I really like the idea of a small event with exactly the right attendees much more than a huge event with lots of people who are only tangentially interested in the topic.
Originally I was planning to attend All Access only as a participant. But once we heard that they were still looking for sponsors and speakers, there was no turning back! We managed to grab the very last sponsor slot (well past the registration deadline – sorry about that, Spiceworks!).
My speaking slot was in the early afternoon, so after lunch I grabbed my laptop, Planty and Alexa, and headed over to the presentation area. (And if you're wondering why I needed Planty and Alexa for a presentation about PRTG, check out the video above.)
Rather than presenting our standard sales pitch, I decided to try something different in this presentation. I brought a number of examples of how you can use PRTG to monitor "things" (yes, as in "Internet of Things") using custom sensors. I demonstrated how to monitor plants (with 2 different methods), motion detectors, Kickstarter projects, and your fitness training using PRTG. And then ended with a live demo of how you can "speak" to PRTG using Alexa.
So, if you couldn't make it to All Access, but you'd like to know how to get an SMS when it's time to water your plants, you can watch the recording above. And if you have other "things" you'd like to integrate into PRTG, this presentation shows you different methods you can use, depending on what your "thing" supports.
I was a little bit disappointed in the number of people who came to my talk. Since there were approx. 200 attendees at the conference, and three talks in parallel, I expected to have roughly 60-70 people in the room. As it turned out, my presentation was the same time as a talk about the new European General Data Protection Regulation (GDPR), which was so popular that they couldn't fit everybody in the room. So, in the end, I had around 25 attendees in mine.
Several of the attendees were people who had already stopped by our booth earlier in the day, and there were a couple I recognized as PRTG fans from the Spiceworks community forums. The talk was well received, and one person's feedback was "Best session of the day"! (And a HUGE THANK YOU to that person, whoever you are!)


Before and after the presentation I was at the booth with my colleague Christine, speaking to Spiceheads about PRTG. At most events, we speak to a lot of existing customers, who come by just to say hello, or to ask about new features, so I was expecting similar discussions at All Access. Surprisingly, there were very few existing customers at the show. Looking at the list of attendees after the fact, we only met four (!) existing customers, implying that all the others were new to PRTG. Which makes All Access even more interesting than it already was.
The discussions at our booth were extremely high quality, much more than at other events. I think this is probably the single most important reason to attend All Access: the attendees are all experienced IT professionals, people who work in the trenches. I'm a techie, with over 20 years' experience in IT, mainly as a network architect. So it's a pleasure to spend the day in conversation with other techies, looking for solutions to real-life problems. Most industry events are a combination of techies, managers and sales people, but All Access is for techies only!
The main part of the conference ended at 17:15, and then it was time to relax. Spiceworks provided dinner and drinks, a raffle for attendees (we donated a BBQ set and an Amazon Echo Dot), and lots of socializing.
I'd like to thank Spiceworks for a well-organized and well-executed event. I'll see you there next year!