Let Me Introduce Myself: Dr. Marc Roessel, CFO at Paessler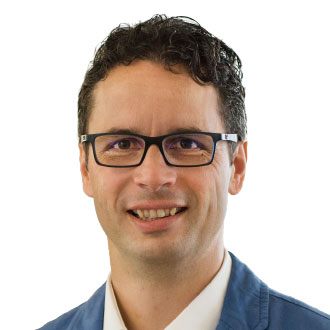 Originally published on July 19, 2015 by Dr Marc Roessel
Last updated on January 22, 2018 • 4 minute read
Paessler is growing. Fast, very fast, and in every aspect. Having been chairman of the Paessler supervisory board since 2010, I've been able to witness this extraordinary development firsthand. With new features continuously being added to PRTG Network Monitor, we're reaching more and more sys-admins globally. This growth also had a direct impact on every team working at Paessler. We've added new colleagues for PRTG development, customer service, technical support, business development, and all the other teams to constantly provide the best customer experience possible.
Chief Executive Officer (CEO) Dirk Paessler and Chief Operating Officer (COO) Christian Twardawa have led Paessler through these exciting times.
But more opportunities exist for us to expand our product offering and support for current users. Dirk and Christian have asked me to take on a more active role at Paessler as the new Chief Financial Officer (CFO), which I gladly accepted.
I'm honoured that my colleagues on the board and the whole team have placed their trust in me. Having known Paessler for many years from a supervisory board position, I really appreciate the opportunity to take a more hands-on approach. I now manage the Finance, Human Resources, Customer Service and Technical Support teams.
My focus will be aligning the service departments with the unique needs of our international business. PRTG is now sold in more than 170 countries and our aim is a seamless service that extends to every user and partner anywhere in the world.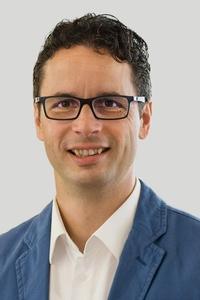 Dr. Marc Roessel, CFO
I will also further optimize Paessler's elasticity for growth to be better prepared for the dynamic developments of the market. As PRTG evolves with the changing needs of users, so must the rest of the business.
With this blog post I also want to take the opportunity to give you further information on my experience and education:
Before I joined Paessler, I worked in various management positions for business intelligence solutions specialist Bissantz & Company from 2002 to 2015. Since 2008 I've led the company as Managing Director. In my early career from 2000 to 2002, I drove the strategic development and marketing of technical know-how for Atrada Trading Network AG. I have completed Diploma of Business Administration and Doctorate (Dr. rer. pol.) in Business Informatics under professor Peter Mertens at University of Erlangen-Nuremberg.